20 Pledges for 2020: Why businesses should be thinking about going flight-free
Swapping Zoom for business trips and giving employees extra holiday allowance – businesses can use this time to rethink their attitude to travel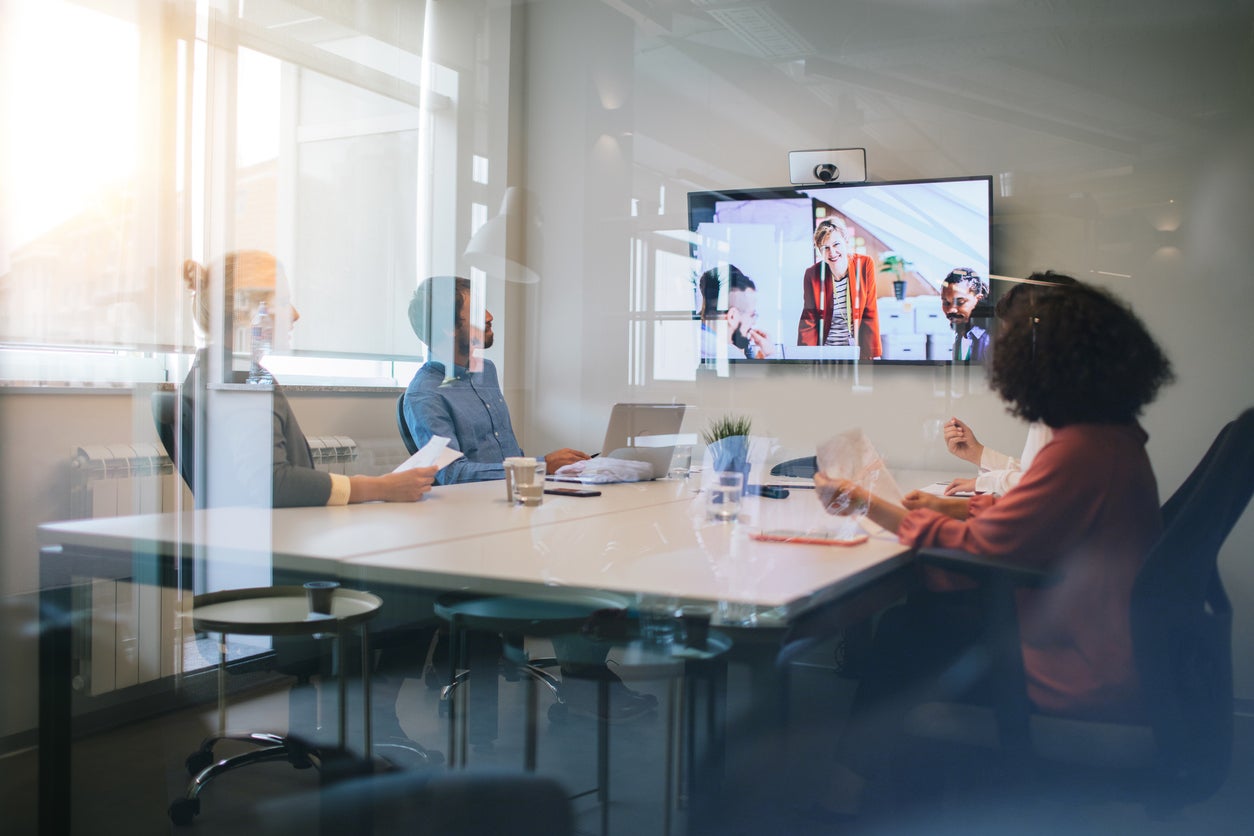 It's been a strange old week for the aviation industry. Strange, in this case, being code for devastating. Virgin Atlantic announced it was cutting more than 3,000 staff and departing its base of 35 years, Gatwick Airport. It followed in the footsteps of BA, which has also predicted up to 12,000 job losses in the wake of the coronavirus pandemic.
In a way, it seems crass to talk about how businesses could reassess their attitude to travel right now; but, in a way, there's never been a better time to take stock.
Think about it: all those cancelled business trips, destined to fly all those employees halfway across the world to attend meetings, conferences, presentations. All those people due to travel in business class, a method of transport carrying one of the highest carbon footprints going, on the company credit card.
While travelling for work is a definite perk, what many businesses will have discovered under lockdown is that a big old chunk of it is, quite simply, unnecessary. Video conferencing tools can pick up a lot more of the slack than most of us realised – and boy, does it save money.
On the flip side, there's also the issue of employees' leisure travel (a distant dream right now, but not forever) to consider. Before the whole quarantine thing kicked off, I came across the most wonderful scheme, whereby companies offer their workers a benefit that empowers them to make greener travel choices.
Launched by climate action charity Possible, Climate Perks encourages employers to sign up to an initiative offering staff a set number of paid journey days – essentially extra holiday allowance – when they choose to swap flying for flight-free travel by land or sea to reach their destination.
Knowing that one of the barriers to people choosing slow travel options is the "slow" element – and subsequent loss of time on holiday – the organisation came up with the ultimate inducement. If it takes me a day to reach Barcelona by train, I get an extra day's paid leave. Simple, yet brilliant. It's not just me who loves the sound of this: research conducted by Possible found that 50 per cent of 18 to 44-year-olds would prefer to work for an employer that helps them to take "clean travel" on holiday.
That, coupled with the eye-opening stat that a single return flight to Berlin clocks up the same amount of carbon as 13 return trips by train (assuming a two-hour flight), makes for a compelling incentive.
There are almost 50 employers on board so far, from industries ranging from food to digital to finance, all of which have signed on for a two-year pilot scheme to implement the policy as part of their employee benefits package.
Airports empty as Coronavirus affects aviation industry
Show all 11
It may not seem like it, but right now is precisely the time for businesses to muse on upping their green credentials in the years to come – after all, who knows what the aviation landscape will look like when the dust has settled? Who knows whether reduced capacity from struggling airlines will lead to sky high air fares?
What is certain is that we will, at some point, be ready to travel again. It's up to all of us to decide how we want to do it.
Join our commenting forum
Join thought-provoking conversations, follow other Independent readers and see their replies