High and Over for sale: Amersham's modernist gem where architecture students pay homage goes on the market for £2.8m
It has long attracted building design aficionados. Now it could be theirs - for a price
Jamie Merrill
Tuesday 30 December 2014 19:30 Comments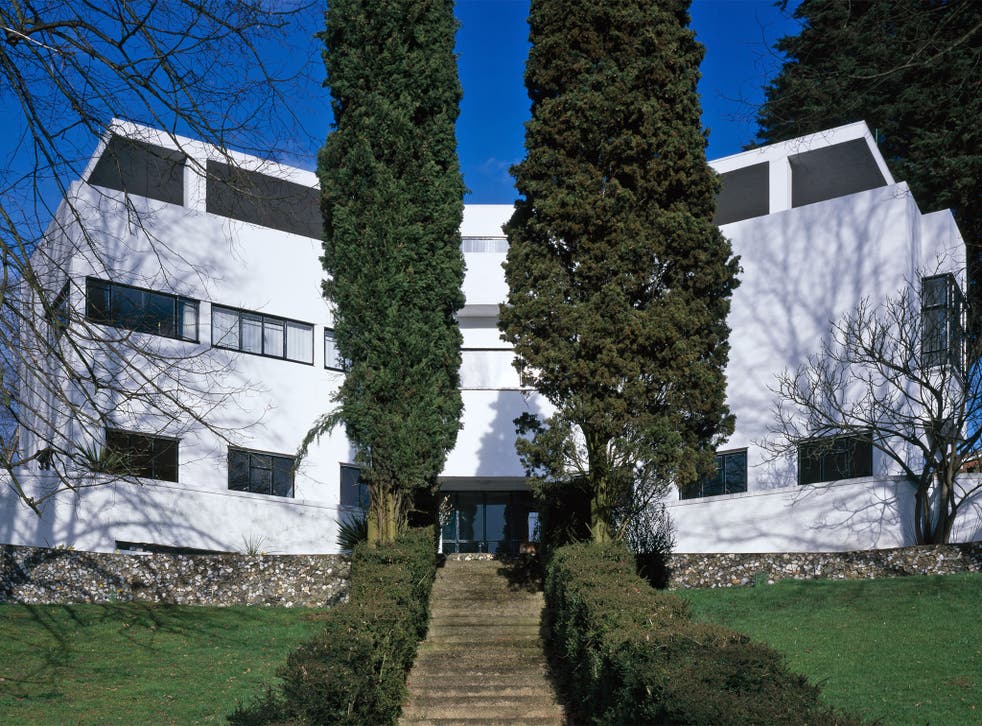 Amersham in Buckinghamshire is quintessential commuter land, full of unremarkable homes built in the 1930s for the middle classes to travel into the capital on the Metropolitan Railway.
It may sound an unlikely place to find a groundbreaking example of modern British architecture, but High and Over – one of the first and possibly the best example of a Modernist home in Britain – has long attracted building design aficionados. Now it could be theirs, if they have £2.8m to spend.
Designed by the New Zealand architect Amyas Connell and completed in 1931 for Bernard Ashmole, the art historian and former director of the British Museum, the Grade II* listed property has been fully restored, and English Heritage has labelled it as "of outstanding importance".
The current owners, the artist Paolo Guidi and the designer Katherina Harlow, have had a steady stream of requests for viewing from architecture students since they bought the five-bedroom Modernist gem in 2010.
They have painstakingly restored it in the Art Deco style, returning its paint work and 1930s décor – the kitchen has even been refitted with authentic Formica cabinets from the period.
Despite its design credentials, the massive home has had a tumultuous history. The Ashmole family sold up in the late 1930s, and in the years following the Second World War it sat empty. Few people, it seems, could afford to live on such a vast scale in a modern home of white render and glass.
By the 1960s the house was divided into two properties, but it has now been returned to Mr Connell's original Y-shape design with a large central hall and fountain in a hexagonal shape. Mr Guidi calls this the "ocular" and says it gives magnificent views throughout the home and over Amersham.
"The Ashmoles used to give great parties here and we were told people were always accidentally stepping into the fountain," he told the New York Times. "And when we had our own parties we discovered it was true."
The property hasn't always been loved; the poet John Betjeman wrote that the home "scandalised the whole of Buckinghamshire". It is on a hill above the town, and caused much consternation in the 1930s when Modernist homes were popular in Europe but unheard of in the Home Counties.
Today the style is much coveted, but Christian Eldershaw, the estate agent selling the property for The Modern House, says it will appeal most to the traditional Amersham buyer: a family seeking to escape the London rat race.
Register for free to continue reading
Registration is a free and easy way to support our truly independent journalism
By registering, you will also enjoy limited access to Premium articles, exclusive newsletters, commenting, and virtual events with our leading journalists
Already have an account? sign in
Join our new commenting forum
Join thought-provoking conversations, follow other Independent readers and see their replies