Agnes Martin at Tate Modern: A Zen-like quest for beauty
With a major retrospective opening tomorrow, Zoe Pilger celebrates the work of this enigmatic and troubled painter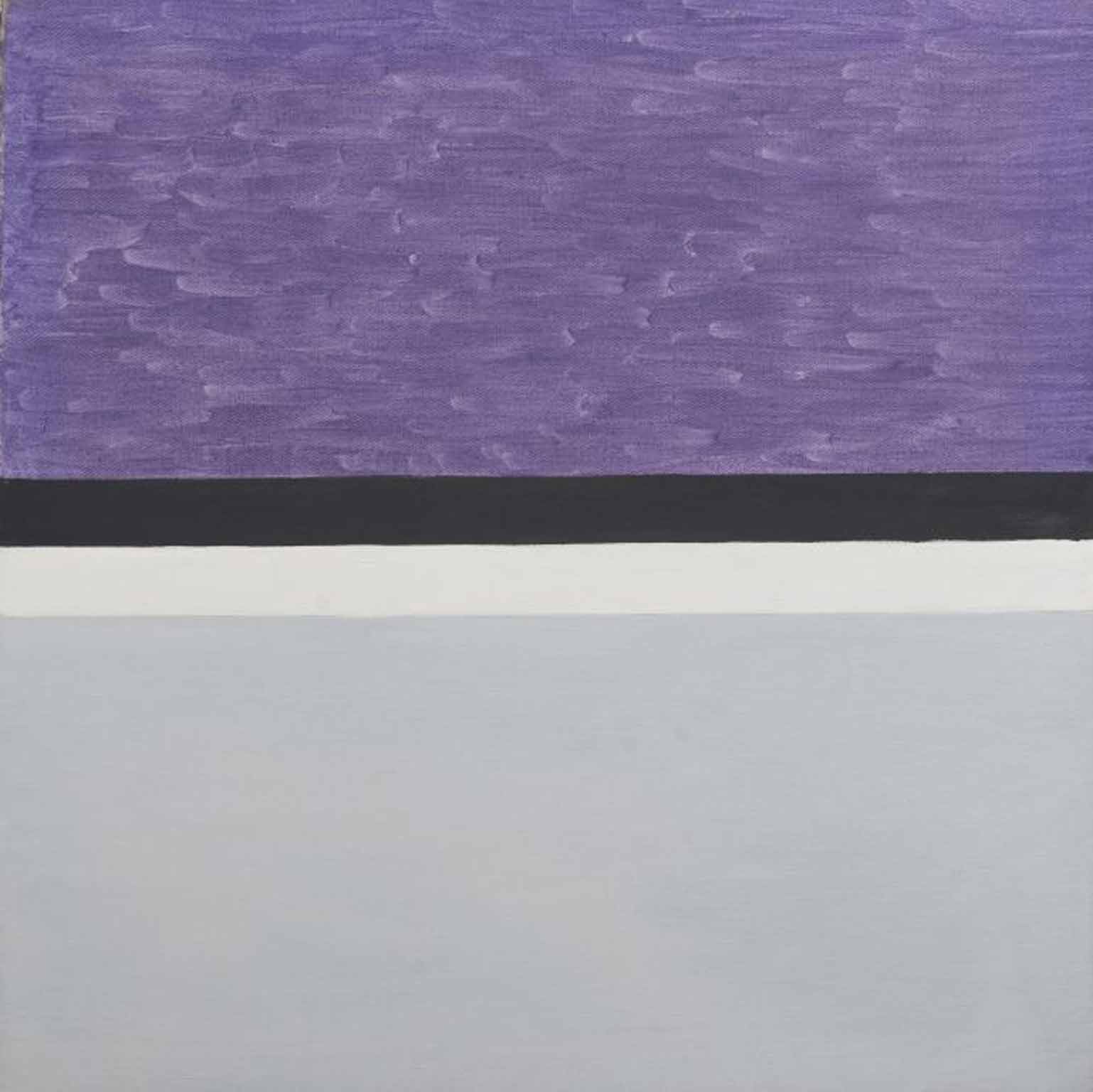 It is not until the fifth room of the new Agnes Martin retrospective at Tate Modern, London, that the viewer discovers the artist struggled with schizophrenia throughout her adult life. This is a wise and sensitive choice on the part of the curators. By this point in the exhibition, the viewer has already looked at four rooms full of Martin's luminous, silent paintings. They are not portrayed from the outset as the products of a person compelled by mental illness, and so they are not viewed as such. Instead, the paintings appear as lessons in pure abstraction.
Martin was born in Macklin, Canada, in 1912. She did not decide to become an artist until the age of 30, when she studied at Columbia University. Hers was an unusual career path, with many of the marks of the "outsider" or "visionary" artist. She said inspiration came to her and she could not take credit for it. She simply emptied her mind, especially of thoughts of herself, and tried not to interfere. Her creativity was informed by Taoism and Zen Buddhism.
Over more than five decades, she pursued a remarkable, hypnotic, compulsive, musical repetition. From the early Sixties, her paintings focused almost exclusively on horizontal bars of colour, outlined in graphite pencil, and tiny, multitudinous grids. She worked on a painting until it became "acceptable" to her mind. Composition, she wrote in her essay "Beauty is the Mystery of Life" (1989), is an absolute mystery.
Indeed, there is a great sense of mystery in this exhibition. The art critic Lucy Lippard described Martin's paintings as "legendary examples of an unrepetitive use of a repetitive medium". For the most part, Martin's work does not feel repetitive because of the exquisite care given to each painting. Small variations in form and colour seem radical breaks with her own system, and therefore fascinating. However, I became restless about two-thirds of the way through this exhibition. The works started to appear sterile, rather than mystical.
This is the first large-scale retrospective of Martin's work since the early Nineties, partly because she preferred solitude to public exposure. Her life itself remains enigmatic. She was a lesbian, at a time when homosexuality was still classified as a perversion; and she was a woman at a time when female artists were known as much for their personal lives – their affairs with famous male artists, their role as muses, their tragedies – as for their art. By eschewing the autobiographical, Martin allowed her work itself to come to the fore. Nonetheless, she is there in every painting in this exhibition.
The first room is a delight. It displays Martin's mature style, so the viewer immediately enters her visual world of colour so pale and form so faint that it appears on the verge of vanishing altogether. Hers is a delicate balance between being and non-being. Far from nihilistic, however, the paintings are often airy and celebratory. I Love the Whole World (2000), Happy Holiday (1999), and Untitled #5 (1998) are all beautiful examples of her signature style of horizontal bands of colour, meeting the edge of the canvas though seeming somehow endless, and ranging in colour from a peach-coral to the lightest blue.
While Martin was influenced by male abstract artists from Ellsworth Kelly to Rothko, her paintings resonate with the status of the female artist in post-war America in a complex and subtle way. They assert their existence in the palest terms, making a virtue out of being barely visible at all. This is their power. Rather than imposing order on her canvases, Martin creates a sense of rhythm and harmony. The repetition, the evenness, is peaceful. Some may associate her pastel shades with prettiness, but they are not pretty so much as full of light.
Martin said she did not believe in experiment in art. She wrote: "The way of an artist is an entirely different way. It is a way of surrender. He must surrender to his own mind." However, the next room shows Martin's early experiments with abstract painting. Untitled (1958) evokes the dark gold tones of New Mexico, where she lived for many years, and includes the curved lines that she would later eradicate from her work.
She experimented with sculpture too, sourcing materials from Coenties Slip, Manhattan, where she lived in a sail-maker's loft from the late Fifties. Notable is The Wave (1963), a sombre blue wooden box on a plinth. It has a plexiglass lid; inside, blue beads are arranged on lines, like the rows of an abacus; the sculpture has the appearance of a metaphysical game. In much of her work, it seems that Martin understood a secret of the universe which she is only partly disclosing to the viewer.
She soon began to "surrender" to her own mind, and her mature style emerged. Friendship (1963) is a magnificent work of gold leaf and gesso on canvas. The gold is divided into thin grids. This is a minimalist rendition of the kind of grandeur found in the tombs of ancient Egypt.
A Grey Stone (1963) is likewise stunning: from afar, it has the complex colour of ancient rock, both yellow and blue. Up close, the viewer sees that it is made up of many tiny grids drawn in graphite and washed in colour. It presents an illusion of wholeness, while the reality is relentlessly divided. This does not seem designed to trick or disorient the viewer, nor does it create a hallucinatory effect along the lines of Bridget Riley's op art. Rather, it is restful.
In 1967, Martin gave up making art for five years because of her struggle with schizophrenia. She sold her possessions and travelled round North America in a camper van. Some of the paintings made in the preceding years take on a clinical aspect. The backgrounds are a starker white, the grids in graphite appear like spaces of confinement. They are more mechanical, less harmonious. In Morning (1965), the grids have shrunk to create a sense of compulsion and claustrophobia. The repetition of the graphite marks on the canvas appears to be the expression of a need to create order.
On a Clear Day (1973) is a series of 30 screen prints that signalled Martin's return to art. They are smaller than the earlier paintings, more mathematical, and less magical. To enjoy Martin's work, you perhaps need to follow her own instructions. She wrote: "These prints express innocence of mind. If you can go with them and hold your mind as empty and tranquil as they are, and recognise your feelings at the same time, you will realise your full response to this work." I liked these much less.
Indeed, from here on, the exhibition becomes slightly boring, as the scale of Martin's obsession becomes clear. The thrill of these works depends, as she suggests, on your ability to go along with them. A whole room is devoted to The Islands (1979), 12 large paintings which Martin intended to be hung together. As the gallery text points out, they are her "most silent paintings". They are so startlingly white that they emit a glare. I found them abrasive.
The final room is filled with her last works, which show a fresh sense of possibility. While most of Martin's paintings are striking for their serenity, Untitled (2004), made just months before she died at the age of 92, is a painting of bars of pure white and turbulent grey, which evokes the sea moved by the wind of a coming storm. Rather than threatening, it seems a release from the stillness which she cultivated for so much of her life.
Agnes Martin, Tate Modern, London SE1 (020 7887 8888) to 11 October
Join our commenting forum
Join thought-provoking conversations, follow other Independent readers and see their replies