Alessandro Diaz de Santillana, glass artist: 'I first considered being a painter, but glass has a smell'
Karen Wright meets the artist at his studio in Venice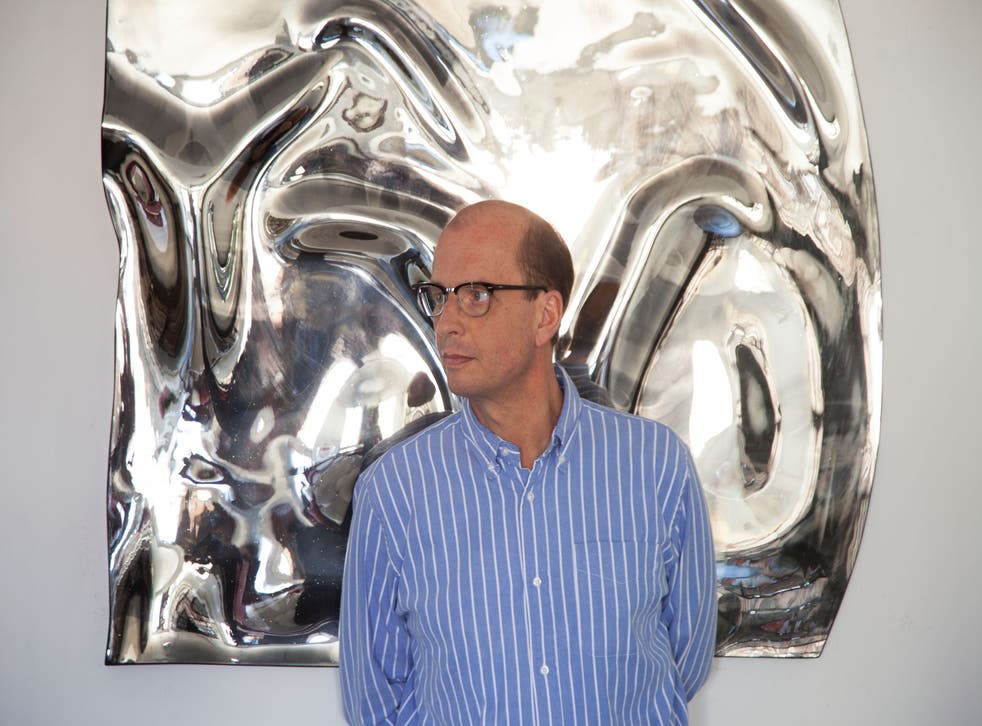 When I arrive at the Zaterre in Venice in a water taxi, Alessandro Diaz de Santillana's wife, Victoria, meets me to walk the short distance to their home. Perched on the top floor of a building, it is defended by an ageing labrador and a cat – mad Micchio.
Diaz de Santillana has been here for five years but will soon be moving into the other side of the apartment, with sweeping views towards the Giudecca. He was born in Paris in 1959 but moved to Venice as a small child, going on to study at the Istituto Universitario di Architettura di Venezia. He did not finish his studies but chose to go to work with his father in the Venini glass factory founded by his grandfather.
He tells me he first considered being a painter but he gave in to the allure of glass. "I was surrounded by it as we had it at home," he says. "I was visiting my father at the factory so I breathed glass since I was a young age." I tell him it is a poetic expression and he counters the compliment with a pragmatic answer: "Glass has a smell."
He never knew his grandfather, who died a day after he was born, but he knows well the potential of glass. Like his slightly older sister, Laura de Santillana, also a glass artist, he had to find a place in which to make his work. This depends on the effect he is looking for. He explains: "Technically, what I am doing they are not doing any more in Murano."
For his works, he had to find a factory that could make the large flat sheets of glass formerly used for windows. He found one in Germany but it could not understand why he wanted the final results to be imperfect, so he went to the one factory in St-Just, France, that still manufactures hand-blown windows, used mainly in stained glass. He arrived to watch them work, told them what he wanted and they wanted to start right away.
"I had to teach them how to do all the wrong things that they could do," he recalls. Rather than perfectly flat glass, he deliberately imports into the process the potential for accidents, saying: "The accidents are guided."
He may have given up studying painting but the results, hung on the wall, reflecting the colours of water and light on their undulating surfaces, remind me of abstract paintings. He shows me some lamps he is working on. I ask if designing objects is less close to his heart, but he replies: "They are my children as well."
Diaz de Santillana started his career as a writer, which is reflected in his use of words during our conversation. I ask why he chooses not to title his works. He says: "I work with a material and the material is a language itself."
Laura de Santillana and Alessandro Diaz de Santillana are at Yorkshire Sculpture Park (ysp.co.uk) until 6 September
Join our new commenting forum
Join thought-provoking conversations, follow other Independent readers and see their replies