Beauty of people who don't conform to gender stereotypes captured by artist
Åsa Johannesson's Looking Out, Looking In is at MOCA London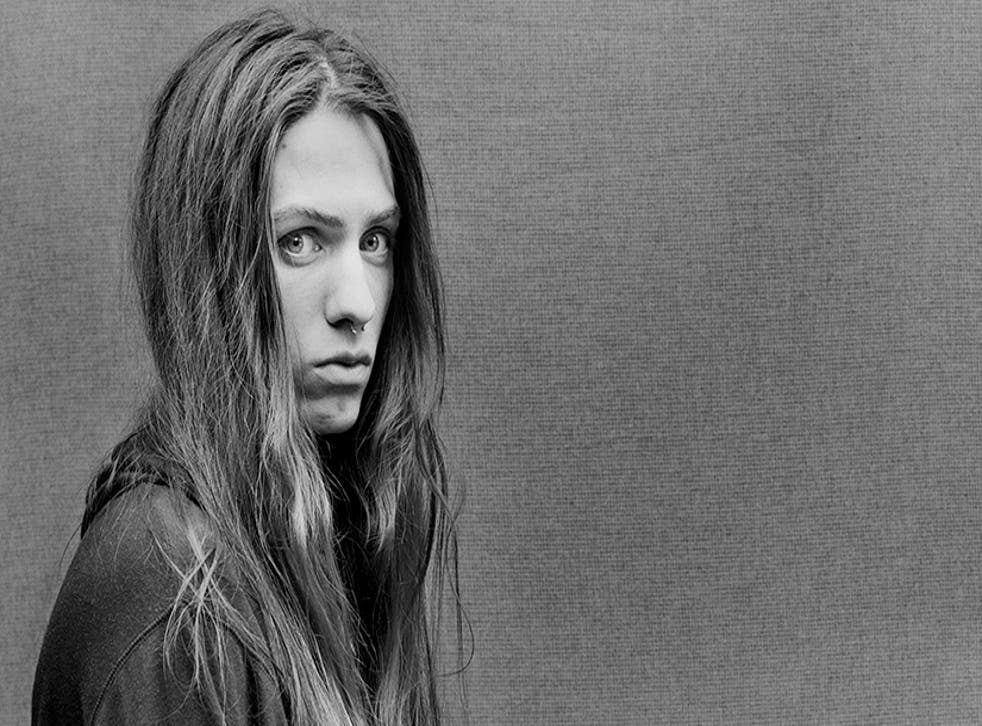 The beautiful faces in this series of arresting photographs belong to people who are neither male nor female.
The subjects of Swedish artist Åsa Johannesson's latest exhibition invite the viewer to reflect on gender, self and otherness because they don't identify as boys or girls.
The expression of each portrait challenges the onlooker defiantly to try and categorise them. We don't know their names and each photograph is untitled.
But while we might scrutinise the shape of a nape, the curl of a lip or the shadows beneath their eyes for clues, Johannesson is keen for the exhibition not be a "gender guessing game".
The artist, who has been exploring non-conformity genders and queer identities for seven years, wants to provoke an emotional response in viewers rather than have them obsess over what or who exactly it is that they're looking at in terms of conventional norms.
There is undoubtedly much to be said for providing a more accurate and respectful representation of LGBT identities, the nuances of which are so sorely lacking in mainstream media never mind the huge interest in high profile trans individuals such as Caitlyn Jenner.
Looking Out, Looking In

Show all 7
But Johannesson is aware she needs to be cautious in her approach so as not to cause offence. "Non-conforming to gender is so hyped in the media that it's really difficult to talk about without it becoming a spectacle," she says.
"As an artist I have to be really careful not to objectify the sitter." Which partly explains why the gaze of all the subjects is so clearly and challenging directed at the onlooker and why the photographs are exhibited life-size, so the humanity of who you are looking it is hard to shake off.
She believes the photography series Looking Out, Looking In, which she plans to expand over the next 12 months, is as inclusive as possible without necessarily representing a particular or all groups within non-conformity and queer identity.
The images go on display at the MOCA, London gallery in Peckham from today until 13 September.
Join our new commenting forum
Join thought-provoking conversations, follow other Independent readers and see their replies