Charles Traub's Lunchtime draws attention to the 'distinct uniqueness of everyday people'
From their colourful clothes to their colourful expressions, his subjects reveals themselves to the camera in a series of portraits that are thoroughly personal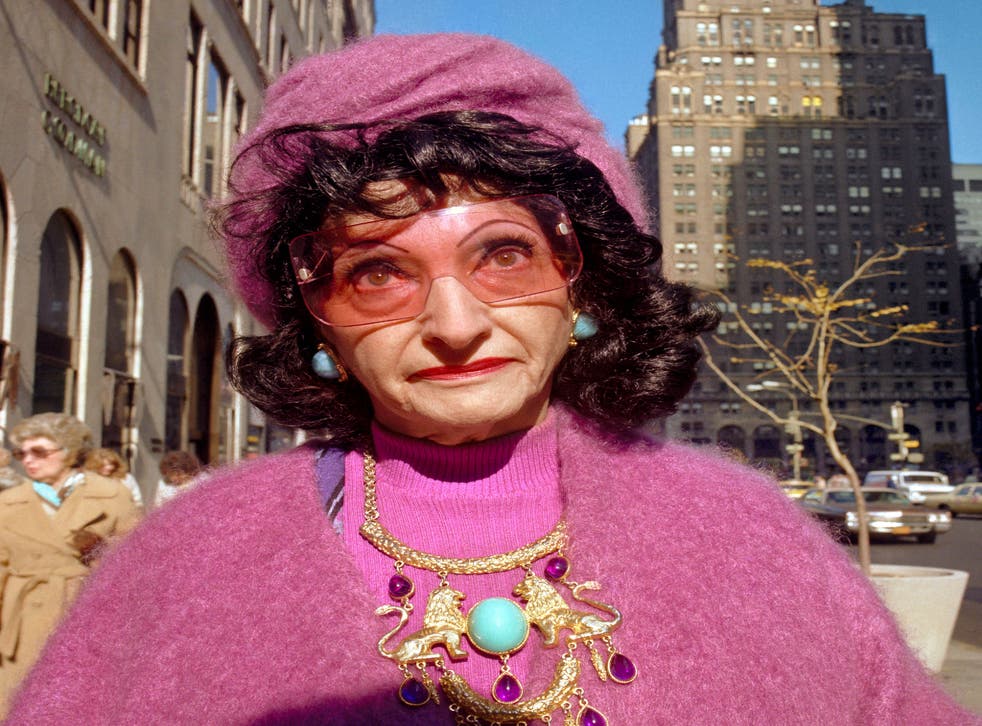 Charles Traub has little time for celebrity. "It is regular people who interest me most," he says. "I'd like to stop them all and ask them who they are, what they do, and why they are where they're at. And to find out if my suppositions about them are right. It's a kind of game."
That's not to say he's never photographed a celeb, mind…
Lunchtime is a comprehensive collection of shots Traub took between 1977 and 1980 while venturing on to the streets principally of Chicago (while chairman of Columbia College's department of photography) and New York during his lunch breaks. He was in the Big Apple as director of the Light Gallery at 724 Fifth Avenue – that's "57th and Fifth, the centre of the world. Everybody and anybody could pass by in the midday sun."
And pass by they did. The actor William Holden (The Wild Bunch, Sunset Blvd, Network) is among those who populate Lunchtime's pages – although, Traub says, "It was only after I asked him to stop that I realised who he was."
He furthermore passed up the opportunity to shoot Jackie Onassis, who had stopped for him on the street, as his intention was "to draw attention to the distinct uniqueness of everyday people".
Those at whom he did aim his Rolleiflex were more than happy to pose. "The truth be known," claims Traub, "everybody wants to be photographed, particularly by someone who looks serious."
From their colourful clothes to their colourful expressions, his subjects reveals themselves to the camera in a series of portraits that are thoroughly personal – even though we know almost nothing about them…
'Lunchtime' is published by Damiani, priced £30. For more: traubstudio.net
Join our new commenting forum
Join thought-provoking conversations, follow other Independent readers and see their replies