Gianni Berengo Gardin: 'I like colour - just not in photography. I have always liked black and white'
Karen Wright meets the celebrated Italian photographer in his Milan studio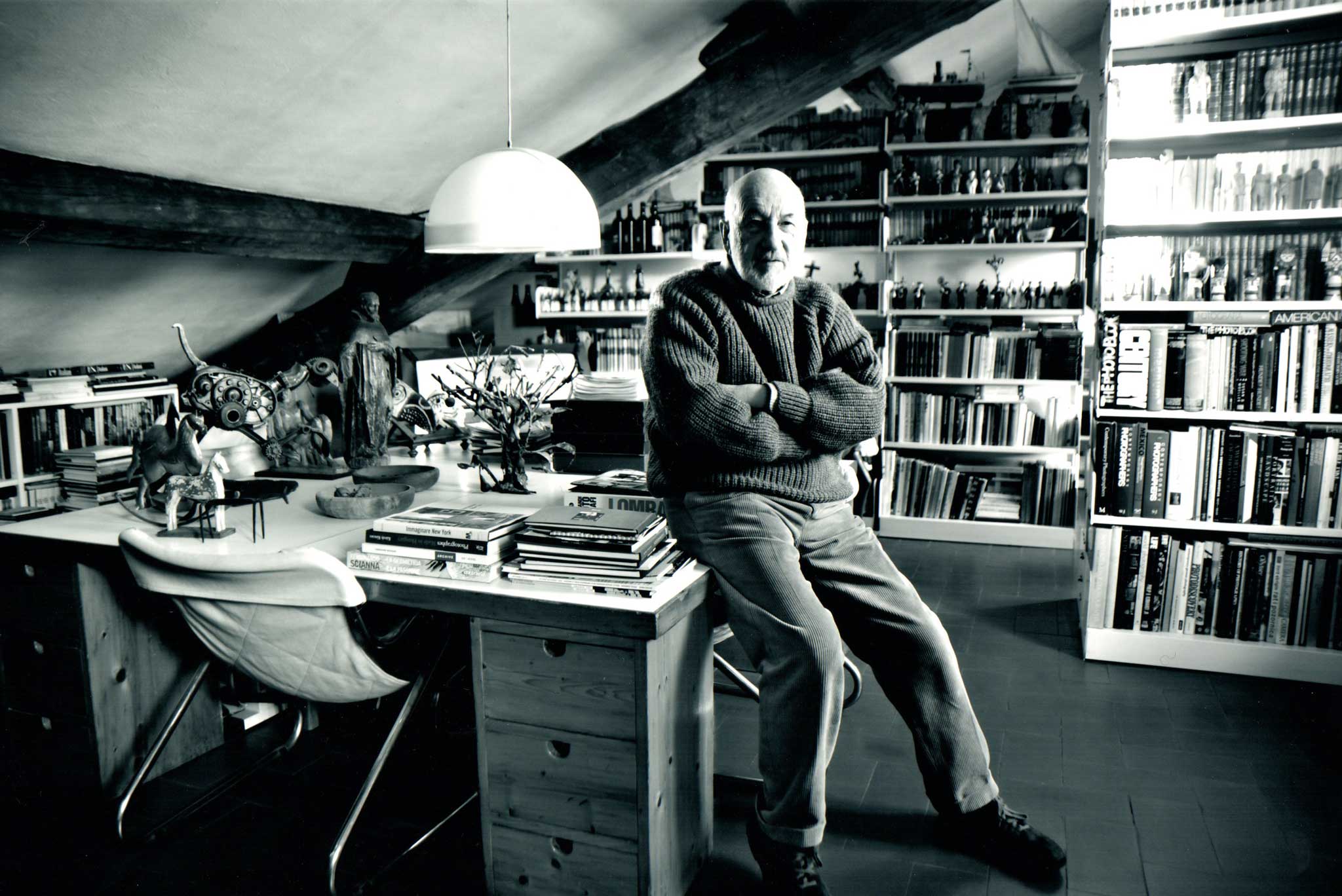 Gianni Berengo Gardin has lived in the south central precinct of Milan since 1975. His studio, at the top of a building, is filled with his various collections – toys, models of sailing boats, gondolas, planes, cars and naive paintings – all arranged with excruciating care and attention.
"I like to collect 'poor' objects," he says, gesturing to a large homely cow standing next to a fake bottle of milk on the table. The only photograph on display, one of his, is a black and white image of one of his wife's dachshunds that lives at their other property, by the beach. Susanne, his daughter and archivist, is translating for us today and says that her father never takes pictures of the family, just the dogs. "I do not need a picture of my mother or father. I prefer to remember them in here." He taps his head.
On the bookshelves are rows and rows of neatly labelled files all in the same colour – marine blue. These are the archives of Berengo Gardin's 40-year career and include over a million and a half negatives.
Berengo Gardin was born in 1930 in Santa Margherita Ligure near Portofino. He loved photography as a child and, although self-taught, in 1972 he sold some work. "It changed me from being an 'amateur' photographer into a professional one," he says.
Like many photographers, Berengo Gardin often works in series. One of his most important books, Morire di Classe, was a collaboration with Franca Ongaro Basaglia, a psychiatrist, which exposed double standards in the care of psychiatric patients and led to a change of law in Italy, helping to end "dying by social class".
Gianni Berengo Gardin's striking black and white images
Show all 6
More recently he went back to India, having been there and produced an award-winning book in the 1980s. The resulting photographs show a rare incursion into colour photography. Of his 250 published books, only 10 are in colour. "I needed to show the evidence: before the monsoon it was very yellow and after the monsoon it was very green."
Berengo Gardin usually chooses to work in black and white as "colour distracts from the subject". He points to his bright toy collections: "I like colour – just not in photography. I have always liked black and white by the masters of photography and film: Dorothea Lange, Elliott Erwitt, William Klein, Robert Doisneau and Henri Cartier-Bresson". The latter are formidable influences – in 1954 he spent two years in Paris.
His recent return to Asia was inspired by a close friend. He chose to go to small villages, preferring not to take photographs in the cities that he visited except as a tourist. "The villages were so similar to the village I grew up in Italy. It is as if time has stood still."
The Sense of a Moment, Prahlad Bubbar, London W1 (0207 494 3144) to 23 May
Join our commenting forum
Join thought-provoking conversations, follow other Independent readers and see their replies