João Penalva, artist: 'Dancing is like being in an orchestra. Painting is wonderful loneliness'
Karen Wright visits the artist in his large, bright studio in south London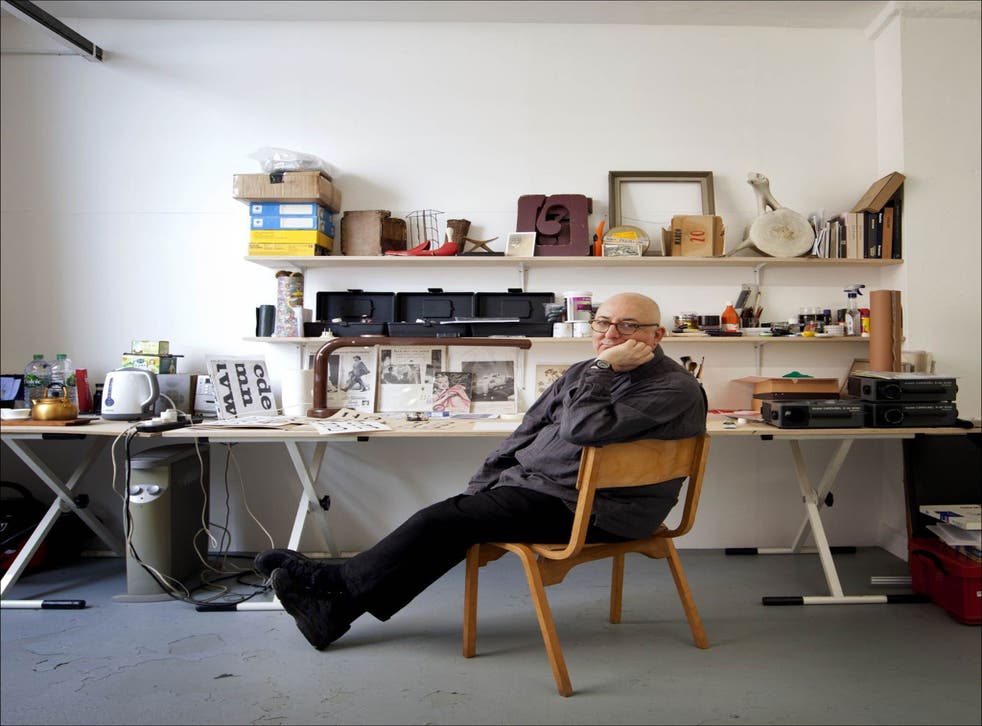 João Penalva's studio is in one of the few remaining large group studios in south London not yet transformed into expensive lofts. He tells me sadly that the building is under threat as it has been recently sold.
We ascend in a slow goods-lift to his bright, largely empty space on the top floor. He has only been here a year, explaining its neatness. The windows have thick curtains which he draws to get the studio dark enough to work on his photographs, projections and slide works; they also help to keep the space warm in winter.
Some of the wondrous objects here have been incorporated into his work. On the windowsill are some bobbins, one with vestiges of fine golden thread. They are from Japan, which he has visited almost annually since the late 1990s, when he was commissioned to do some photographs in response to Hiroshima. In that city he discovered that weeds were growing in the abandoned warehouses. His poetic photographs of these, carefully labelled with botanical names, were part of the recent Tate Modern show Conflict, Time, Photography.
Penalva was born in Lisbon in 1949 and came to London in the late 1960s. "I left when I was 20. I was escaping the colonial war to study dance." Discovered by Pina Bausch, who invited him to join her dance company in Wuppertal, Germany. He left Bausch after a year to work with the dancer Gerhard Bohner and ended up in Darmstadt. While there he often visited the Hessisches Landesmuseum – containing the seven rooms designated Block Beuys. The work of Joseph Beuys seems to have given Penalva the confidence to retrain as a visual artist; he returned to London and studied painting at Chelsea. "Being a dancer you do everything as part of a group, like being in an orchestra. Painting offered wonderful loneliness," he says.
He likes very much being a tourist in Japan: "I am very much a foreigner – I love being a foreigner. It is such an advantage. You never take anything for granted." His practice turned increasingly to photography, film and slide works.
He now brings back material from his visits to Japan. When he's there, he confesses, "I am thinking this is something that will be transformed." In the studio, pieces of cloth hang on the wall, their difference from European textiles apparent.
Before I leave he calls me over to the window. "The most important thing in this studio is not the studio itself but the car park." He points at the view. "It changes every day with the weather; it changes as there are shadows, and when it rains and when people park cars; so I started photographing it".
João Penalva is at Simon Lee Gallery, London W1 (020-7491 0100) from 27 March to 25 April
Join our new commenting forum
Join thought-provoking conversations, follow other Independent readers and see their replies