No More Cutting: The art project making paper vaginas in a bid to stop female genital mutilation
Mandy Smith also wants to reverse the trend for 'designer vaginas'
Jess Denham
Wednesday 29 June 2016 14:10 Comments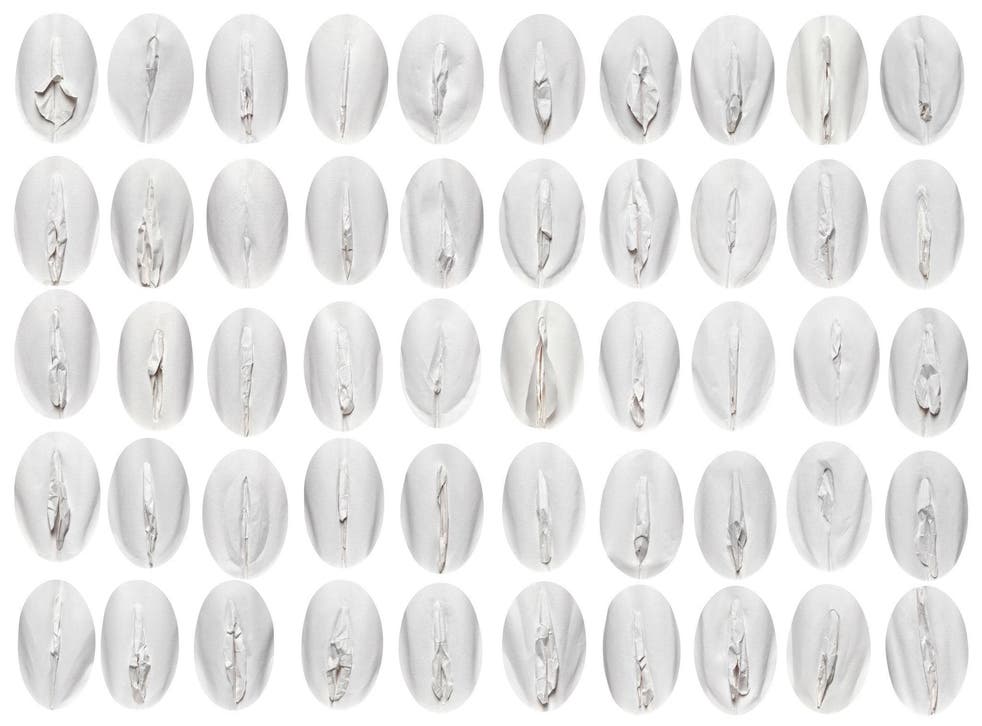 Paper vaginas are helping to raise awareness of female genital mutilation (FGM) by empowering women to be proud of their bodies.
The United Nations Population Fund estimates that 200 million women and girls around the world have been subjected to the brutal practice, many of whom against their will and without full knowledge about what it involves.
Date from the Health and Social Care Information Centre states that more than 1,200 cases of FGM were newly-recorded in England between January and March, including on 11 girls born in the UK. The practice, made illegal in the UK in 1985, involves either partial or total removal of the external female genitalia. There is no religious significance to FGM, which has been rife in certain cultures for centuries, but the extreme form is designed to make sex painful for women to stop them becoming promiscuous.
No More Cutting aims to educate women on the "diversity and uniqueness" of the natural female form, inspired by hopes to end FGM within a generation. Set up by Mandy Smith, director of the Papersmith Studio in Amsterdam, in collaboration with paper artist Oksana Valentelis, photographer Kyla Elaine and interactive production company Random Studio, the project showcases paper vaginas of all shapes and sizes.
"I didn't want to have another year where I was just reading about things and not trying to help with something. I'm a white British girl and I don't want to just say 'I don't agree with your customs or your culture' so I was trying to find a way that I could relate it back to where I'm from, and then raise money for a cause that I believe in," says Smith. "I wanted the project to be about women coming together from all different backgrounds and diversities to stand together and say no to more cutting"
The countries with anti-women laws

Show all 5

The collection currently features 81 artworks, each made from paper to "signify fragility" and play with the idea of cutting without actually showing cut genitals. Every piece is modelled on a real vagina, with the team hoping to craft more than 1,000 for an exhibition early next year.
No More Cutting also hopes to reverse the concerning trend for 'designer vaginas', which sees more and more women surgically altering their labia to adhere to often unattainable standards of beauty and normality imposed by pornography and the media.
"We wanted to create a visual platform where girls can explore what female genitalia looks like in a non-school, non-porn context," Smith says. "If they just see all these designer vaginas out there while their bodies are going through these changes, they might start to think there's something wrong with them.
"They're at that age where they're quite insecure and they're not really talking to people—in your late 20s or 30s you have more intimate chats with your girlfriends, but you definitely don't open up those kinds of conversations when you're 14 to 18."
Women aged 18 and over are invited to submit images of their vaginas anonymously through the No More Cutting website. They will then be turned into paper art.
Supporters can buy individually crafted 'vagina badges' and commission custom vagina artwork, with all profits going towards female human rights organisation Equality Now.
Register for free to continue reading
Registration is a free and easy way to support our truly independent journalism
By registering, you will also enjoy limited access to Premium articles, exclusive newsletters, commenting, and virtual events with our leading journalists
Already have an account? sign in
Join our new commenting forum
Join thought-provoking conversations, follow other Independent readers and see their replies