Philippe Parreno, artist: 'I had to write rather than draw to understand something'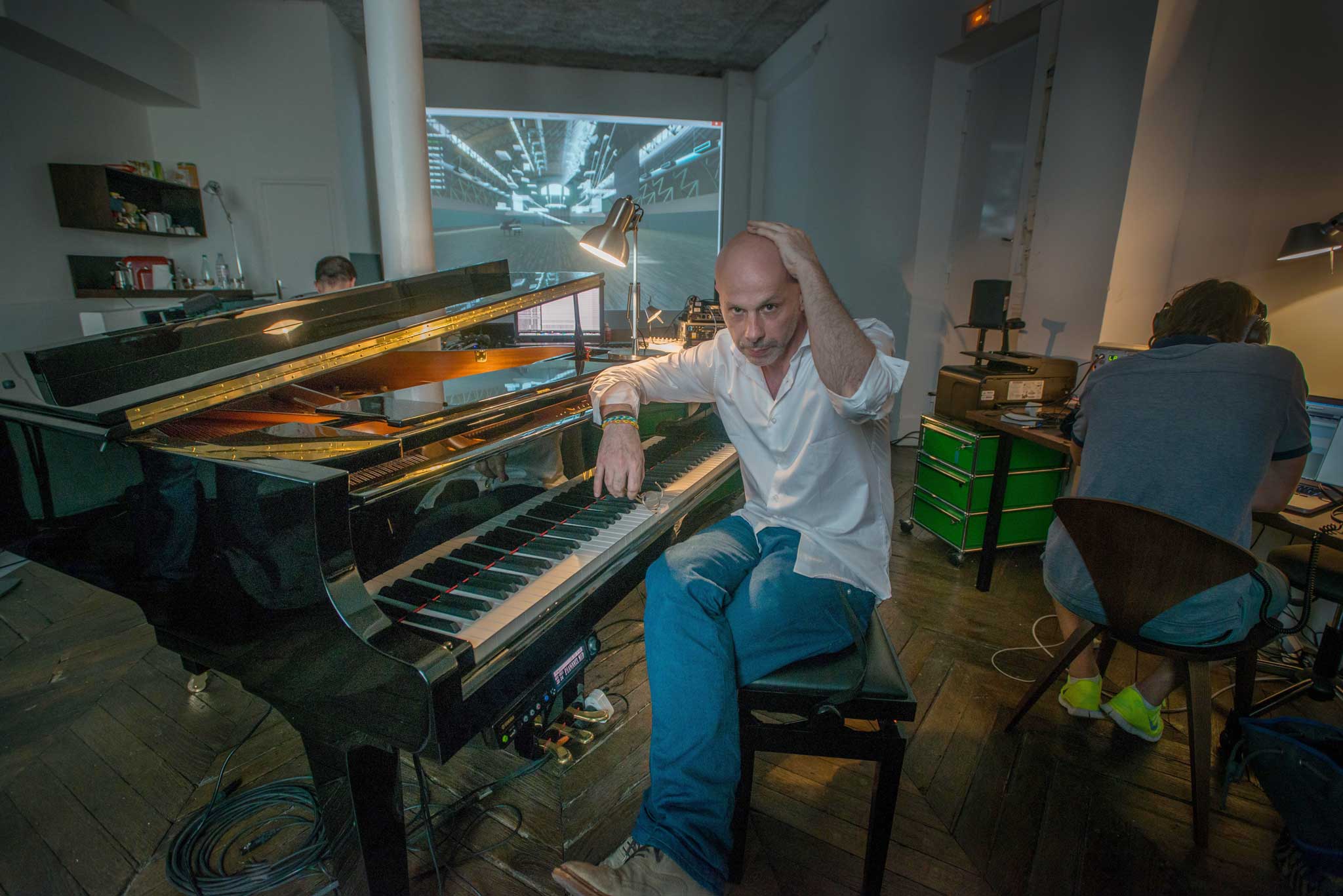 Philippe Parreno lives and works in Paris in the 11th arrondissement, close to the Place du Republique. He located here four years ago because "we got a cheap place".
Originally he had one space but recently took over a second so he could separate his exhibition-making from the archiving and drawing. Today, despite being searingly hot, it feels cool, like entering Batman's cave with its coved ceiling and neatly ranged computers, the only anachronism being a small grand piano. His second space across a small passage is brighter and is where Parreno has been drawing recently.
Parreno was born in 1964 in Oran, Algeria, but grew up in the suburbs of Grenoble, "fortunate, with me not coming from an intellectual family". He credits Grenoble as being an "open" city that was full of opportunities for a young boy. "I had access to things as a kid from the suburbs that even a kid from Paris did not have."
Parreno prefers to "make exhibitions not objects", responding in different ways to a space – through film, performance, light and sound. Looking at a list of the collections that Parreo is in – including MoMa New York, the Centre Georges Pompidou, the Guggenheim Museum, the San Francisco Museum of Modern Art and the Museum of the 21st Century Museum of Contemporary Art, Japan – confirms his importance in the international scene.
A list of his works reflects this importance: Zidane, un Portrait du 21e Siècle (2006) co-authored with Douglas Gordon; Il Tempo Postino (2007) premiered in Manchester, co-curated with Hans-Ulrich Obrist, and recently a show occupying the entire gargantuan Palais de Tokyo. Many of the works also cite other artists as collaborators. I praise his generosity and he responds, "It is like the Doppler effect: you send a signal in order to receive one."
I remember Il Tempo de Postino as being one of the most exciting nights of art I have ever attended. Sixteen international artists, each presenting a different work, each different and challenging with most memorably perhaps American artist Matthew Barney performing live, à la Joseph Beuys, with a live dog on his head while nubile young girls performed back bends while urinating. I remind Parreno of that evening as being collaboration gone wild. Parreno responds quietly: "It is generosity – it is something you give but you take a lot from it."
Initially Parreno wrote a lot about his work, his projects and those of his peers. "Writing at the beginning was my way of understanding. I was the kind of artist who had to write rather than to draw in order to understand something." Recently there has been a seed change though. "Maybe I am a bit schizophrenic. I am drawing a lot. Now I write less much less then I used to but I draw."
Working with so many different people, having conversations with not only artists but musicians and sound people is becoming a characteristic of the 21st-century artists' practice. "It is about finding a common grammar; the pre-Socratic called it a style but I would say it is a grammar. But there is something there that is common – it is grammar or a tool, if I was a Greek. It is something that we are welding together – I don't know what but it works."
Philippe Parreno is in Phantom Limbs, Pilar Corrias, London W1 (www.pilarcorrias.com) to 1 August
Join our commenting forum
Join thought-provoking conversations, follow other Independent readers and see their replies