Portfolio: Isabella Rozendaal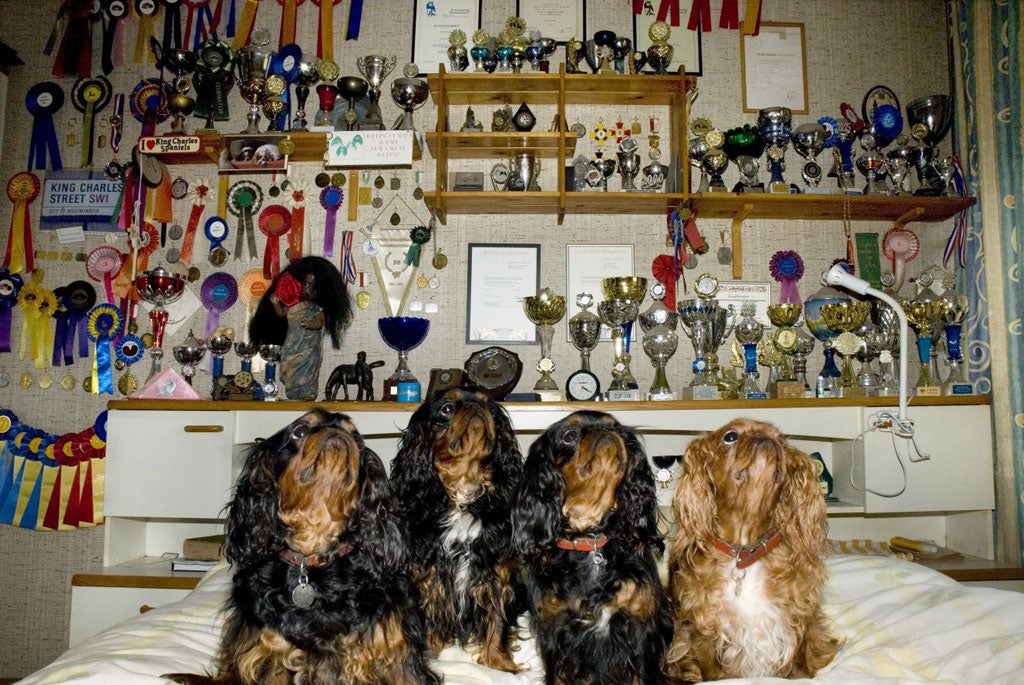 Britain, as has been documented to an almost pathological degree, is a nation of animal lovers. But anyone who thinks we love our pooches more than the next nation should think again. If the next nation is the Netherlands, that is.
For the Dutch, too, are fans of the four-legged and the furry, as the photographer Isabella Rozendaal has documented in "On Loving Animals", a thesis on her countrymen's sentimentality towards and obsession with the little darlings.
However, all is not sweetness and slobbering, for Rozendaal observed an adverse side to this devotion: these King Charles spaniels, for example, were shot in their mistress's bedroom, surrounded by the countless prizes they'd won at shows. Cute, for sure; but you don't imagine it was them baying to enter yet another contest, do you?
"I've always been interested in the line between love and hypocrisy, where you wonder if the person is actually doing the animal a favour by loving it," says the photographer. "In spite of good intentions, that line does get crossed." Elsewhere in the series, a retriever is seen unhappily being administered to in a spa; and pedigree pugs struggle to breathe because of excessive inbreeding. It can be a ruff life – even when you're loved.
'On Loving Animals' is published by Veenman, priced €24.95. For more information: isabellarozendaal.com
Join our commenting forum
Join thought-provoking conversations, follow other Independent readers and see their replies