Santa Muerte: New photography book focuses on the devotees of the unorthodox religion
Meaning "Holy Death" or "Saint Death", Santa Muerte's critics have insinuated that the church has connections to Satanism, while others point out its popularity among Mexican drug cartels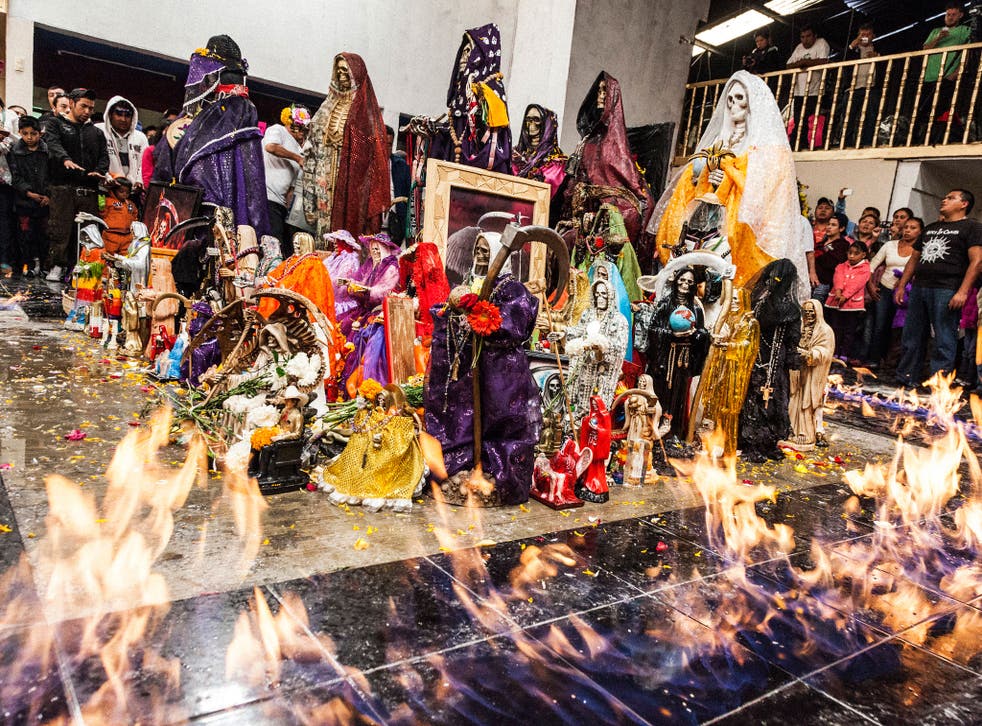 In a country where many believe the church to be corrupt, Mexicans are turning in their droves to an unorthodox religion: Santa Muerte. Meaning "Holy Death" or "Saint Death", it has been around for centuries, but it is only over the past decade that it has become so popular – and therefore a cause of concern to the establishment.
Though its critics have insinuated that the church has connections to Satanism, while others point out its popularity among Mexican drug cartels, 10 to 12 million people now worship this personification of death, and the religion is spreading within north and central America.
Angus Fraser first became interested in the church in 2010 while working on a project about pilgrimage sites. "I came across these very elaborate shrines," says the 39-year-old. "It's a very colourful religion and I was attracted to its iconic nature."
Portfolio: Angus Fraser

Show all 5
He flew from his home in Kent to Mexico City twice in 2012 and again in 2013, travelling around states including Puebla and Hidalgo to photograph devotees.
Fraser hopes the work highlights differences between sanitised Western perceptions of death and the Mesoamerican spiritual attitude. "There is a historical connection there with the Day of the Dead," he says. "It's also a representation of how Mexico is at the moment; they face death on a daily basis.
"There's a lot of negativity around Santa Muerte, but I hope that through the images people will see it also offers hope."
'Santa Muerte' by Angus Fraser is the inaugural publication for the Bar Tur Photobook Award. Co-published by The Photographers' Gallery and Trolley Books the book will be on sale from the 15 September 2015.
Pre-orders are available in-store and online at www.thephotographersgallery.org.uk/bookshop RRP£30
Special launch event price of £25 available on 15 September only
Join our new commenting forum
Join thought-provoking conversations, follow other Independent readers and see their replies