The Tate loses its moral compass
Surveillance meets voyeurism in a new exhibition. But, asks Jay Merrick, does spying on people constitute art?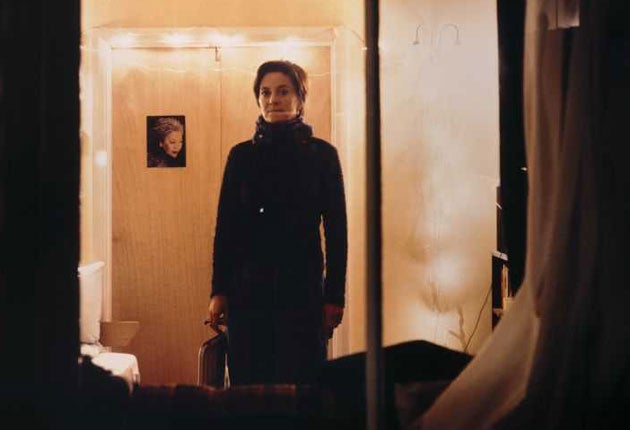 An exhibition starting this week at London's Tate Modern connects the ravening or obsessive observation of people and places, and its potential to be commodified as art. The Tate describes Exposed: Voyeurism, Surveillance and the Camera since 1870 as "a fascinating look at pictures made on the sly, without the explicit permission of the people depicted. With photographs from the late 19th century to present day, the pictures present a shocking, illuminating and witty perspective on iconic and taboo subjects."
There's another, unspoken, possibility: that the segment of the show dealing with surveillance will sanctify the idea of spying on people and turn it into top-dollar art. Of course, in a loose sense, it always has been: consider Vermeer's use of the camera obscura in the 17th century to achieve precise perspectives. Before that, Italian Renaissance artists had experienced the inverted images transmitted through pinholes on to a wall in darkness. And Plato's description of reality as the shadows of truth witnessed inside a cave was very nearly an optical, rather than philosophical, proposition.
The premise of Exposed is that the technology of photography has encouraged its users and observers to indulge in what the show's curator, Sandra Phillips, describes as "a distinctive kind of looking" ushered in by celebrity culture and the media-mushed ambivalence of public and private territories. But Exposed touches on something much bigger, stranger, and more culturally pathological than that. We want to be watched. We watch, and are watched, therefore we exist. We don't care who we watch, or who is watching us. And if art dealers like Larry Gagosian or Jay Jopling decide to create a megabuck market in surveillance art.
It's salutary to remember that the relationship between art and modern surveillance probably began with the Cuban Missile Crisis, and the photographs of missile sites taken by a U2 jet from 10 miles above Cuba. The photographs suggest an abstract expressionist quality; it's as if we'd prefer the subject matter to be art rather than stark evidence of a potential apocalypse.
Artists put this militaristic technology to work. In the 1970s, Alair Gomes began taking pictures of young men on the beach in Rio, shooting from his balcony with a powerful telephoto lens to capture neo-classical visions of the male body. "It was important," says Phillips, "that the pictures were not posed, and that the subjects were unaware of his camera."
In the 1990s, John Gossage used film developed for surveillance purposes to photograph the beach at Tijuana, Mexico, from California, several miles away. Thomas Ruff used night-vision goggles, with their characteristic green tinge, to create his dystopian images of Düsseldorf in 1994.
The surveillance images in Exposed may also be thought of as artful. But this is risky, and they should be judged carefully. If these pictures make the shocking, iconic and taboo qualities of surveillance seem like entertainment, they will only add to the vast slag heaps of junk information and solipsistic ephemera that are already distorting our senses of self, place, and connection.
The very latest surveillance technology and imagery will inevitably become artistic tools. But will they be used to demonstrate moral positions, or craven cultural trivialisation? As visitors throng around the images in Exposed, researchers for the US Department of Homeland Security will continue refining algorithm-driven software that maps threat indicators in facial expressions and in the way people walk. Can it be long before even the viewing of art will generate its own, secretly observed, behavioural data-mining?
Exposed: Voyeurism, Surveillance and the Camera, Tate Modern, London SE1 (020 7887 8888) 28 May to 3 October
Join our commenting forum
Join thought-provoking conversations, follow other Independent readers and see their replies