Anish Kapoor gets his hands on 'pinkest pink' after being banned from use by its creator
Stuart Semple made the 'pinkest' pink in protest after Kapoor was granted exclusive rights to the 'blackest black'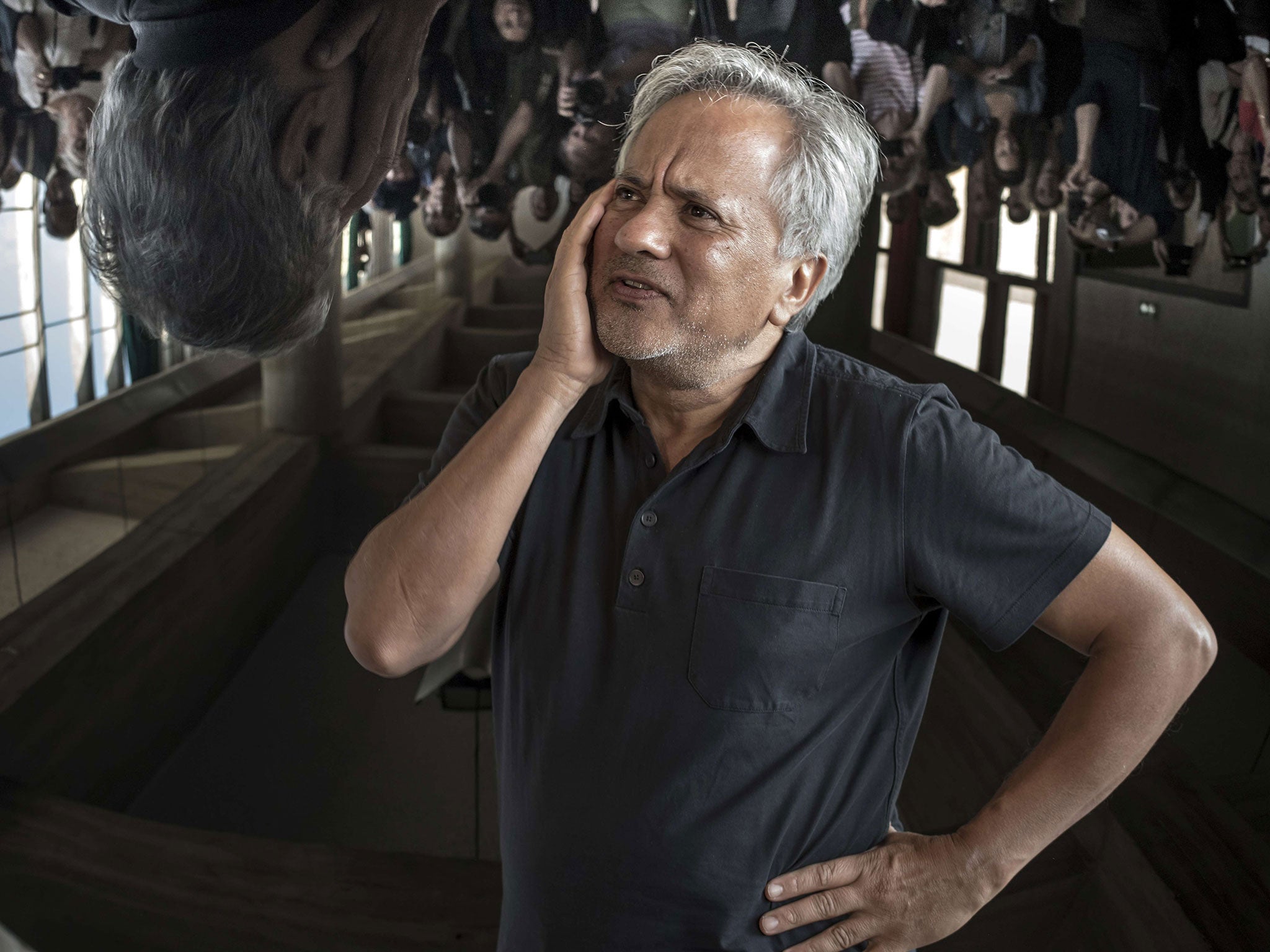 Anish Kapoor has retaliated against a ban that prevents him from buying the world's pinkest paint by acquiring it illegally, in one of the most spectacular displays of pettiness we've seen in recent years.
The British-Indian artist retaliated against artist Stuart Semple, the creator of 'pinkest' pink, who banned him from purchasing or using the colour in 2014 after Kapoor was given exclusive rights to the colour 'Vantablack'.
'Vantablack' was developed by technology company Nanosystems, and is capable of absorbing 99.6 per cent of light.
To keep Kapoor away from PINK, buyers of the paint were asked to sign a legal declaration at checkout to ensure that the artist and his associates would not be able to buy it for him.
However, Kapoor posted a photo on his Instagram account which shows he has succeeded in finding the paint – featuring a middle finger raised and coated in the paint, and 'Up Yours' as the caption.
Bearing in mind these are two grown men fighting over who gets to use the pretty colours.
The creator of the world's pinkest pink, Stuart Semple, told The Creator's Project: "It's obviously very disappointing that Anish has illegally got his hands on the world's pinkest paint.
"If anyone knows who is behind sharing it with him it would be good if they could come forward – Anish is still very much at large, not just with the blackest black but now the stolen pinkest pink.
"Luckily he's failed to get his hands on the world's most glittery glitter, so we would urge purchasers to refrain from sharing any with him or his associates."
Semple is referring to Diamond Dust, which he released at the same time as his response to Kapoor's capture of PINK.
He claims it is the 'most glittery glitter', and has again banned Kapoor from using it.
"He'll never have seen this one coming and he's not getting a grain of this glitter until he stops acting like such a rotter and shares the mega black!" he said.
Join our commenting forum
Join thought-provoking conversations, follow other Independent readers and see their replies