Artist finally puts a face to the name of Mrs Judas Iscariot
The show, which opens at Chichester Cathedral next week, seeks to give a voice to unnamed and forgotten women in the Bible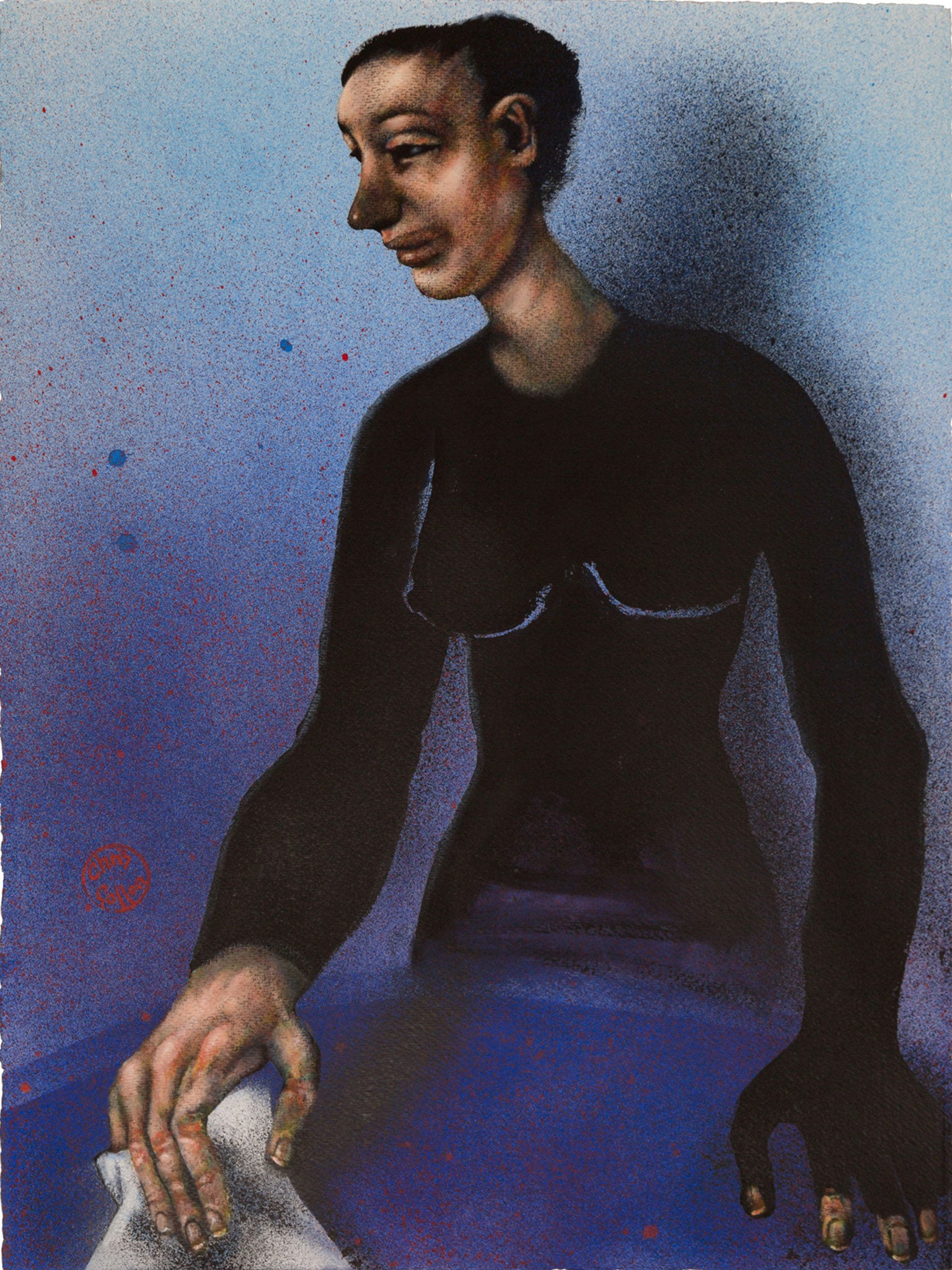 She goes unmentioned in the Bible, but Mrs Judas Iscariot is finally getting recognition thanks to her first-ever portrait, which is the star attraction at a new exhibition of paintings set to tour cathedrals.
The show, inspired by ancient stories that fleshed out Biblical characters centuries afterwards and even added new ones, seeks to give a voice to unnamed and forgotten women in the scriptures.
Artist Chris Gollon has painted 17 new works for Incarnation, Mary & Women from the Bible, which opens at Chichester Cathedral next week and will subsequently travel to the cathedrals of Durham and Hereford.
One of the most striking new works is the portrait of Judas's wife, a figure who does not feature in the Bible but begins to be referenced in story fragments from as early as the fifth century.
Mr Gollon said he wanted to focus on female characters in the Bible who were "unnamed, unknown or forgotten," with other subjects including Job's wife and the Women of Jerusalem. More established figures he has painted include Mary Magdalen and Salome.
Mr Gollon is a long-established artist whose catalogue includes works held at the British Museum. He has exhibited with Yoko Ono, David Bowie and Gavin Turk in a show at London's Chisenhale Gallery and one of his paintings featured in the blockbuster movie Twilight: Breaking Dawn.
In the portrait of Judas's wife, Mr Gollon said he wanted to capture her "heartbreak and alienation as she confronts both her husband's suicide and his role in the death of Jesus".
The artist used his daughter's bone structure for the painting but did not model the face of Judas's wife on anyone. It took seven attempts to get the expression right, he said.
Despite being "not particularly religious", he is known for the nine-year project of 14 paintings of the Stations of the Cross. The works were commissioned for St John's on Bethnal Green, an east-London church designed by Sir John Soane.
This was the artist's first return to religious subject matter since 2009. He was partly inspired by the Poet Laureate Carol Ann Duffy, whose work The World's Wife looked at women obscured by famous fictional and non-fictional men, from Mrs Faust and Mrs Icarus to Frau Freud.
It was Anthony Cane, the chancellor of Chichester Cathedral who had extensively researched the figure of Judas, who suggested the subject of Judas's wife. "In the course of my research, I came across all sorts of legends and stories to do with Judas that are not in the Bible, but were interesting in their own right. Some of those were to do with his wife," said Canon Dr Cane.
"In the Bible, Judas is one of the figures to raise the most questions – not surprisingly people started giving him a backstory."
One papyrus fragment with Coptic text dates to the fifth century, telling the story of Judas's wife convincing him to betray Jesus and then refusing to feel remorse after he does.
"There's a whole network of storytelling around the Bible from the earliest days, from all kinds of different sources," Canon Dr Cane said.
"I'm really excited about Chris's works. Paintings like his can make us look afresh at what's in scripture. Also the theme of women in scripture is very interesting. Bringing some of the female characters who are marginalised in the Bible is really important."
Join our commenting forum
Join thought-provoking conversations, follow other Independent readers and see their replies