Banksy launches Disney inspired theme park in Weston-super-Mare for first UK show in 6 years
Dismaland, which will be open for six weeks, also features work from Damien Hirst, Jenny Holzer and Jimmy Cauty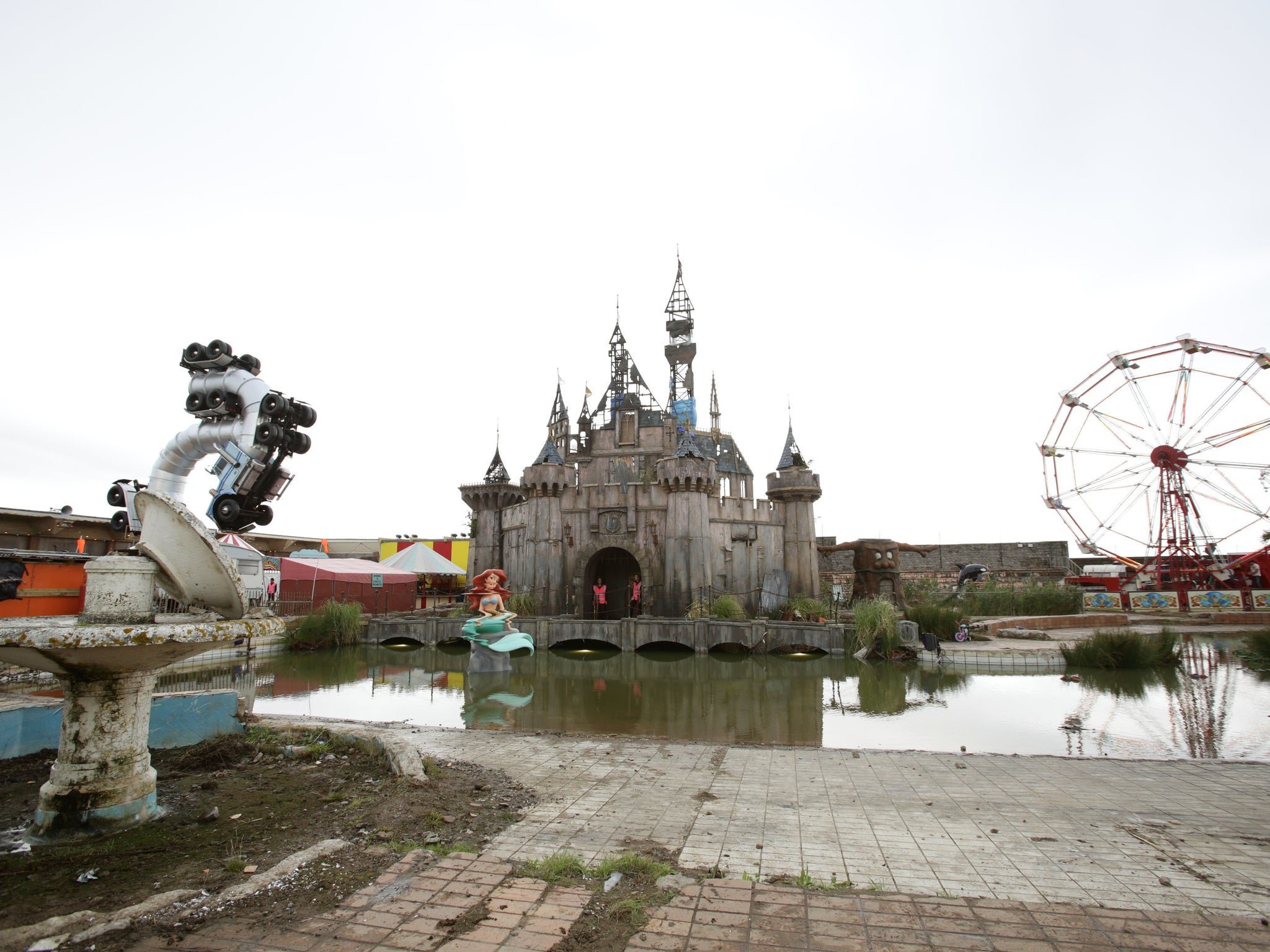 After days of mounting speculation, Banksy has unveiled his new UK show based in Weston-super-Mare's derelict Tropicana building.
The elusive artist has developed the site into a "bemusement park" called Dismaland with 18 attractions.
The show will feature work from fellow contemporary artists Damien Hirst, Jenny Holzer and Jimmy Cauty, and will run for six weeks.
Pictures of rollercoasters and castles were pictured being built at the site earlier this week, as reports spread that Banksy was linked to the project.
The artist, who is thought to be from the West Country, said: "I loved the Tropicana as a kid, so getting to throw these doors open again is a real honour.
"I hope everyone from Weston will take the opportunity to once more stand in a puddle of murky water eating cold chips to the sound of crying children."
Dismaland is the artist's first authorised show in the UK since "Banksy v Bristol Museum" in 2009.
Nigel Ashton, leader of North Somerset Council, said: "We have been working closely with the organisers for months now, and for obvious reasons, have had to remain tight-lipped about the true nature of the event.
"In fact, only four people in the entire council knew what was really happening."
The Tropicana outdoor pool and leisure facility closed in 2000 after a decline in visitor numbers.
The revamped seaside amusement park follows the renovation of Dreamland in Margate, Kent in June.
Banksy's New York residency
Show all 14
Join our commenting forum
Join thought-provoking conversations, follow other Independent readers and see their replies