Banksy art in Folkestone vandalised by graffiti
The work by Banksy, which has an estimated value of around £300,000, has been visited by thousands of people since it was confirmed as an original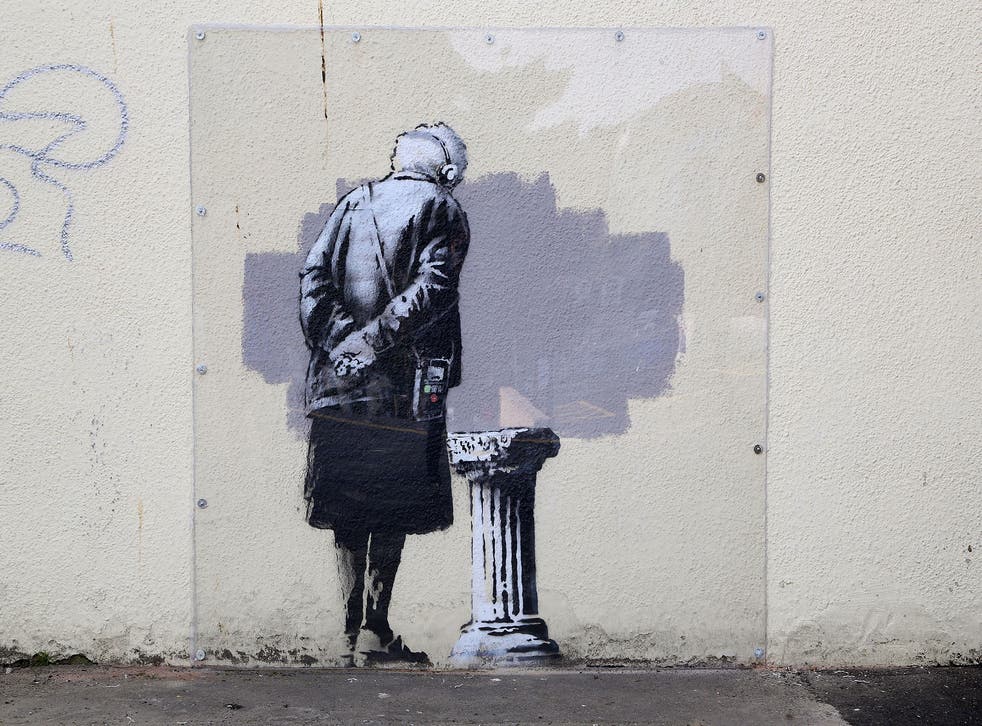 A piece of Banksy artwork in Folkestone, Kent, has been vandalised with a crude drawing that was painted onto the original.
The work, which has an estimated value of around £300,000, has been visited by thousands of people since it was confirmed as an original on 29 September, and has created an additional surge of tourism for this year's Folkestone Triennial.
Police are now investigating reports of criminal damage after the offending image - a penis - was discovered on the painting in Payers Park on Sunday evening.
Kent Online reported that the crude image has since been removed from the Perspex window at around 8.40am with graffiti remover and a scraper. It is currently being guarded by security personnel.
A police spokesman told the Herald: "Kent Police was called at 8pm on Sunday 12 October to a report of criminal damage in Rendezvous Street, Folkestone.
"It was reported artwork on a wall that had been painted on. Officers attended the scene and enquiries are ongoing."
Banksy's New York residency

Show all 14
Earlier this month an "offensive" Banksy mural was scrubbed off a wall in Clacton by the council, who did not know that it had been made by the famous artist.
Register for free to continue reading
Registration is a free and easy way to support our truly independent journalism
By registering, you will also enjoy limited access to Premium articles, exclusive newsletters, commenting, and virtual events with our leading journalists
Already have an account? sign in
Register for free to continue reading
Registration is a free and easy way to support our truly independent journalism
By registering, you will also enjoy limited access to Premium articles, exclusive newsletters, commenting, and virtual events with our leading journalists
Already have an account? sign in
Join our new commenting forum
Join thought-provoking conversations, follow other Independent readers and see their replies