British man's £100,000 Chagall painting to be burnt as fake in France
Art lover Martin Lang submitted his treasured nude to BBC1's Fake Or Fortune, believing it would be confirmed as a genuine piece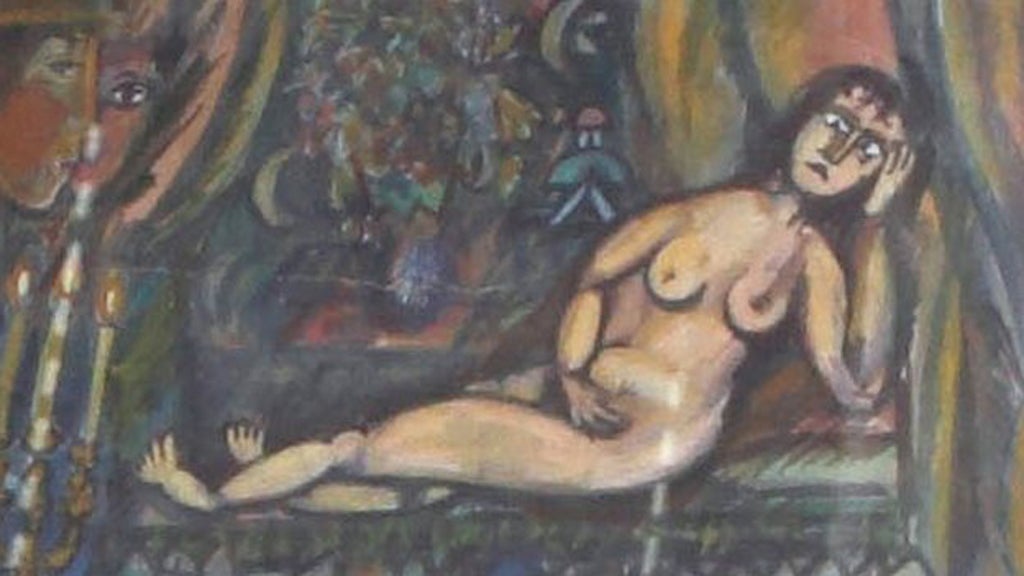 When art lover Martin Lang submitted a treasured painting by Russian-born artist Marc Chagall to a BBC show about fakes and forgeries, he confidently hoped it would be confirmed as a genuine piece.
He wasn't so lucky: Nude 1909-10, bought in 1992 for £100,000, is now set to be thrown into a furnace after being branded a fake by the Chagall Committee in Paris.
BBC1's art programme Fake Or Fortune, hosted by Fiona Bruce and set to be aired this evening, began the investigation by carrying out a complex paint analysis on the work.
Unfortunately for Mr Lang and his family, the results showed that the blue and green pigments were too modern for the 1909-10 date, having not been developed until the 1930s.
In a second blow, later editions of a Soviet art book by an art expert and friend of Chagall - which Mr Lang had cited as a confirmation of the painting's authenticity - were found to no longer feature the work.
The only thing left to do was send the painting to the Chagall Committee in Paris, which is headed by the artist's two granddaughters and charged with protecting the reputation of the artists.
They ruled it was fake and have now said they plan to have it destroyed under French law.
The work of Chagall, regarded as a pioneer of modernism, can sell for millions of pounds. He died in 1985.
Mr Lang, 63, a property developer from Leeds, has asked the committee to mark the painting as a forgery and then return it or give him a guarantee he will be reimbursed if it is later ruled as genuine, but is still waiting for a response.
"I had no idea that anyone would take such a draconian view," he said. "They say they want to counter forgery but I think this will have the opposite effect of deterring honest people like myself from coming forward."
"A decision like this forces the owner of any painting to play a kind of Russian roulette with their precious artwork," Ms Bruce added.
"The only way for Martin to authenticate his painting was with the Chagall Committee, he had no other choice. But it was never made clear to him that if they didn't like the look of his painting that they would burn it. How can anyone ever approach this committee with a painting again if this is how they react?"
Join our commenting forum
Join thought-provoking conversations, follow other Independent readers and see their replies