Ai Weiwei allowed to exhibit in China again after de facto ban apparently relaxed
Four exhibitions by the artists have opened in Beijing this summer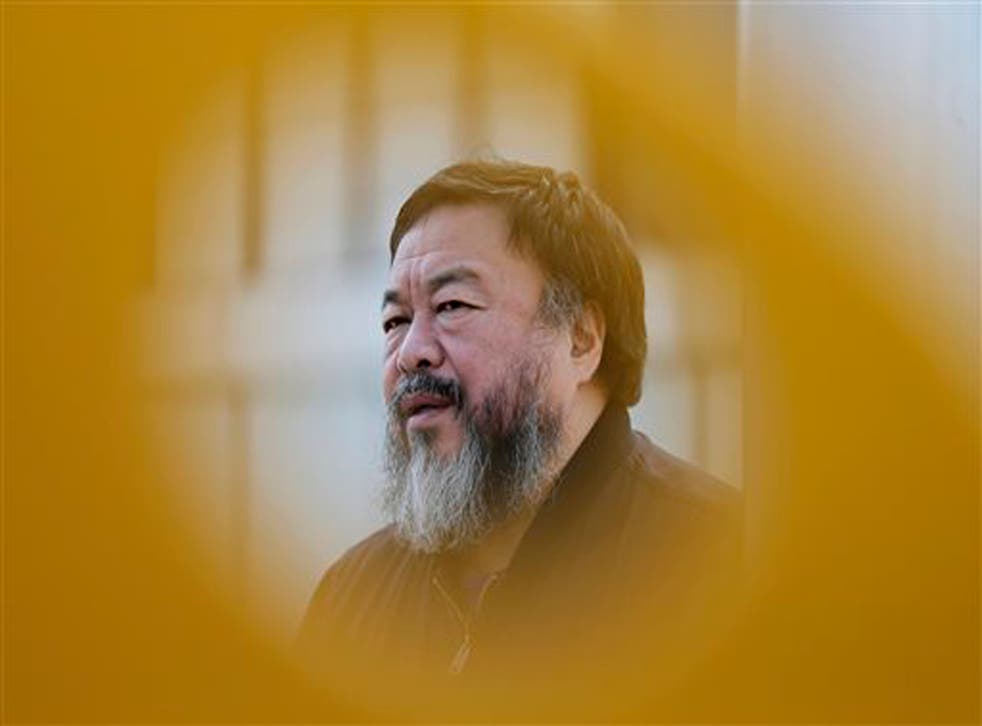 China appears to have revoked its de facto ban on exhibiting work by dissident artist Ai Weiwei for the first time since his arrest in 2011.
The artist, who has been a vocal opponent of the Chinese government's stance on human rights and democracy through his art work and on social media, is still prohibited from travelling outside of China – but has not been prosecuted over his four recent solo shows in Beijing.
The latest exhibition, "Ai Weiwei", which is held across Galleria Continua and Tang Contemporary Art in Beijing's contemporary art district 789, makes no explicit comment about the Chinese government. It includes a reconstruction of an ancestral shrine of the Ming Dynasty.
The exhibition was due to open in late May but was pushed back at the request of Chinese authorities to avoid overlapping with the anniversary of Tiananmen Square on 4 June.
The artist said he was pleased to be able to exhibit in his home country again. He told The Art Newspaper: "It is good to show in my own country. I can face the criticisms of artists and other people here. It brings back a piece of the puzzle of reality."
Ai was arrested in April 2011 and imprisoned for 81 days under dubious charges following his vocal opposition to government cover-ups, in particular the deaths of 5,205 school children in the 2008 Sichuan earthquake. He was later fined $2.4m for alleged tax evasion and his passport was taken away.
Since November 2013, the artist has placed a bouquet of fresh flowers in the basket of his bicycle outside his studio in Beijing until he is given permission to travel freely.
Ai's most controversial artworks include a photograph of a revolutionary giving the middle-fingerto the Mao portrait in Tiananmen Square, sculptures recreating his house arrest and an installation of backpacks to mark the thousands of young students whose deaths were covered up in the 2008 Sichuan earthquake.
In 2012, he released a parody cover of Psy's "Gangnam Style" on YouTube to criticise the Government's attempt to silence him, which was blocked immediately by state authorities.
A major Ai Weiwei exhibition will open at the Royal Academy in London in September, but it remains to be seen whether he will be given his passport back in time to see the show.
Register for free to continue reading
Registration is a free and easy way to support our truly independent journalism
By registering, you will also enjoy limited access to Premium articles, exclusive newsletters, commenting, and virtual events with our leading journalists
Already have an account? sign in
Register for free to continue reading
Registration is a free and easy way to support our truly independent journalism
By registering, you will also enjoy limited access to Premium articles, exclusive newsletters, commenting, and virtual events with our leading journalists
Already have an account? sign in
Join our new commenting forum
Join thought-provoking conversations, follow other Independent readers and see their replies