Duke of Wellington National Portrait Gallery exhibition to show 'man behind the myth'
The exhibition marks the 200th anniversary of the battle of Waterloo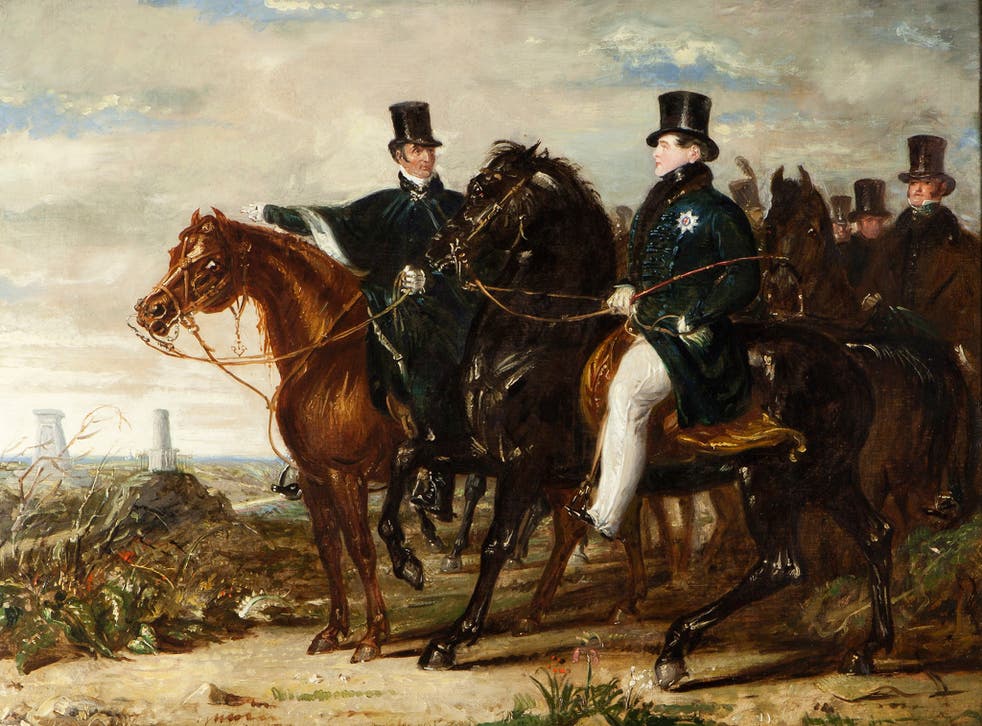 The Duke of Wellington's journey from feted military hero to despised Prime Minister will be told through a major new exhibition at the National Portrait Gallery which promises to reveal the "man behind the myth".
The show will open in March to mark the 200th anniversary of the Battle of Waterloo, where Wellington finally defeated the French under Napoleon Bonaparte.
Exhibits include Goya's portrait of the Dublin-born soldier and politician and another portrait, painted the same year as Waterloo, which was used as the basis of the design of the £5 note for many years.
The current duke's son, the Marquess of Douro, has worked with the gallery on the show and among the works lent by the family are an early photograph of Wellington taken on his 75th birthday in 1844.
The exhibition also includes witness accounts of life in the ranks of Wellington's armies and satirical prints inspired by his political career, including his two terms as prime minister.
A reluctant leader when he accepted the post in 1828, Wellington believed in strong, authoritative government and antagonised sections of his party by forcing through the Catholic Emancipation Act (1829).
His opposition to parliamentary reform made him unpopular, and he earned the nickname of the 'Iron Duke' when he erected iron shutters on the windows of his London home, Apsley House, to prevent them being smashed by angry crowds.
Curator Paul Cox said: "The Duke of Wellington's victory over Napoleon at Waterloo is well known. This exhibition provides the opportunity to examine less familiar aspects of his life, including the long political career during which he saw through important forward-looking legislation, but suffered a dramatic loss of popularity.
"I hope that visitors to the exhibition will gain a fuller picture of Wellington as a man, rather than simply as a hero."
The exhibition, which runs until June 7, will also examine the reappraisal of Wellington's life that took place at his death and on the occasion of his lavish state funeral.
Join our new commenting forum
Join thought-provoking conversations, follow other Independent readers and see their replies