The film, TV, music and theatre productions to look out for in late 2015
Odd couples, horror shows and some glorious returns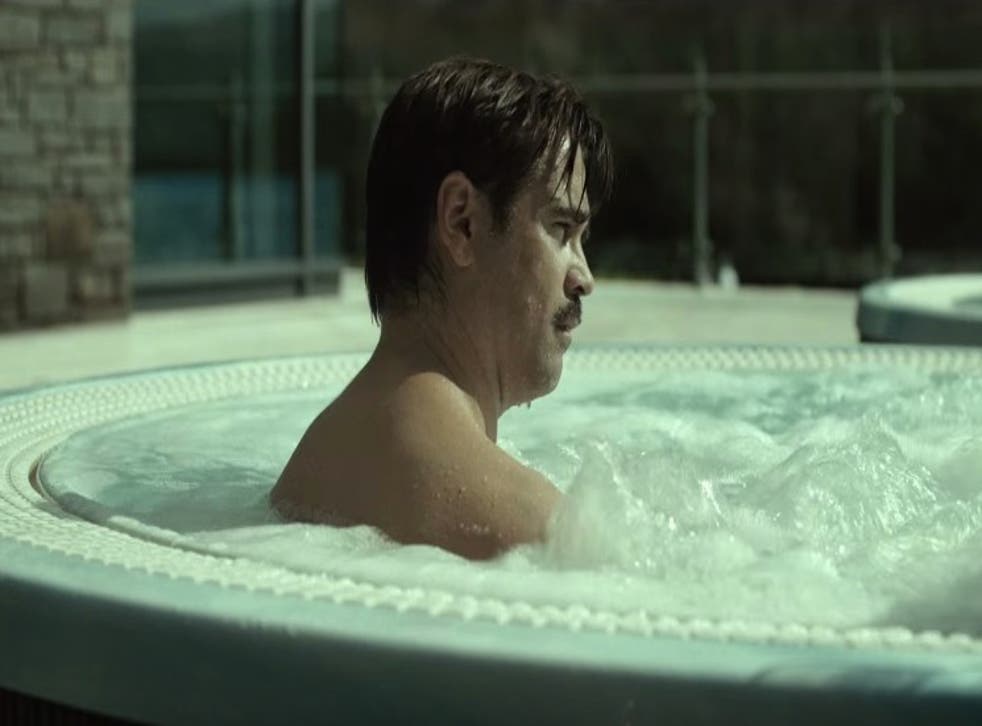 Film
Colin Farrell being funny.
Colin Farrell never quite became the blockbuster leading man that Hollywood hoped he'd be, while his big recent dramatic moment in Series 2 of True Detective was dwarfed by mockery of the show's ponderous self-seriousness. However, when he's allowed to keep his Irish accent and try his hand at comedy (Intermission, In Bruges), his star quality truly sparkles; for further evidence, see his latest funny turn in The Lobster (16 Oct), a dark dose of absurdism from Greek director Yorgos Lanthimos (Dogtooth), set in a totalitarian alternate reality where unmarried adults are bussed to a fading coastal hotel and tranformed into wild animals if they don't pair off with a suitable partner.
Team-ups between fascinatingly mismatched screenwriting and directing geniuses.
Two of autumn's most intriguing films are Steve Jobs (13 Nov), with a turtle-necked Michael Fassbender as Apple's head honcho, and Bridge of Spies (27 Nov), a true life Cold War thriller starring Tom Hanks. But, here's the thing ... Steve Jobs is directed by Danny Boyle, a zippy stylist who doesn't like any shot to last more than three seconds, and yet it's written by Aaron Sorkin, who favours long, hyper-verbose dialogue scenes set in rooms and corridors. Meanwhile, Bridge of Spies is scripted by the Coen brothers, who specialise in befuddling irony, and yet is directed by the ultra-sincere Steven Spielberg. It's hard to imagine how either collaboration will work, but considering that all involved are supreme entertainers, it should be a joy to find out.
Nicholas Barber
TV
A double dose of Julia Davis
To get one project in a television season from Davis, the queen of black comedy, might be regarded as a blessing but two? Our luck is positively indecent. First, you might want to get the bubbly milk on simmer as she returns with a one-off feature-length special of her inspired literary Gothic pastiche Hunderby on Sky Atlantic. Then, on Channel 4, she launches a whole new sitcom, Morning Has Broken: on the tensions behind the scenes of a breakfast TV show, inb which Davis is the fading host Gail Sinclair, a character who we sense will have all the ghastly sociopathic potential of Jill Nighty Night Tyrell.
Some real horror shows
Meanwhile the sinister Hunderby is only the tip of an iceberg of chilling new series set to frighten us well beyond Halloween. ITV's most-anticipated new drama is its take on Jekyll and Hyde, while BBC1 is serving up supernatural six-parter The Living and the Dead from Life on Mars creators Ashley Pharaoh and Matthew Graham. Meanwhile, two of US television's biggest autumn launches are comically twisted tales from the despicable imagination of that Jekyll-like former Glee showrunner Ryan Murphy: slasher-movie pastiche Scream Queens, starring Jamie Lee Curtis, naturally, and American Horror Story: Hotel, the latest instalment in his anthology series, and the most talked-about yet thanks to an outrageously eccentric ensemble bolstered by Lady Gaga and Naomi Campbell.
Hugh Montgomery
Theatre
Truly novel novel-to-stage adaptations
Putting a best-seller or syllabus classic on the stage is second only to casting a big star in terms of netting yourself a bankable show; as a result, literary adaptations can be a sign of lazy programming. But this autumn is peppered with particularly exciting page-to-stage transfers. I'll be fascinated to see how Aldous Huxley's sci-fi classic Brave New World gets the big treatment at the Royal and Derngate in Northampton (to 26 Sept) – with music from These New Puritans – while Sarah Waters' much-loved lesbian Victoriana yarn Tipping the Velvet is being adapted by Laura Posh Wade at the Lyric Hammersmith (from 18 Sept), and directed by Lyndsey "Cumberbatch Hamlet" Turner. And you might think we hardly need another Jane Eyre, but Sally Cookson's epic adaptation was a hit at Bristol Old Vic – and now comes to the National (from Tue).
Kenneth Branagh does a Grandage
Big name director takes over West End theatre for a whole series of revivals, one featuring Dame Judi Dench? Kenneth Branagh must have noticed how well Michael Grandage's rather similar season went ... but the star quality of the chums he's corralled makes for an exciting prospect. Lily James, who was the lead in Branagh's recent Cinderella film, should make for a glamorous Juliet to Richard Madden's Romeo, while Zoe Wanamaker stars in Terence Rattigan's Harlequinade in a double bill with his rarely seen short one-woman show All On Her Own. But, before those, the season kicks off in October with The Winter's Tale. I'm rarely reluctant to revisit Shakespeare's problem play, but it'll be interesting to see it in the West End - and, of course, Dame Judi's Paulina should set a very high bar for the season.
Holly Williams
Visual Art
Intimacy, Violence and Queer Culture from South Africa
Following her nomination for this year's Deutsch Börse prize, photographer and "visual activist" Zanele Muholi receives a first major British solo exhibition, Zanele Muholi: Vukani/Rise, at Liverpool's Open Eye Gallery (18 Sept to 29 Nov). On show will be four bodies of work that find beauty, strength and tenderness in portrayals of South Africa's LGBTI community against a backdrop of hate crimes including the "curative" rape and murder of black lesbians. Such violence is suggested in the artist's funerary series Mo(u)rning (2014) and in the testimony of lesbians and trans people portrayed – with fortitude, elegance and not a little sensuality – in Faces and Phases (2006–15). Muholi considers those who gaze down her lens collaborators rather than subjects, and she too shares in the radical exposure in the queer, empowered nudes of ZaVa (2013) which show the affectionate entwining of her body with that of her white partner.
A state-of-the-art (world) survey
Art biennales have proliferated at such a rate that in the remaining four months of this year you could visit one somewhere in the world, from Kobe to Kiev, every three days. The quinquennial British Art Show, mercifully, is the fruit of a more contemplative pace, tighter focus and longer view than other big artworld bunfights. The ambitious touring show, launching at Leeds Art Gallery on 9 October, takes a sterling pick of diverse British-based art talents to explore, this time round, the relationship between making and building in the physical world, and the constructs of digital existence. Substantial new projects include Martino Gamper's Post Forma which will see the designer eke beauty from discarded objects; and a network of freestanding sculptures by Anthea Hamilton that will house a growing ant farm.
Hettie Judah
Pop
The glorious return of John Grant.
It's been a wild ride for this Michigan-born, Reykjavik-based musician who, in the last five years, has gone from fearing his career was over to being fêted by critics, collecting awards and collaborating with Elton John. Having won legions of new fans with his superlative second solo LP, 2013's Pale Green Ghosts (it peaked at number 16 in the album charts), Grant is sure to seduce even more with its follow-up, Grey Tickles, Black Pressure, out 2 October on Bella Union. Blending barbed balladry with exquisitely wrought synth-pop (and featuring guest spots from Tracy Thorn and Amanda Palmer), the album is a series of electrifying meditations on love, with all the joy, jealousy and bitterness that comes with it. Full of heart, soul and bile, it's damn near perfect.
Mercury Music Prize 2015
Critics claim it's lost its value and fans are forever crying foul when their favourite acts leave empty-handed, but the Mercury Music Prize is the closest thing we have to an event that attempts to reward talent over commerce. While there's probably room for improvement in the selection process, the fact that it turns the spotlight on to acts that might not otherwise get a look-in makes it a force for good. This year has been a decent one for leftfield rock and pop and, as such, the field looks to be wide open. Look out for nominations for Blur, Wolf Alice, George The Poet, Public Service Broadcasting, Florence and the Machine and – if there's any justice – Nadine Shah. Nominations will be announced on 16 October and the winner will be revealed on 20 November.
Fiona Sturges
Classical
Opera venturing far and wide
Opera-lovers twigged long ago that a night of music, drama and spectacle can be had for only a few pounds, but taking opera outside traditional houses is making it even more accessible, and there more and more ways to enjoy the classic and new repertoire at a handy pub, cinema or computer screen, or in a small, informal venue that makes the often intimate storylines even more compelling. If these off-site experiences encourage more people into the opera house, all well and good, but that opera has an independent, limitless, life of its own can only be good news. Highlights this autumn: the Royal Opera's Le Nozze de Figaro (5 Oct) and ENO's Barber of Seville (19 Oct), both live in cinemas nationwide, Glyndebourne's matchless Billy Budd (selected venues, 11 Oct-8 Nov), "lost" Baroque opera L'Ospedale at Wilton's Music Hall, London (10-21 Nov), and, for families, OperaUpClose's Ulla's Odyssey at King's Place, London (11 & 18 Oct; 15 & 22 Nov).
The continuing rise of the female conductor
When Marin Alsop steps on the podium to conduct the BBC Symphony Orchestra and guests in the Last Night of the Proms next Saturday, there will be less hoopla about gender, thanks to her breakthrough Last Night in 2013. Rising numbers of women musicians are taking this route – in Denmark, a quarter or so on conducting courses are women, and women conductors have come a long way in two years, thanks in part to the backlash after one baton-wielding male's adverse comments. Very good, therefore, to see the dynamic, if confusingly named, Laurence Equilbey releasing Gluck's Orfeo and Euridice (11 Sept, and the subject of a web-serial) and bringing her orchestra Insula to the Barbican (21 Sept) for CPE Bach's Magnificat and Mozart's Solemn Vespers. One step at a time…
Claudia Pritchard
Join our new commenting forum
Join thought-provoking conversations, follow other Independent readers and see their replies