'Forget foreign conflicts, chronicle Britain' says war photographer Don McCullin
Celebrated war photographer urges next generation to record UK's 'social wars'
Nick Clark
Monday 18 November 2013 19:00 Comments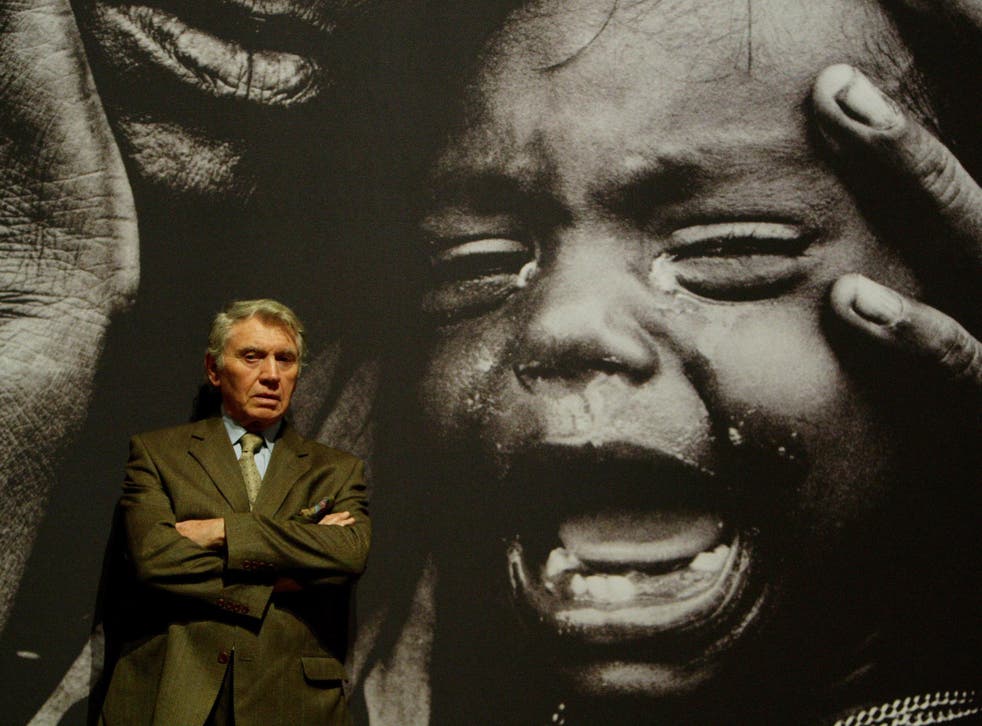 War photographer Don McCullin has called on the next generation of snappers to cover the poorest communities in Britain in an effort to stop them becoming further marginalised.
The London-born photojournalist, whose career spans more than five decades, has raised fears over the lack of people photographing the "social wars" in Britain.
McCullin told The Independent: "I don't see enough people chronicling Britain. I see the possibility of divisions appearing because of a lack of understanding, because of a lack of tolerance."
Over the course of his career, he has covered conflicts across the globe including in Vietnam, Cyprus, Iraq, Cambodia, Lebanon and Northern Ireland.
"A lot of people say they want to go to photograph war and I frown at that," he said.
"You don't have to get on a plane; there are lots of social wars in our cities. There's poverty and loneliness. You don't have to go to the Middle East to find unhappiness and sorrow."
His career started in the 1950s with a photograph of the local gangs where he grew up in Finsbury Park, north London. A picture of a group called The Guvnors standing in a gutted building was published in The Observer. The paper later sent him around Britain.
"There are interesting places to scrutinise if anybody takes the time. I did it and looking back on my life I wish I had done a lot more of the local people I had lived amongst because I became a voice for them in a way," McCullin said.
He is leading the judging panel on the competition Faith Through a Lens, a national amateur photography competition, offering a young person "the chance to gain confidence and a foothold in the world of photography", with the winner announced on Wednesday.
He said: "A lot of people have lost their faith, whether its religion or the NHS. It covers a multitude of sins. The word 'faith' speaks for itself, there shouldn't be any borders."
While judging the competition, McCullin was happy to judge shots taken by cameraphones. "There's a lot of snobbery about pictures taken on phones but a vision is a vision, I don't care how you acquire it. You don't think an artist is governed by the paintbrush or the pencil. An artist will find any means to create a work of art."
McCullin, whose images include the striking photograph of the shell-shocked soldier in Vietnam, went to Syria earlier this year, but stayed less than a week.
He said: "I talk in a slightly war-weary way as I've seen it for 50 years. It's vile. Everyone's had enough of it. It's outrageous we haven't learnt from past histories."
He added: "I owe it to myself to calm down a bit. I love photographing beautiful things. I don't want just a reputation for always being in among the blood and the gore.
"I have an amazing repertoire of landscapes in my collection."
Register for free to continue reading
Registration is a free and easy way to support our truly independent journalism
By registering, you will also enjoy limited access to Premium articles, exclusive newsletters, commenting, and virtual events with our leading journalists
Already have an account? sign in
Join our new commenting forum
Join thought-provoking conversations, follow other Independent readers and see their replies