The Independent's journalism is supported by our readers. When you purchase through links on our site, we may earn commission.
French museums should return looted art treasures to Africa, report commissioned by Macron says
'There are historical explanations' for France holding African artworks, the French president has said, but there is 'no valid, lasting and unconditional justification'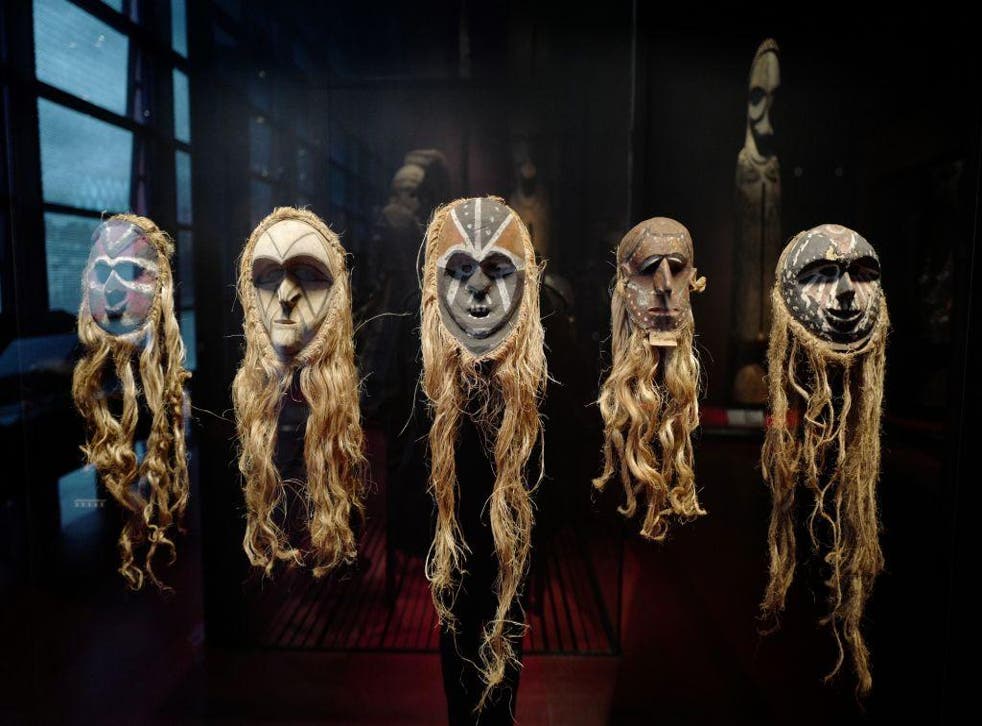 A report commissioned by French president Emmanuel Macron is calling for a change in heritage law that would see thousands of African artworks, currently housed in French museums, returned to their countries of origin.
Senegalese economist Felwine Sarr and French historian Bénédicte Savoy authored the report, which calls not for a long-term loan but a permanent restitution, that is unless museums can prove that objects in question were obtained legitimately.
The report follows a vow last year from Macron that artifacts would begin being returned to Africa in the next five.
"I cannot accept that a large part of the cultural heritage of several African countries is in France," Macron said in Ouagadougou, the Burkina Faso capital.
"There are historical explanations for this but there is no valid, lasting and unconditional justification. African heritage cannot be only in private collections and European museums – it must be showcased in Paris but also in Dakar, Lagos and Cotonou. This will be one of my priorities."
With many of the artworks being "acquired" by foreign entities in the 19th century, there is not always clear documentation on the transfer, which many see as a simple case of looting.
The report will be released on Friday and, according to The New York Times, estimates that 90 to 95 per cent of Africa's cultural heritage resides outside of the continent.
If France takes steps to return African artworks, there will be pressure on museums in other countries to do the same. On Tuesday, the governor of Easter Island was in tears as she begged the British Museum to return one of its main statues – the Hoa Hakananai'a – saying: "You have our soul."
Support free-thinking journalism and attend Independent events
Join our new commenting forum
Join thought-provoking conversations, follow other Independent readers and see their replies