Gauguin, Gauguin, gone! $300m sale rewrites art record books
As super-rich invest in art, buyer is believed to be a Qatari museum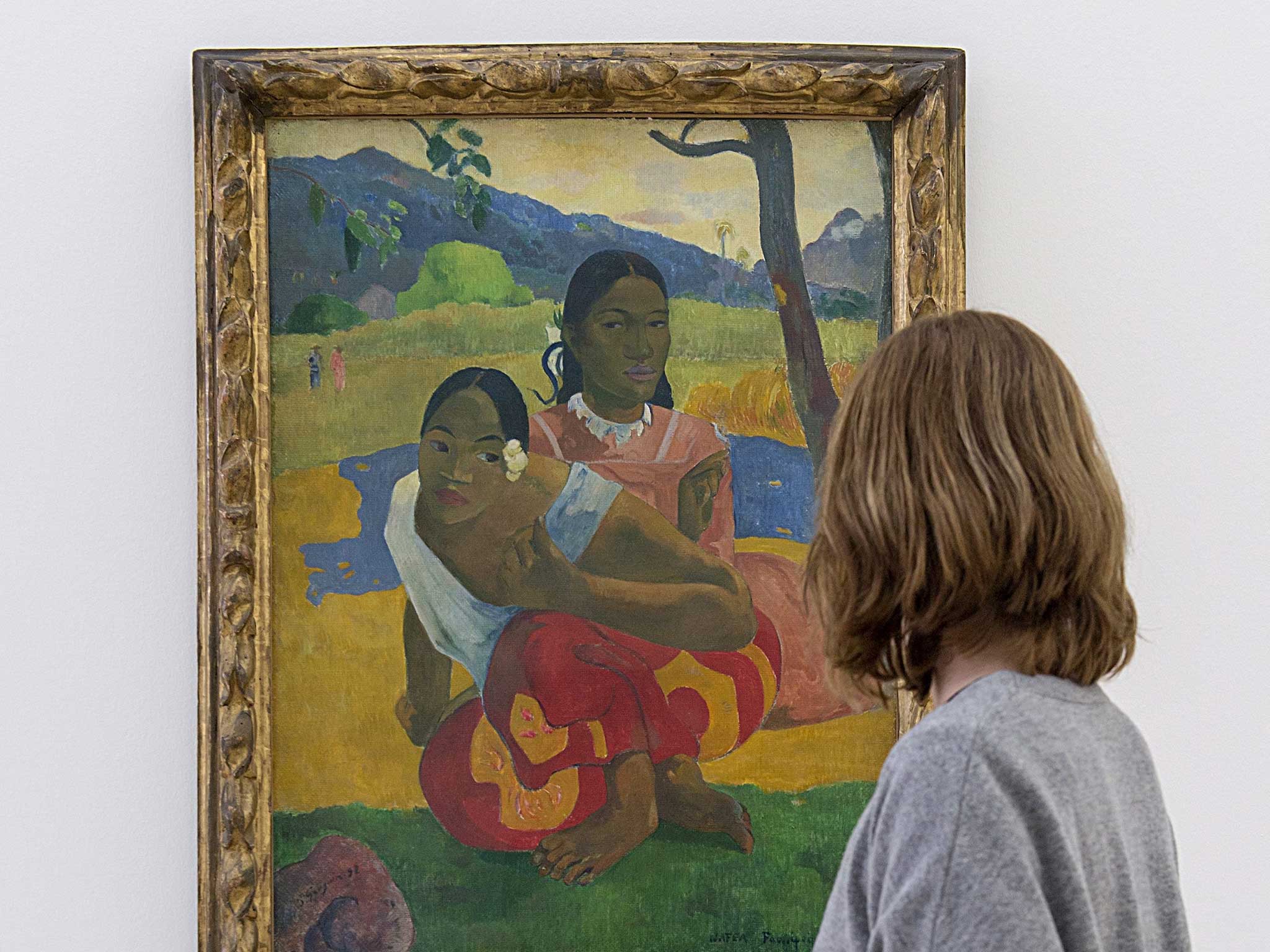 A painting of two Tahitian women by Paul Gauguin has sold for a reported $300m (nearly £200m), smashing the record price for a single piece of art.
The identity of the buyer was not revealed but speculation was rife that the masterpiece will follow the previous record-holder, a Cezanne that sold for $250m (about £165m) in 2011, to Qatar.
The post-impressionist work, called Nafea Faa Ipoipo (When Will You Marry?), was painted in 1892, a year after Gauguin arrived in Tahiti and it was the most expensive painting in his exhibition at the Durand-Ruel Gallery in Paris the following year.
It has hung on the walls of the Kunstmuseum in Basel, Switzerland, for almost half a century, loaned by a Swiss family trust.
Ben Street, an art historian, said: "This is an iconic Gauguin; it's beautiful. He is certainly among the most sought-after painters in the world."
Two art dealers told The New York Times that the buyer was Qatar Museums, which has spent more than $1bn bringing in work from some of art's biggest names from Andy Warhol to Damien Hirst. Qatar Museums did not return calls seeking comment.
Other works believed to have been bought by Qatar include White Centre (Yellow, Pink and Lavender) by Mark Rothko for $72.8m, Andy Warhol's Men in Her Life for $63.4m and Hirst's Lullaby for $19m. There is speculation the museums are building a major collection ahead of the World Cup in 2022.
Experts were surprised at the size of the Gauguin sale. Philip Hoffman, chief executive of the Fine Art Fund Group, said: "It is an amazing picture but $300m seems a huge amount of money. But in the Impressionist market a few 'megapictures' will always fetch over $100m."
He said there were about 20 people who would compete for art over $150m from around the world, but added wealthy individuals were using art as an investment. "We're seeing a huge amount of build-up of private wealth, and we're seeing those people allocate funds disproportionately to art collections," he said.
"It has become increasingly popular; it's the ultimate status symbol to be surrounded by $500m or $1bn worth of art which no one else can have. People see art as a fantastic long-term store of wealth. People think if they buy the best you'll never lose money and in times of crisis you will get it back, whereas holding the yen or euro could be a disaster."
Rudolf Staechelin, who manages the Staechelin Family Trust that owned the Gauguin, confirmed the sale but did not reveal the price or buyer.
Join our commenting forum
Join thought-provoking conversations, follow other Independent readers and see their replies