Laughing all the way to the Banksy
Simon Usborne
Thursday 07 June 2012 10:00 Comments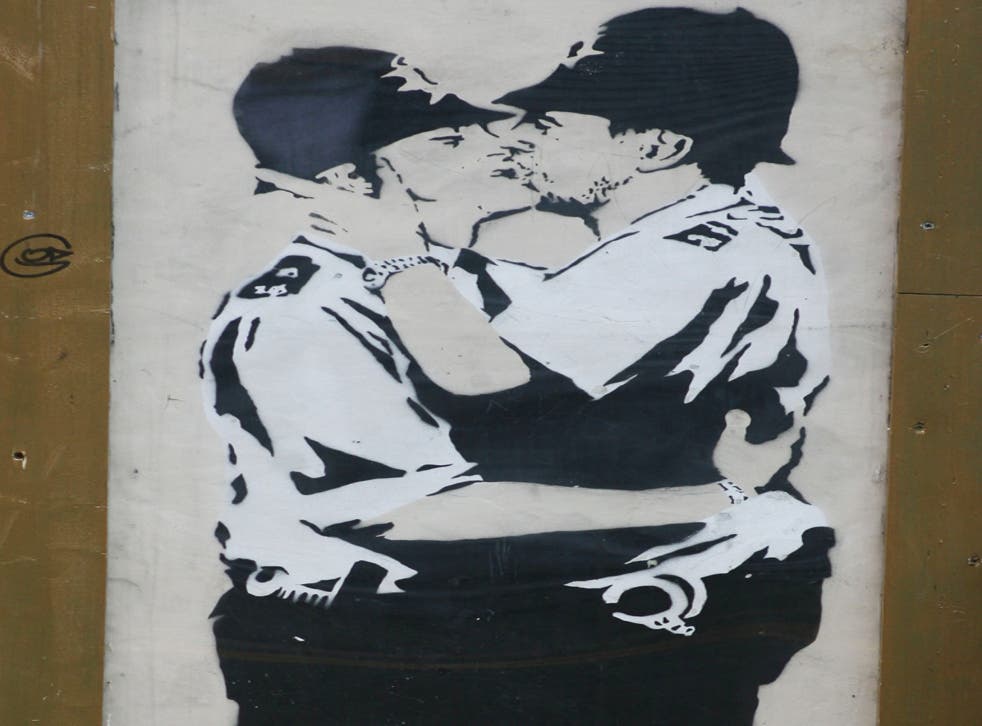 Banksy, the guerrilla graffiti artist described as Britain's unlikeliest national treasure once said it was impossible to "make art about world poverty and then trouser all the cash". He added: "That's an irony too far, even for me."
But it's an irony apparently lost on those who have trousered cash in the micro-industry that now encircles the Bristol artist. The latest: Nick Stern, a British photographer who has recreated Banksy works using people in costume. His images depict, for example, the kissing policemen and the rioter hurling flowers in place of a Molotov cocktail.
"Much of art is a recreation or interpretation of real life, but this is the other way round," Stern says. "I wanted real life to recreate art."
The images are unlikely to make the photographer rich but others have profited handsomely from Banksy, whose latest confirmed work, in north London, showed an Asian boy stitching a line of Jubilee bunting.
Banksy is credited by some with kickstarting the market for urban art, allowing others to make fortunes in his slipstream. At a celeb-filled charity auction at Sotheby's in New York in 2008, a work donated by Banksy sold for almost $2m (£1.3m).
Will Ellsworth-Jones, a British writer, recounts the sale in his book, Banksy: The Man Behind the Wall, one of many to be sold in the artist's name.
Meanwhile, property owners who wake up to find their wall adorned with a Banksy are inclined to rip it out and sell the works, which typically end up in the hands of the collectors Banksy has said he abhors.
When, in 2007, the artist began selling prints of his work, Moron, a takedown of the art industry, one blogger commented: "Banksy makes a crap picture about how people pay a lot of money for crap pictures, which someone then ends up paying a lot of money for. A portion of irony eating itself, anyone?"
Register for free to continue reading
Registration is a free and easy way to support our truly independent journalism
By registering, you will also enjoy limited access to Premium articles, exclusive newsletters, commenting, and virtual events with our leading journalists
Already have an account? sign in
Join our new commenting forum
Join thought-provoking conversations, follow other Independent readers and see their replies