Lucian Freud's 'Fat Sue' sells for £35m at Christie's auction, setting record for the artist
The sale follows a week of record breaking sales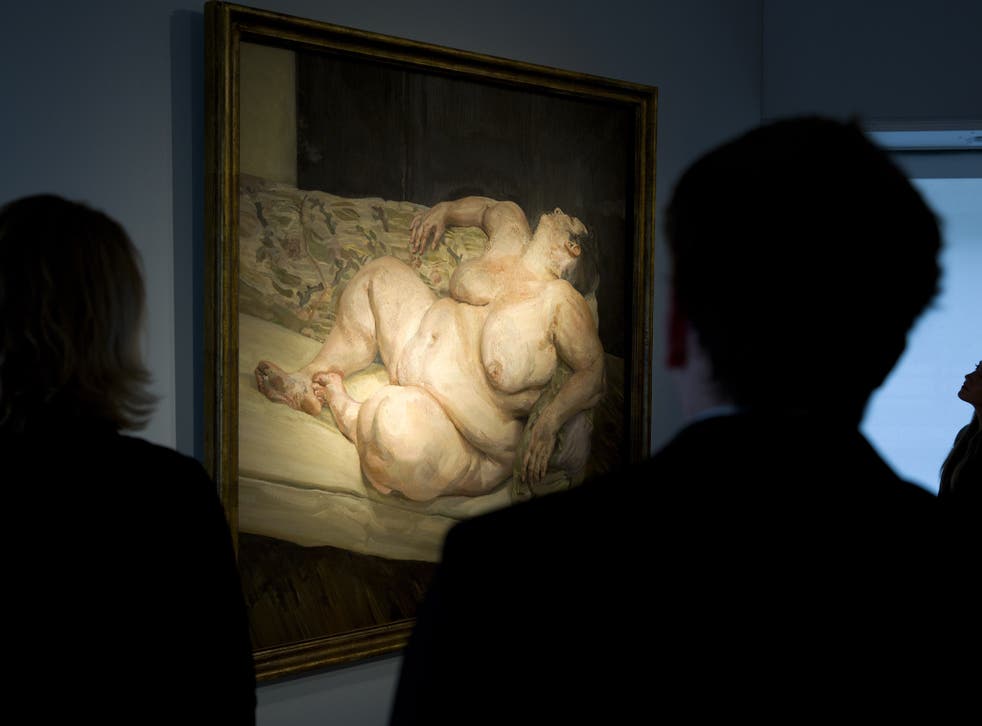 In a week made up of record breaking sales - including Picasso's Les femmes d'Alger (Version O) selling for $179 million - it comes as no surprise that Benefits Supervisor Resting by Lucian Freud has set a new record for the late British artist.
His work, a life-sized nude of benefits supervisor Sue Tilley nicknamed 'Fat Sue', sold for £35.6 million ($56.2 million) at a Christie's auction in Manhattan, the most one of his paintings has gone for to date.
Freud's 1994 painting depicts a 280-pound Tilley reclining naked on a sofa and is one of four oil-on-canvas works to feature her.
The piece, which exceeded its high estimate of £32 million, was sold to London art dealer Pilar Ordovas on behalf of an unknown buyer.
Freud passed away at the age of 88 in 2011 and was regarded by many as one of Britain's best artists. Tilley has gone on to launch her own artistic career after being made redundant.
The painting was sold as part of Christie's Post-War and Contemporary Art sale, and made up part of the $1 billion week the auction house had.
Never before have such huge sums of money been spent at auction on art, perhaps a sign of the times considering income inequality is widening and food banks are busier than ever.
Register for free to continue reading
Registration is a free and easy way to support our truly independent journalism
By registering, you will also enjoy limited access to Premium articles, exclusive newsletters, commenting, and virtual events with our leading journalists
Already have an account? sign in
Register for free to continue reading
Registration is a free and easy way to support our truly independent journalism
By registering, you will also enjoy limited access to Premium articles, exclusive newsletters, commenting, and virtual events with our leading journalists
Already have an account? sign in
Join our new commenting forum
Join thought-provoking conversations, follow other Independent readers and see their replies