Museums and galleries across UK planning to charge entry fees amid funding cuts
There are 700 local authority-funded museums in Britain, and only a "very small proportion" currently charge for entry
Nick Clark
Friday 24 July 2015 11:33 Comments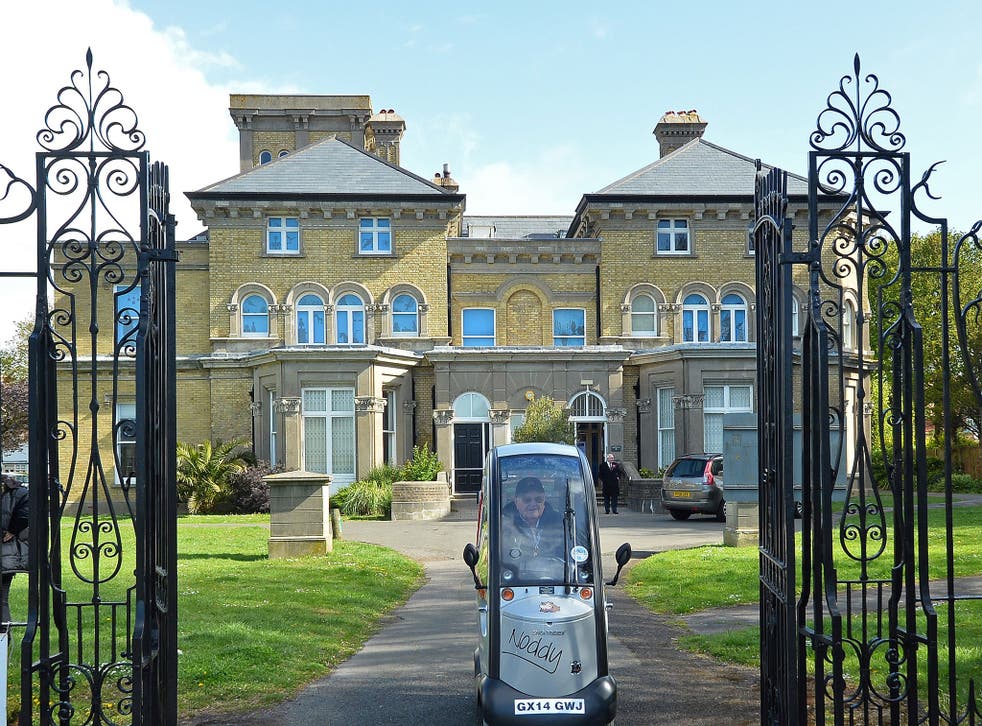 Free council-backed museums and galleries across Britain are quietly drawing up plans to charge entry fees as they struggle to cope with funding cuts.
A handful which were previously free to enter – including York Art Gallery and the Brighton Museum and Art Gallery – have already decided to introduce charges.
The Museums Association believes that many other regional galleries are considering following suit.
Alistair Brown, policy officer at the association, said: "Given austerity and the massive funding cuts, York's decision will most likely not be a one off. We are keenly aware of these discussions going on behind closed doors."
There are 700 local authority-funded museums in Britain, and only a "very small proportion" currently charge for entry. Earlier this week, Chancellor George Osborne ordered Whitehall departments to cut their budgets by 40 per cent. This will hit the local authorities and the Department for Culture, Media and Sport putting further pressure on arts institutions that receive public funding and have already taken huge cuts since 2010.
Many museums are experimenting with charging "as a last ditch measure," Mr Brown added. "Some will find it does not work well and museums may have to reduce their opening hours further and others will potentially close."
He continued: "It will work in places like York and Brighton because they are tourist hotspots, but in the vast majority museums tend to serve a local community and it's important they are open, and accessible and free."
York Art Gallery is to reopen at the start of next month after an £8m overhaul and will introduce a £7.50 admission fee. This comes after the local council subsidy for the York Museums Trust, which runs the site, was cut from £1.5m three years ago to £600,000 in 2015.
Janet Barnes, chief executive of the trust, said: "Charging was the only way forward for us. More and more, institutions that never thought of charging will have to. It's a no brainer. If people want these institutions to continue they will have to pay, many haven't really grasped that. Either you support them and want them, or you don't."
Ms Barnes conceded that the reaction from the public had been mixed but added: "Well, you tell me how we can fill this funding gap? I don't think they've quite understood what is happening."
In March, the Brighton and Hove Council voted in favour of introducing entry charges to the Brighton Museum and Art Gallery for non-residents from May, the first time it had charged an entrance fee since opening in 1861.
They hope the move, to charge £5 per adult and £2.80 per child will generate £200,000 a year as residents make up just a quarter of visitors. The museums are looking to offset a drop in funding from £1.9m in 2012 to £1m in 2017.
Janita Bagshawe, director of Royal Pavilion & Museums, said: "It's a difficult decision for many. I think we are looking at everything we can do to plug the public funding gap. It is tough for everyone."
One cautionary tale for those considering charging is Poole Museum. Visitor numbers dropped 75 per cent after it scrapped free entry. Reversing that decision saw the "secondary spend" on items such as in the café and gift shop rise beyond ticket sales, according ot Michael Spender, the borough of Poole's museum and arts manager.
Free admission was introduced by the Labour Government in 2001 for national museums in England, Scotland and Wales that had previously charged. These were funded directly by the Government, while local council policy on free entry was "more patchwork" according to the Museums Association.
Register for free to continue reading
Registration is a free and easy way to support our truly independent journalism
By registering, you will also enjoy limited access to Premium articles, exclusive newsletters, commenting, and virtual events with our leading journalists
Already have an account? sign in
Join our new commenting forum
Join thought-provoking conversations, follow other Independent readers and see their replies