National Portrait Gallery unveils earliest known portrait of a guinea pig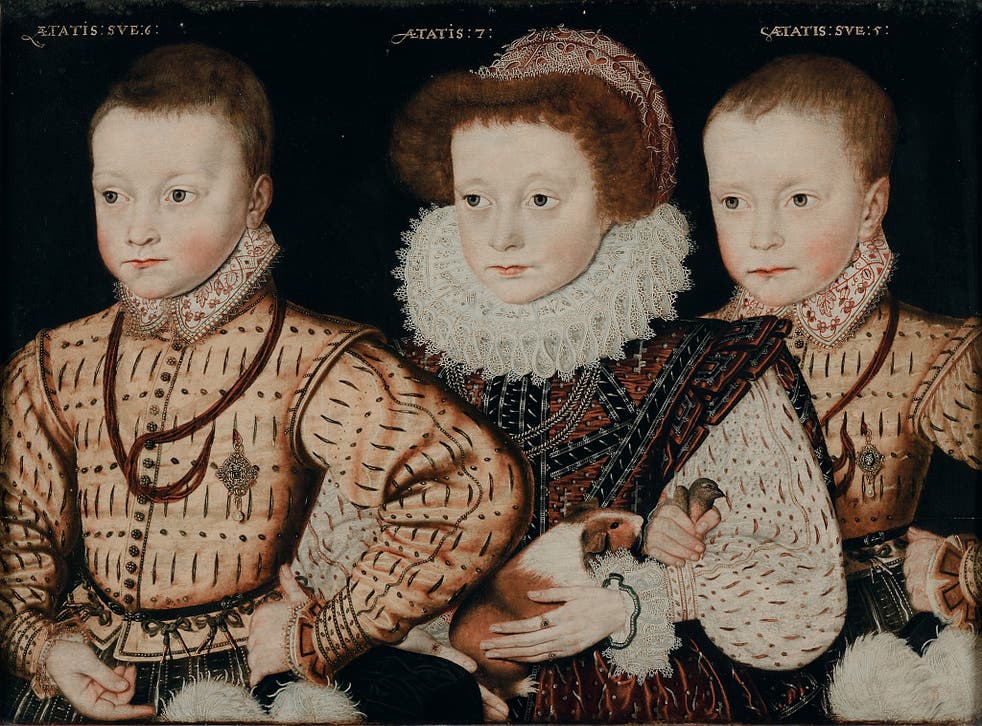 What is believed to be the earliest known portrait of a pet guinea pig has been uncovered by the National Portrait Gallery.
The painting, dated circa 1580, is by an unknown Anglo-Netherlandish artist and depicts three Elizabethan children, two boys and a girl.
The little girl at the centre of the group is cradling a brown and white guinea pig. The NPG claims it is "possibly the earliest known depiction of the animal in a portrait".
The smallest boy in the picture holds a bird, possibly a finch, which was a particularly popular pet for children at the time.
The sitters are thought to belong to a wealthy family as they are expensively and fashionably dressed. The painting technique suggests it is an artist from England or the Netherlands.
Portraits of children were popular among the nobility and gentry in the sixteenth century across Europe, enabling families to document lineage and fertility, and to capture individual likeness, at a time when child mortality was high.
The guinea pig is among "the more exotic animals" featured in the NPG's upcoming exhibition, Elizabeth I and Her People. Others include an elephant on a crest, a falcon, a ring decorated with a tiny depiction of a grasshopper and an intricate purse made in the shape of a frog.
William Cecil, Lord Burghley, is shown riding a mule and the Queen herself is depicted with an ermine and, in the recently discovered Isaac Oliver postcard-sized portrait Elizabeth I and the Three Goddesses, with a peacock.
Join our new commenting forum
Join thought-provoking conversations, follow other Independent readers and see their replies