Observations: Chess is the name of the game in a new London show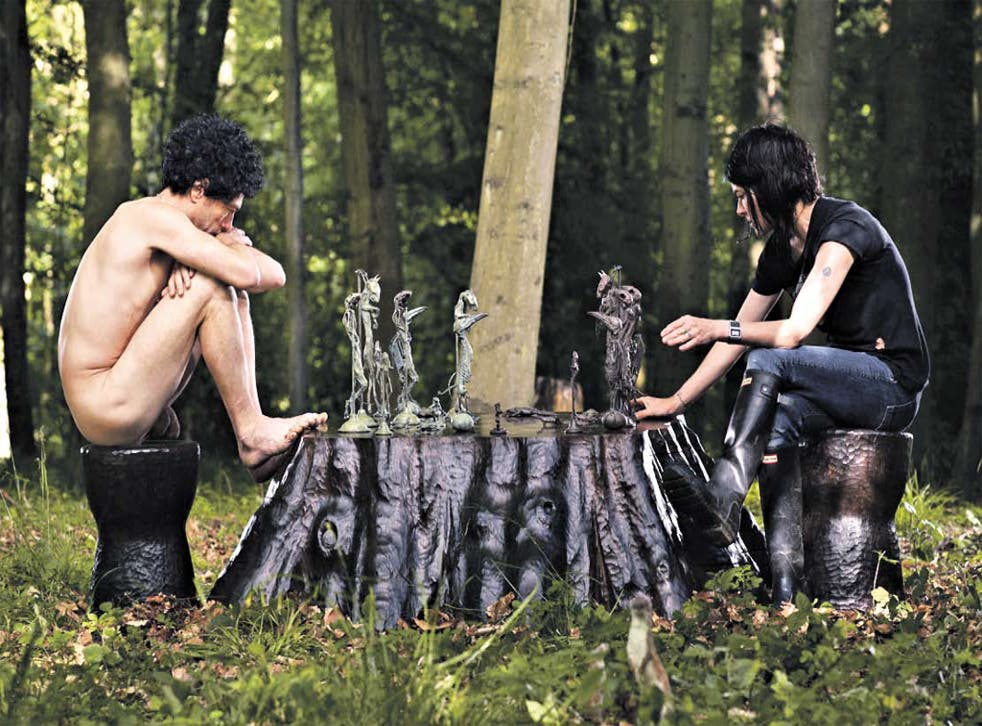 Chess has featured, famously, in the work of artists for centuries.
In 1923, Marcel Duchamp returned to Paris from the United States and all but abandoned his art practice in favour of chess. Now, an exhibition at the Saatchi Gallery in London is set to bring together chess sets designed by some of the world's most celebrated contemporary artists. Among those involved are the Chapman brothers, Tracey Emin, Yayoi Kusama, Maurizio Cattelan and Gavin Turk.
Damien Hirst's set is composed, naturally, of pill bottles and other medical paraphernalia. Rachel Whiteread's "Modern Chess Set" comprises a board made from squares of kitsch carpet, and dollhouse pieces: miniature items of furniture or household appliances. American artist Paul McCarthyused objects from his kitchen – a coffee grinder, a ketchup bottle – to create his set.
The exhibition also includes a brand new commission by British duo Tim Noble and Sue Webster. Noble and Webster's woodland chess set (above) is hand-carved from a tree stump, with bronze pieces based on their collection of mummified animals. (The kings and queens are squirrels; the pawns, frogs.)
Though this will be the first time all 16 sets are displayed together, The Art of Chess first opened at Somerset House in 2003, and has since been to the US, Russia, Australia Iceland and beyound, accumulating new sets along the way.
The Art of Chess, Saatchi Gallery, London SW3 (saatchi-gallery.co.uk) 8 September to 3 October
Join our new commenting forum
Join thought-provoking conversations, follow other Independent readers and see their replies