Coronavirus: Royal Opera House to sell David Hockney portrait to help raise funds
Work is expected to fetch between £11m and £18m to help support the struggling arts venue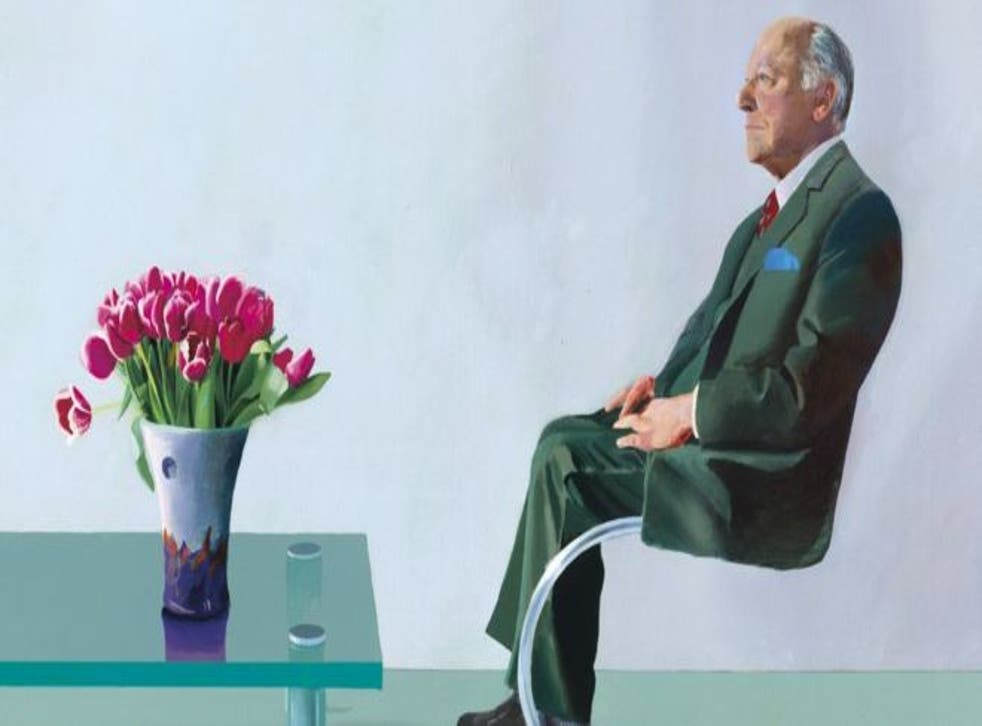 The Royal Opera House is planning to sell a David Hockney portrait of its former chief, Sir David Webster, in a desperate bid to raise money amid the coronavirus pandemic. 
The painting of Sir David, who ran the opera house from 1945 to 1970, was commissioned for the Covent Garden building in London during the Seventies.
The Observer reports that the work will be auctioned at Christie's this month, and is expected to fetch between £11m and £18m.
"This was a really tough call," said the ROH's chief executive, Alex Beard.
"But we have to face the situation we are in and if we can remain viable and get through this, then we can get back to employing people in the future."
He continued: "We are the biggest arts employer in the country and we knew we had to look at any assets we had. And there is only really one of any note that stands out and that is this portrait."
The Royal Opera House's decision comes after reports emerged that the Royal Academy was considering selling a Michelangelo sculpture worth an estimated £100m.
The 515-year-old sculpture, known as the Taddei Tondo, was given to the gallery in 1929. When artist John Constable first saw it, he called it "one of the most beautiful works of art in existence".
However, a spokeswoman for the RA said the institution "has no intention of selling any works in its collection".
"We have the privilege and responsibility of being custodians of extraordinary works of art. "It is our duty to look after our permanent collection, for current and future generations to enjoy," she said.
Join our new commenting forum
Join thought-provoking conversations, follow other Independent readers and see their replies