The Independent's journalism is supported by our readers. When you purchase through links on our site, we may earn commission.
Lost Rubens portrait of one of the 'most famous gay men in history' rediscovered in Glasgow
Painting was originally believed to be a copy of the original
Roisin O'Connor
Monday 25 September 2017 09:42 Comments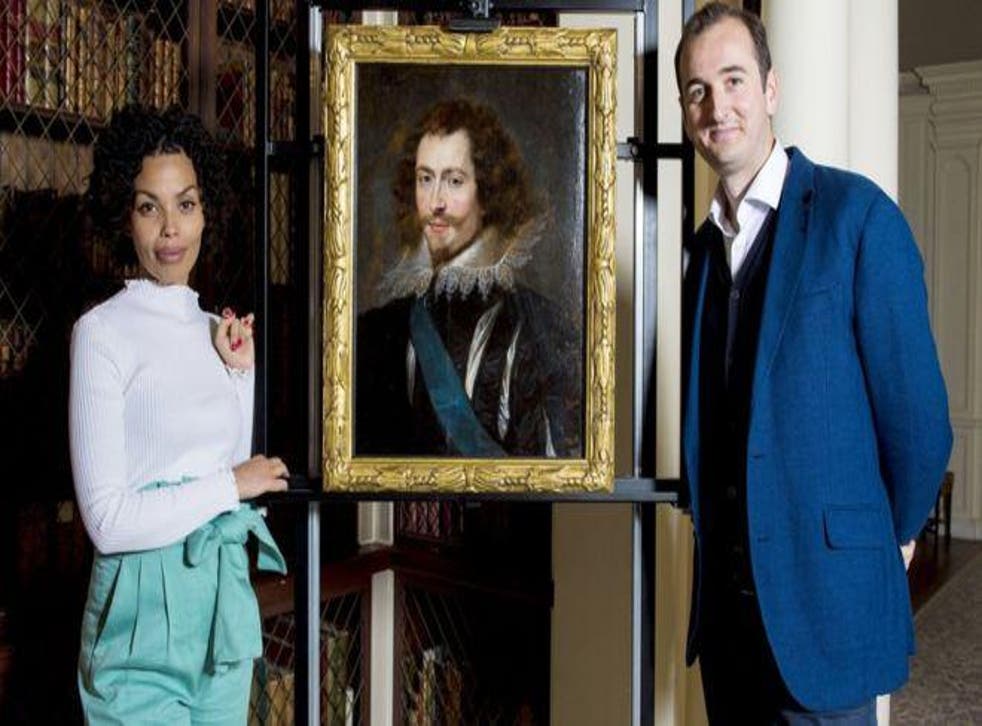 A previously-lost portrait of one of the "most famous gay men in history" by Peter Paul Rubens has been re-discovered in Glasgow.
The portrait of George Villiers, first Duke of Buckingham - thought to have been the lover of James I - was found hanging in a National Trust for Scotland property,
It was believed to be a copy of the lost original, which was missing for almost 400 years, but an expert now thinks it's the real deal after spotting it in the gallery of Pollok House.
Dr Bendor Grosvenor saw the painting when it was featured in an episode of BBC Four's Britain's Lost Masterpieces, which showed how layers of dirt and overpainting obscured Ruben's techniques.
The restored portrait was authenticated as a Rubens by Ben van Beneden, director of the Rubenshuis in Antwerp.
He said the painting by the influential Flemish painter was a "rare addition to Ruben's portrait oeuvre, showing how he approached the genre".
Dr Grosvenor said: "The chance to discover a portrait of such a pivotal figure in British history by one of the greatest artists who ever lived has been thrillingly exciting.
The portrait of the duke, dressed in a doublet with an elaborate lace collar and sash, dates from around 1625.
George Villiers was a controversial figure who rose from minor nobility to become one of the favourites of James I (James VI in Scotland).
Many experts claim they were lovers, while others believe they enjoyed a close platonic friendship.
He was assassinated in 1628 aged 35 - three years after James I died.
The painting has undergone conservation work by restorter Simon Gillespie to return it to its original splendour.
It will be displayed at Kelvingrove Art Gallery and Museum in Glasgow on Thursday 28 September, and feature in the first programme of the new series of Britain's Lost Masterpieces, which airs at 9pm on BBC Four on 27 September.
Follow Independent Culture on Facebook for the latest news, features and video
Register for free to continue reading
Registration is a free and easy way to support our truly independent journalism
By registering, you will also enjoy limited access to Premium articles, exclusive newsletters, commenting, and virtual events with our leading journalists
Already have an account? sign in
Join our new commenting forum
Join thought-provoking conversations, follow other Independent readers and see their replies