Small is beautiful in this age of austerity
The director of the National Gallery tells Arifa Akbar why blockbuster exhibitions are a thing of the past
Tuesday 30 December 2008 01:00 GMT
Comments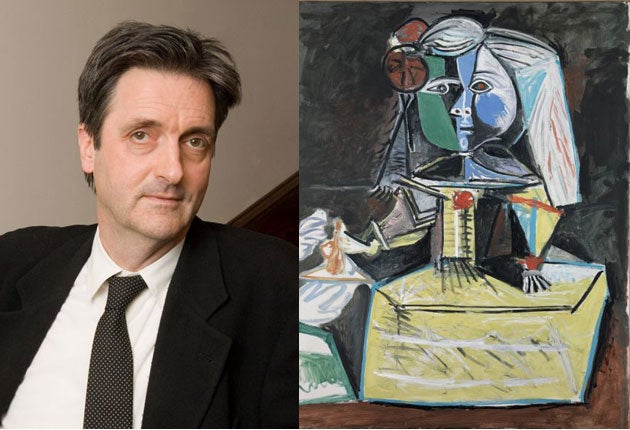 For the past decade, the nation's biggest museums have relied on blockbuster exhibitions featuring numerous well-loved masterpieces to attract visitors.
But now a leading director is urging galleries to rethink the way in which major shows are staged by offering up a single work of art rather than the usual rooms crammed full of gilt-framed Monets, Turners and Caravaggios.
Dr Nicholas Penny, the director of the National Gallery in London, who has previously criticised the growth of blockbuster exhibitions that offer up major artists, is advocating recession austerity for 2009 with exhibitions consisting of a single work of art.
Entrance prices should fall to as low as £1, he argues. "I think there are a great many works of art that could benefit from isolation," he said, adding that in some cases numerous images shown together, such as in some exhibitions that focused on religious works, could be off-putting.
"There's something comical about having a line-up of the Virgin and Child. It's not a beauty competition. These religious works of art would gain from being shown in isolation, because it re-emphasises their sacred purpose," he said.
This policy could also be a way to bypass the gloom of recession, he said, which will bring with it a reduced ability for gallery directors to buy new works or take out expensive loans from abroad with which to fund shows.
"We have to find new ways of staging exhibitions, especially in this present economic climate, with rising transport and insurance costs in loaning works of art.
"There is increasing competition for the number of exhibitions and the opportunity to have them. I would like to stage one- or two-picture exhibitions in the future, although that is not want I would want to do exclusively."
Visitors, he added, might better appreciate a work of art if it was hung in this singular way.
One example was the special exhibition currently at the gallery that consisted of two works by Titian.
The pieces have been brought down to London from the National Galleries of Scotland as part of a £50m fundraising campaign.
The show, Dr Nicholas said, had not only attracted extraordinary crowds, but public attendance had lasted longer, with visitors standing in front of the paintings for considerable lengths of time, sketching the works or debating their merits.
"It has been one of the most successful things this year. It was a 'two- picture exhibition', just two works in one room, and it was a major event which drew incredible numbers of people.
"It is about learning to look at one picture and that is what people did, they stood for a long time and looked, puzzled over it, drew it, argued about it. Even if we don't acquire the painting – which we are on the brink of doing – we can say that the exhibition has been the most tremendous success."
Dr Nicholas hopes to stage some 19th-century British painting exhibitions consisting of one or two major pieces of work from that era, which he feels was "greatly under-represented" at the gallery.
Major pieces by painters including David Wilkie and William Mulready would be exhibited in isolation.
"It would focus on an original type of landscape that came out of 19th-century painting," he said.
The solo picture shows would be less expensive than usual exhibitions, costing visitors as little as £1 per visit.
Next year, a single, large-scale installation by Kienholz, Hoerengracht, will go on show alongside an exhibition of religious sculptures from Spain, called The Sacred Made Real, which Dr Nicholas said would be "sparsely displayed", as well as works by Picasso in February.
Dr Sir Nicholas said one of the most successful episodes in the history of the gallery had been its "single-picture" shows during and after the Second World War.
"The smaller pictures were coming back from storage to the National and people had been starved of paintings. Only one masterpiece would come back at a time and be shown. This was the most famous episode for the gallery."
Blockbusters: When size was everything
*From Russia: French and Russian Paintings 1870-1925
Royal Academy, 2008
Some 400,000 visitors enjoyed a fabulous collection of 120 mostly pre-revolutionary works.
*The First Emperor: China's Terracotta Army
British Museum, 2007
It featured the largest consignment of China's precious terracotta figures ever to leave the country – a dozen warriors plus musicians, acrobats and court officials. Nearly 100,000 tickets were sold before the exhibition had opened.
*Mario Testino: Portraits
National Portrait Gallery, 2002
A display including the last official photographs of the Princess of Wales drew in people who would not normally visit an art gallery.
*Monet in the 20th Century
Royal Academy, 1999
Costing £1.8m and accompanied by massive hype, it drew in 800,000, beating the record set by the previous Monet exhibition in 1990.
*Treasures of Tutankhamun
British Museum, 1972
The most popular exhibition ever held in a British museum, it featured a wealth of artefacts from the tomb of the former boy king andattracted 1.7 million visitors.
Join our commenting forum
Join thought-provoking conversations, follow other Independent readers and see their replies