Stolen Ai Weiwei seeds sprout new exhibition; Run For Your Wife hobbles along
Alice Jones' Arts Diary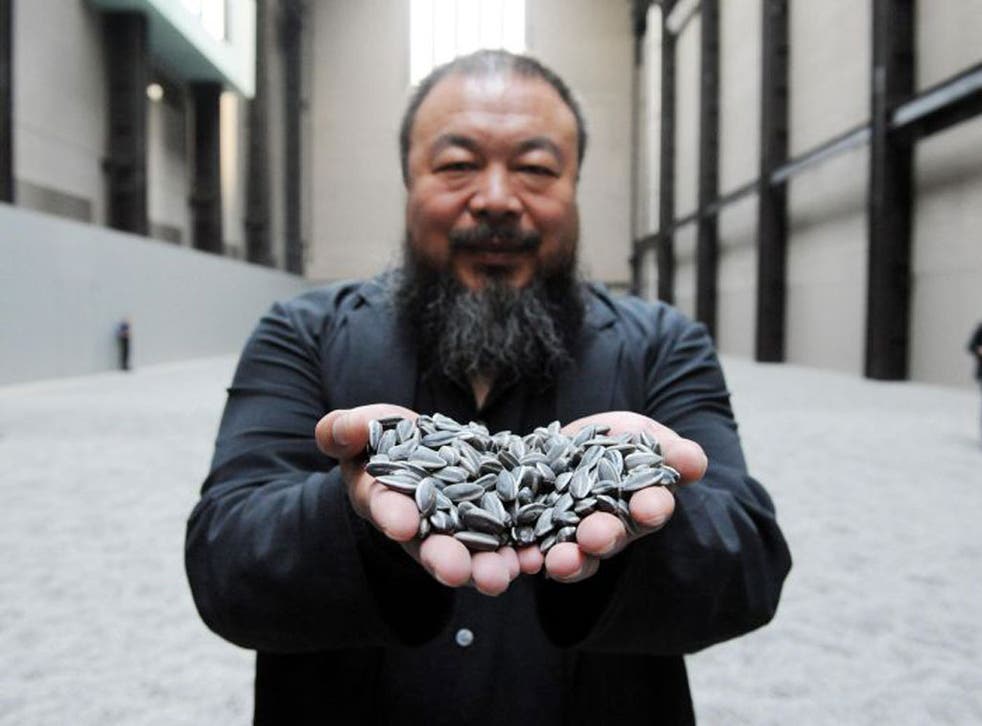 From tiny seeds great shows grow. Or that's what Day + Gluckman are hoping. The curators are asking anyone who pocketed one of the millions of porcelain sunflower seeds that made up Ai Weiwei's monumental artwork at Tate Modern in 2010 to give something back and lend their souvenirs to a new show.
Couriers of Taste will open at Danson House in Bexleyheath in April and, with a little help from Ai's light-fingered international fans, aims to explore themes of "international trade, cross-cultural influences and authorship". Those with a stolen seed (and a guilty conscience to assuage) should email seeds@dansonhouse.org.uk by 8 March. The curators promise to keep seeds separate and return them to their "owners" in October. No questions asked.
Not running but hobbling
Run for Your Wife which took just £602 when it opened last week has had a unexpected boost –from pensioners. Danny Dyer and Sarah Harding may seem unlikely lures for the grey pound but Odeon's series of Senior Screen morning showings has boosted the film to takings of £13,052 this week. Clearly, some people enjoy feeling that the last 30 years never happened.
Also in the Arts Diary
Let the Right One Into the Dundee Rep theatre
The cover art for David Bowie's The Next Day uses a font of wisdom
Register for free to continue reading
Registration is a free and easy way to support our truly independent journalism
By registering, you will also enjoy limited access to Premium articles, exclusive newsletters, commenting, and virtual events with our leading journalists
Already have an account? sign in
Register for free to continue reading
Registration is a free and easy way to support our truly independent journalism
By registering, you will also enjoy limited access to Premium articles, exclusive newsletters, commenting, and virtual events with our leading journalists
Already have an account? sign in
Join our new commenting forum
Join thought-provoking conversations, follow other Independent readers and see their replies