This artist draws on the sky between buildings
The expanse of the sky becomes a claustrophobic nook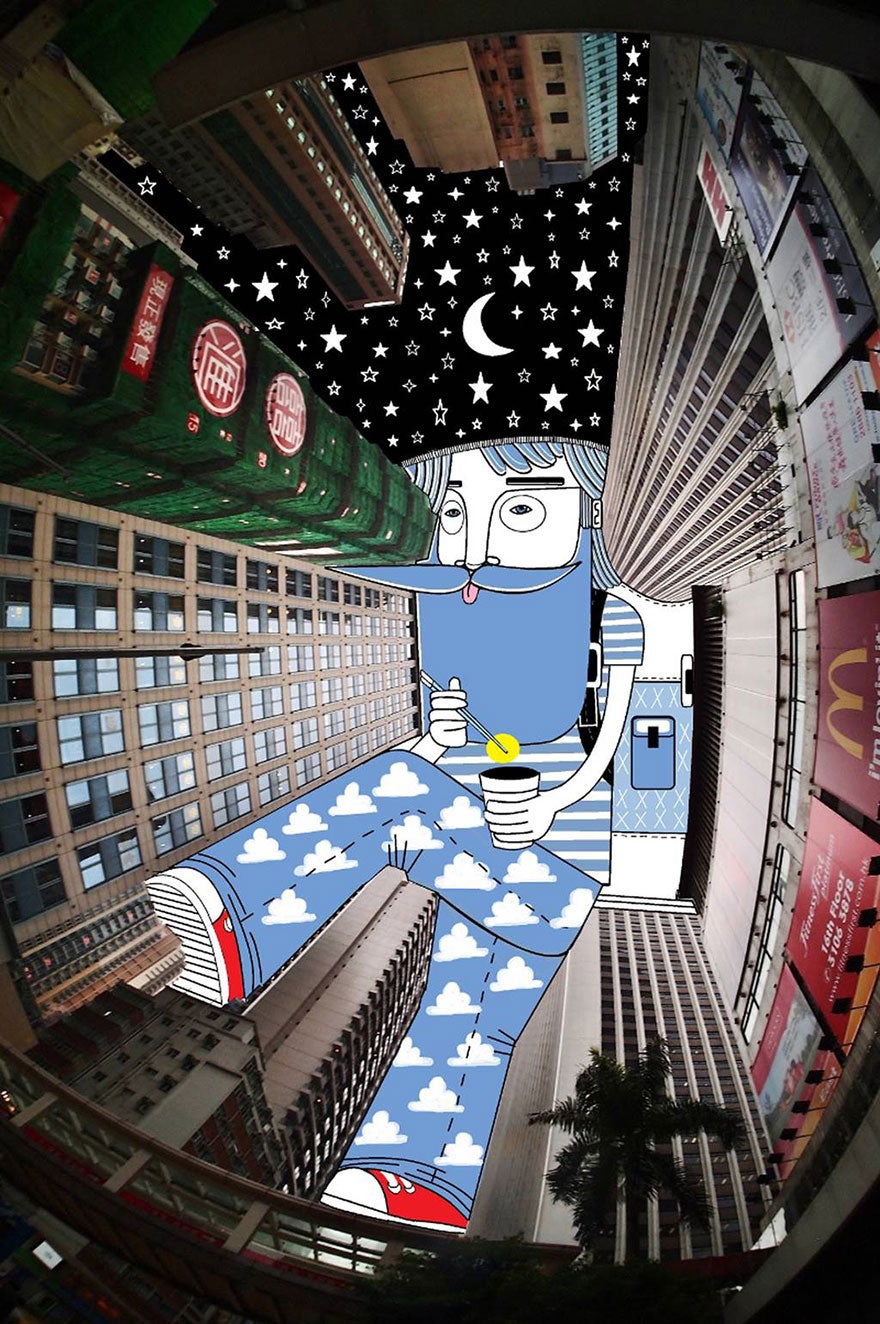 Most see the gaps of sky between tall buildings as escape, but for French artist Thomas Lamadieu (aka Roots) they are canvases for mind-melting illustrations.
His SkyArt work is claughtophobic, making the viewer feel boxed in by the urban, but playful at the same time.
He started off by squeezing bearded cartoon characters into the gaps…
But then started to think about the recesses above the buildings in a more abstract way…
Lately, he's been moving away from a cartoon style and experimenting with line drawings and shades...
A member of a group of artists called ACA, Lamadieu participated in several collective projects during the Avignon Theatre Festival since 2012, and is gaining more and more interest on his Facebook page where he frequently posts new illustrations.
"The bearded man in my images stands for the sky itself, the big man in the sky, but it's not meant to be religious in any way," Lamadieu said.
Despite the detail of some of his illustrations, he prefers to use the amateur artist's favourite Microsoft Paint.
"C'est old school, c'est cool," he said.
Skyscape drawings from across the world
Show all 12
Join our commenting forum
Join thought-provoking conversations, follow other Independent readers and see their replies