Tintin: 'Poignant' final image of Hergé's much-loved character goes on display in London
Somerset House is opening an exhibition about the intrepid reporter and his author and illustrator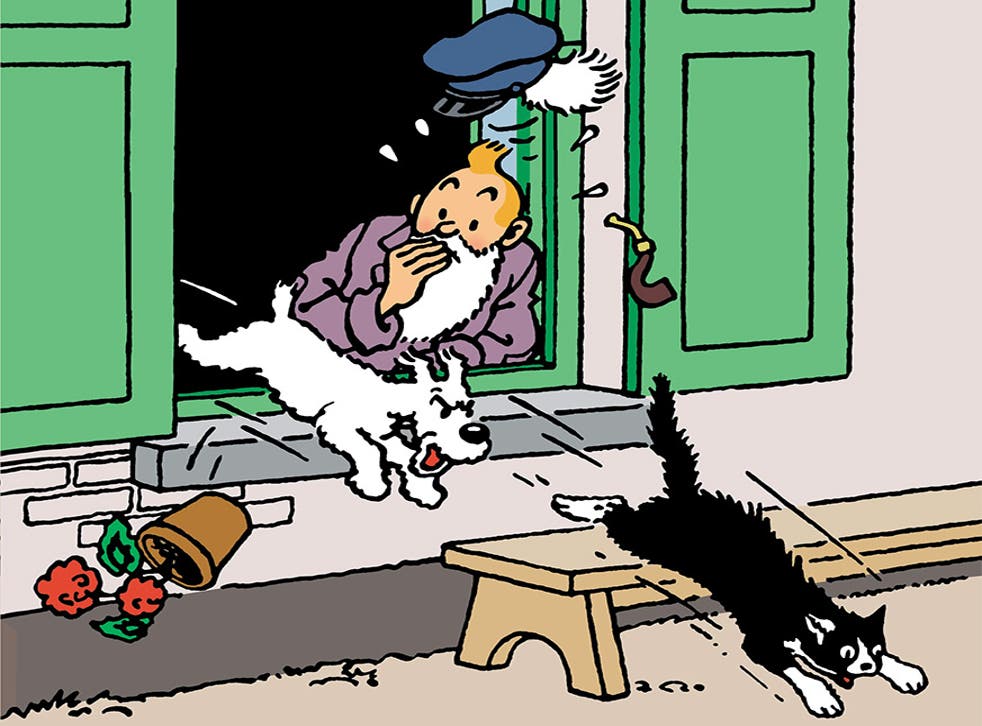 The final, "poignant" image of Tintin, drawn shortly before creator Hergé's death, is to go on display in London – with one expert speculating it may give a clue to the intrepid reporter's final fate.
Tomorrow Somerset House opens "Tintin: Hergé's Masterpiece", an exhibition about the much-loved character and his author and illustrator.
The show examines the evolution of Tintin, from his first appearance in the children's supplement of a Belgian newspaper – Le Petit Vingtième – in 1929, to a reproduction of the very last image Hergé drew, for the unfinished book Tintin and Alph-Art, before his death in 1983.
The image shows Tintin's adversary Endaddine Akass marching the hero off to be covered in liquid polyester.
Michael Farr, a "Tintin-ologist", said it was "a very poignant final sketch, where he shows Tintin about to be turned into a living statue. It may have been the end of Tintin, we don't know. Hergé died shortly after".
Join our new commenting forum
Join thought-provoking conversations, follow other Independent readers and see their replies