The real reason Van Gogh cut off his ear, according to an expert
Author Martin Bailey has uncovered new evidence that may finally provide motivation behind one of the art world's most infamous moments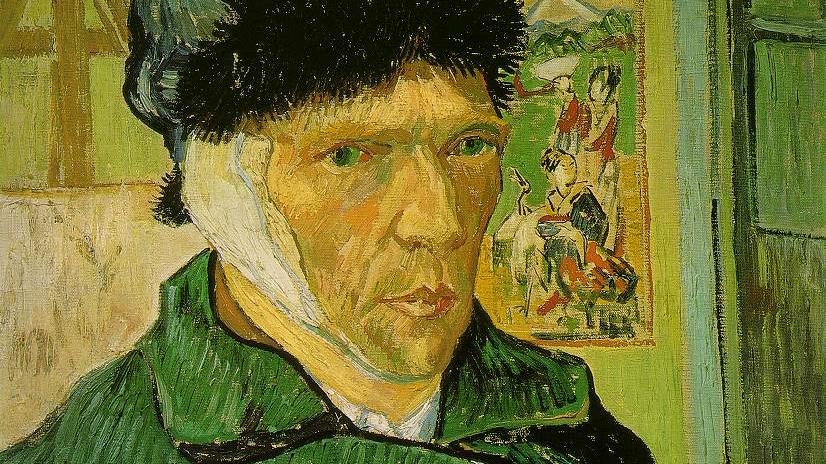 We all know the old tale - how it's come to mark the chasm of creative madness.
On 23 December, 1888 Vincent Van Gogh - following an argument with fellow lodger and artist Gaugin - retreated to his room, where he took a razor to his left ear; severing it, wrapping it in paper, and delivering it to a woman at a brothel both he and Gaugin used to frequent. He was found unconscious the next morning by a policeman and was taken to the hospital.
Van Gogh awoke with no recollection of what had happened; he was diagnosed with "acute mania with generalised delirium" and placed under hospital care in Arles, spending the following months in and out of hospital before voluntarily entering an asylum in Saint-Rémy-de-Provence. It is here he painted one of his most iconic works, 1889's The Starry Night.
The motivation for such an act of self-mutilation has evaded art historians for more than a century, though writer Martin Bailey claims to have finally found evidence as to his reasons (via The Guardian); stating that it was in fact inspired - not by his argument with Gaugin - but by the news that his brother Theo, who supported him closely both financially and emotionally, had become engaged.
Though it was previously thought he had only learnt of the impending marriage after his mutilation, Bailey's new book Studio of the South claims that Van Gogh actually learnt of it in a letter from Theo delivered on the very same day he cut his ear off; a note which enclosed 100 francs, and the news that a fortnight earlier Jo Bonger had agreed to marry him, having previously turned him down.
Bailey notes that Theo had already written to his mother asking for permission to marry and that Jo had written to her older brother, with his congratulatory telegram in response arriving on 23 December; Bailey, therefore, seems certain Theo would have written to Vincent at the same time, meaning the letter would also have arrived at the artist's house on the 23.
Bailey also provides evidence that Van Gogh's famous bed featured in the 1888 work The Bedroom, as well as marking the place he was found the next morning amongst blood-soaked sheets in the Yellow House in Arles, may have survived the passing decades; he now believes it could be housed somewhere in the small Dutch town of Boxmeer.
Studio of the South: Van Gogh in Provence is published by Frances Lincoln, out on 3 November.
Join our commenting forum
Join thought-provoking conversations, follow other Independent readers and see their replies