Art review: Open Heart Surgery, The Moving Museum, London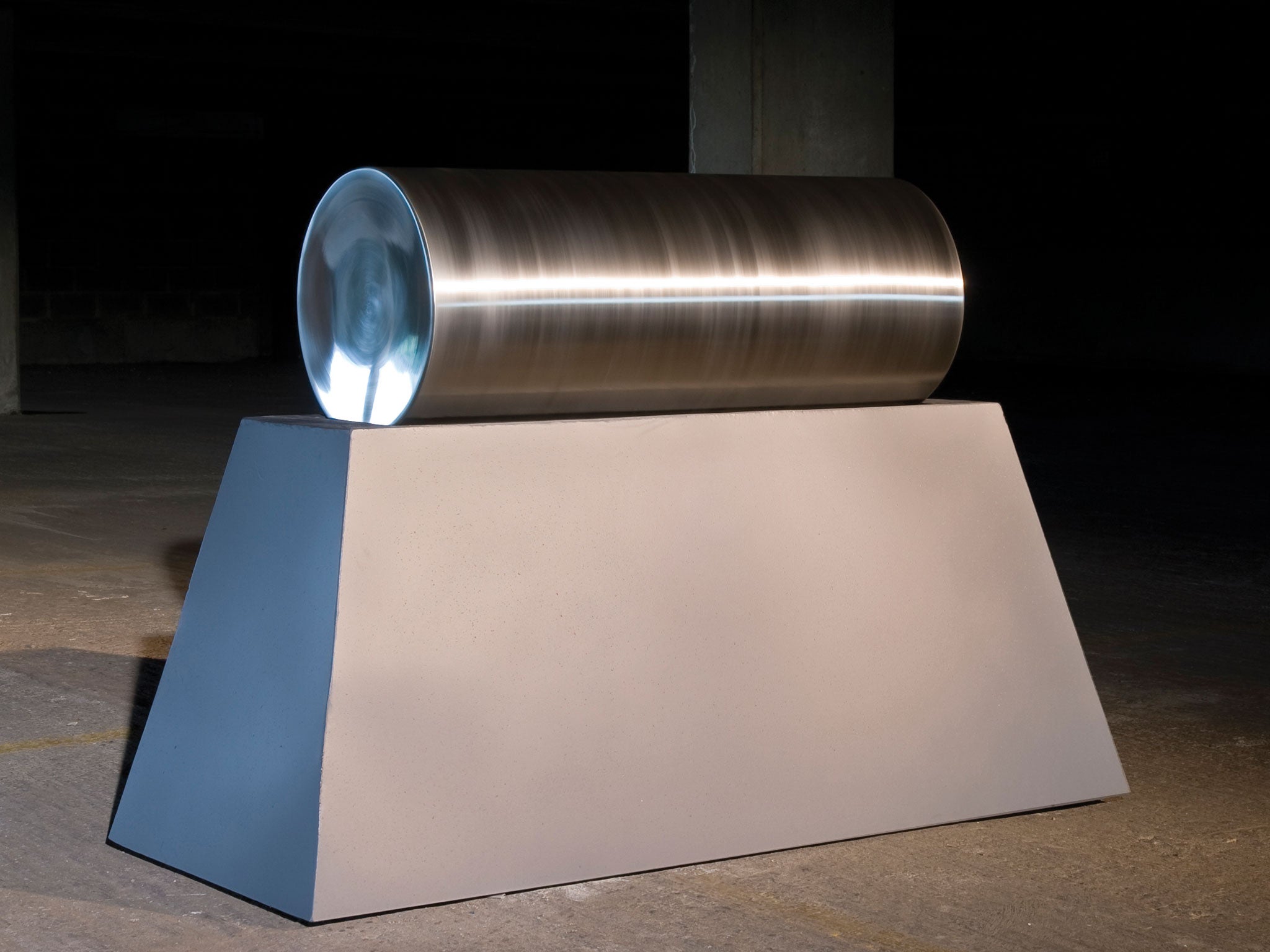 The title of this exhibition refers not to a theme of blood-thirsty conceptualism, but the intimate, delicate nature of the artworks included. Art is indeed a painful process, involving much inner probing.
Sadly many of the 31 artists of miscellaneous media appear to be in the process of working out their practises. There is a lot of bad painting and sculpture. However, the artists who really engage with the space stand out. There are three in particular: Hannah Perry, Matthew Smith, and Clunie Reid.
Once the offices of Deloitte, this disused building on The Strand is fantastic. The surgically bright lighting and glittering views of the Thames are complimented by ragged walls and disconnected plumbing; the place seems made to be abused in a good way by site-specific contemporary artworks. Most have been specially commissioned for this series of travelling exhibitions around the world.
Hannah Perry's video installation "While It Lasts" (2013) is by far the most successful. In a dark room off the main gallery, mirrored walls are suspended from the ceiling, obstructing the view of a large screen. Family videos are spliced with Lady Gaga and juddering abstraction.
Video montage is fashionable and can be awful; there is much scope for lazy YouTube streaming, which passes as art. But this is great. What makes it so great is the music: pounding dub-step that draws you in.
Two further works have been cleverly curated: they are positioned in the disused toilet block, separated by a wall. The first is an installation, "Glam Rock Bog" (2013) by Matthew Smith. The word Disco has been graffitied onto the wall in hot-pink, pointing the visitor towards a side-room trashed by what seems to be last night's party. There are fag butts on the floor, empty bottles along the window sill, a broken mirror. Smith is a bold man if he broke that mirror on purpose: tempting fate.
Next door, Clunie Reid has left a similar room empty. The mirror is not broken, but words are scrawled across it in black marker: "Slut Stripped Tongue Bare Even", which is also the name of the work. Standing in front of the mirror, the words are reflected across the image of the viewer, implicating him or her in whatever sordid drama has gone on here.
A narrative is suggested: first the party, surrounded by people; then the empty room, two people alone. What terrible thing occurred?
13 Oct - 13 Dec
Join our commenting forum
Join thought-provoking conversations, follow other Independent readers and see their replies