Alison Weir on Elizabeth of York – the Diana of the Tudor dynasty
Historian Alison Weir tells Joshua Neicho about her latest subject, the wife of Henry VII, mother of Henry VIII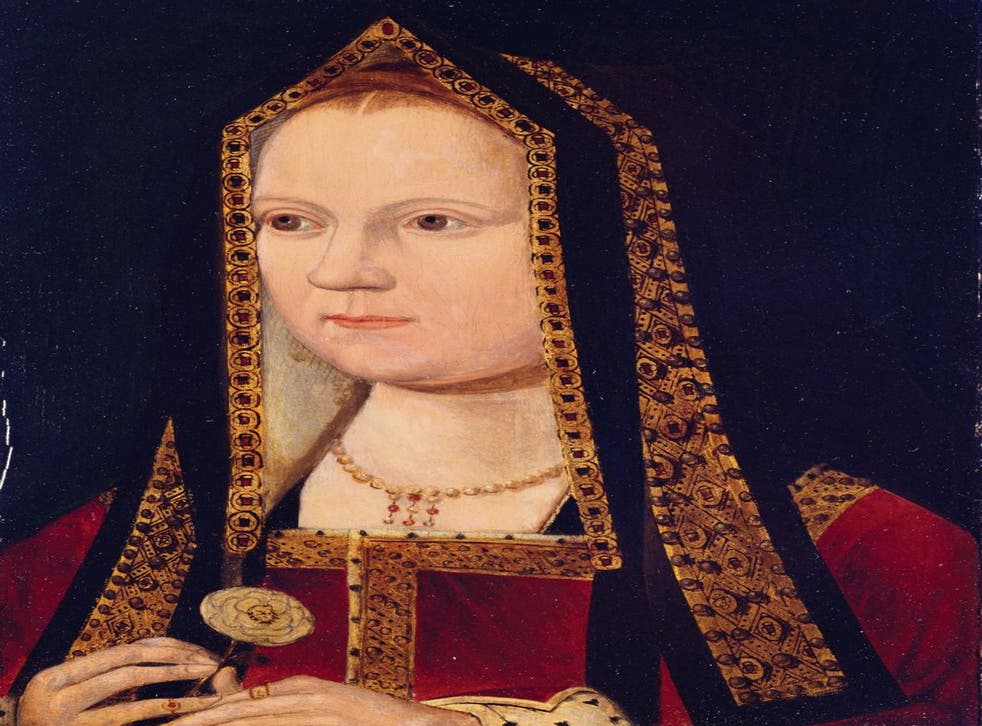 Alison Weir is buzzing with a new discovery. "It was one of my 'oh- my-god' moments – though it's been there for all to see since the 19th century, when the Privy Purse accounts were published," she says, animated. A five-day visit by Elizabeth of York, Henry VII's Queen, to the Tower of London in 1502 immediately preceded the arraignment and beheading of Sir James Tyrell, the suspected murderer of Elizabeth's brothers, the Princes in the Tower. While there, Elizabeth was in contact with the Abbess of the Minoresses – a cousin of Tyrell's, sheltering his sister and another cousin – sending a considerable sum, apparently in exchange for a gift of rosewater. Was the real purpose of her visit, Weir postulates, to extract a confession from Tyrell, or perhaps to meet him, at his request, as he would only willingly confess to her? "Elizabeth acted to the full within the traditional sphere as Queen – Henry encouraged that. But in the last year of her life, we have an insight [when considered with other evidence] that there was so much trust between them, Henry may have entrusted her with state secrets too."
Another key question of Elizabeth's character that Weir gets stuck into is how seriously her early overtures of marriage to her own uncle, Richard III, should be taken. A February 1485 letter from Elizabeth to John Howard, Duke of Norfolk, which has come down to us in fragmentary form due to a fire, appears to proclaim Elizabeth's commitment to Richard "in heart and in thoughts, in body and in all". Historians in the 19th century dismissed the letter as fake, thinking Elizabeth incapable of "sentiments so repulsive". Weir, while now discounting the possibility of a physical liaison between the King and his teenage niece, sees the letter as entirely plausible, the reference to a "body" a fulsome metaphor. Elizabeth wants this marriage "because it is the only way out of the situation she's in" – even after her family's release from sanctuary in Westminster Abbey, they remained subject to a ruthless usurper who, by statute, had declared Elizabeth and her siblings bastards. This shows, Weir argues, how far Elizabeth was ready to go to preserve her royal status but also, as Henry VII's court historian Bernard André put it, "a truly wonderful obedience" to her mother and "almost incredible … unbounded love" for her siblings – the bedrock of her adult devotedness.
Both incidents show off Weir's craft as a historian – careful interrogation of the sources matched with imaginative deductions of what characters might be doing. But they also show what territory we are in with this biography's subject – the crowning concerns are subtle questions of the exercise of power, the politics fundamentally domestic, even when it touches on foreign princesses. Large parts of the book aren't about Elizabeth, but background on the deeds of her gluttonous father, the mystery over the Princes in the Tower, and the desperado missions of the Yorkist pretenders. Was it an anti-climax, after writing so many books on strong, charismatic women – from John of Gaunt's wife Katherine Swynford to Anne Boleyn – to choose such a dutiful heroine?
Weir sees her as a historical challenge – from being a young woman "she's quite proactive, she loses her voice. She's achieved what she wanted to" – and turns the tables on modern feminist assumptions. To medieval commentators, it was not the likes of Henry VI's "great and strong-laboured" wife Margaret of Anjou who represented the ideal but "the Virgin Mary, as exemplified by her chastity and humility" – and despite seven children, Elizabeth came closer than any to her.
She was no Elizabeth I-style bluestocking but had plenty of other qualities. Weir believes the rather sickly contemporary praise for her virtue and ability was genuine because "it's unanimous". "She must have had influence" of a backroom kind, " because of the number of influential people seeking her patronage". And the fact that common people brought her presents shows she was " immensely popular – the Diana of her day"; much more so than the King, who alienated plenty through heavy taxes.
Did Weir consider a joint biography of Henry and Elizabeth? " That would be a very long book," she deadpans. There are numerous constraints on suitable subjects for a new work: "You try to think of a Tudor subject that hasn't been done." In principle, she'd jump at a non-British subject, such as Golden Age Spain, but she refuses to compromise on anything less than doing all her own research on original sources.
She has a circle of good historian friends with whom she discusses ideas, including Princess Margaret's biographer Christopher Warwick, Linda Porter, and Sarah Gristwood – particularly women, as "I think we've been engaged in retrieving women's histories from the doldrums". Her inspirations include the Forties historical novelist Norah Lofts, and Antonia Fraser – "I wanted to be her. I never thought I'd have a book like that published" (Elizabeth is her 20th).
She's closely engaged with her fan base, having done 600 events since she took up professional history writing two decades ago. She deplores the misogyny of TV history by which "no one cares what Simon Schama and David Starkey" look like, but when it comes to female talking heads it's all about attractive young women. Her unease extends to the way academic history is taught, fixated on what historians say about each other to the point where this takes over from the sources.
Michael Gove has not called her up to ask her advice on the history curriculum but, she says, they "would agree on a lot". She studied for a Post-Graduate Certificate in Education but, disillusioned with Sixties methods, became a civil servant. When her daughter's homework was marked down 25 years later, for failing to empathise with Francis Drake, her indignation was renewed. Her experience, of being hooked on history as a teenager, taught her about the power of a strong narrative, which she applied in the special school she ran for her son and other local children with learning difficulties. She's emphatic that the chronological sequence of British history should be taught ("it's so important, what has shaped us as a nation"). Alluding at this point to Tony Blair and his limited regard for the past brings forth a growl – " We've been conditioned to a PC way of thinking. History makes you see society in context, understand how rulers behave."
Weir has published a history book every two years since 1991. Next up might be a biography of Margaret Douglas, Countess of Lennox, Elizabeth of York's granddaughter, and mother of Lord Darnley. Her recent turn to historical fiction has required a new perspective but is underpinned by the same careful delineation between facts and speculation observed in her biographies. Elizabeth of York seems an unlikely romantic heroine for a future tale – but perhaps that is to underestimate the co-founder of the Tudor dynasty once again.
This article was amended on Monday November 18 to reflect the fact that Elizabeth and her family left sanctuary in 1484, before Elizabeth's February 1485 letter to John Howard, as explained in Chapters 4-5 of Elizabeth of York.
Join our new commenting forum
Join thought-provoking conversations, follow other Independent readers and see their replies