The emerging authors to look out for in 2018
Sarah Bradbury picks 10 new novelists set to tell a different story next year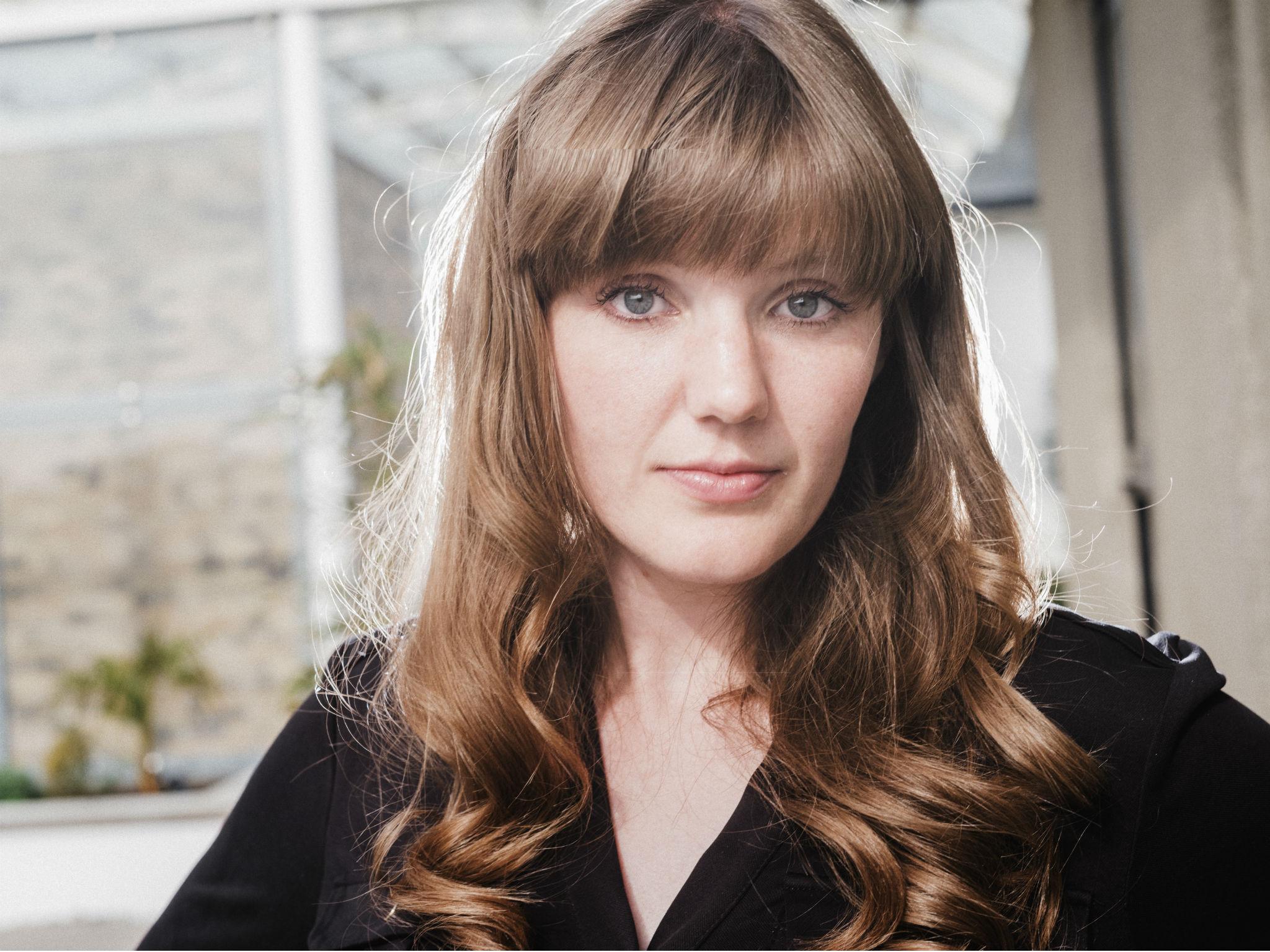 "Fiction reveals truth that reality obscures" said 19th century writer and philosopher Ralph Waldo Emerson. In a world of farcical politics and chronic social division filtered through "fake news" and caricatured by social media, fiction might just be medium we need to better understand our contemporary reality. Through fiction we can vicariously explore the depths of human experience, make sense of that which we cannot comprehend, breathe life into intangible concepts and foreign emotions, while imaginatively identifying with a character can help foster much-needed empathy. Particularly exciting – and important – can be the discovery of new writers telling unique stories from fresh perspectives.
From near-future dystopias where the average life expectancy is three hundred, to uncovered histories of South Korean sex slaves, these emerging novelists are set to tell a different story in 2018.
Leïla Slimani – Lullaby
Lullaby is a dark psychological thriller that opens with the murder of two young children by their nanny. Originally from Morocco, author Leïla Slimani, who was recently appointed Francophone affairs minister by French President Emmanuel Macron, studied in Paris and began working as a journalist for Jeune Afrique, a French-language weekly focusing on Africa.
She published her first novel Dans le jardin de l'ogre (In the Garden of the Ogre) in 2014, charting the life of a sex-addicted Parisian reporter, and became the first female author to win the Moroccan La Mamounia literary award. She also caused a stir with an essay on the hidden sex lives of Moroccan women, Sexe et mensonges (Sex and Lies). This second novel, originally titled "Chanson Douce", sold more than 100,000 copies in its first week alone in France and made Slimani the 12th woman (and first Moroccan woman) to win the country's most prestigious literary accolade, the Prix Goncourt in 2017.
At the awards press conference, Slimani said the idea came from her own experience of having a nanny: "They were both women we loved as mothers, and strangers. I was always touched by their difficult position, sometimes by the humiliations they might go through."
Dubbed the French Gone Girl, Slimani's novel grappling with topical taboos of the place of motherhood in contemporary society and child murder is likely to provoke.
The English translation of 'Lullaby' will be published by Faber on 11 January
Imogen Hermes Gowar – The Mermaid & Mrs Hancock
The Mermaid & Mrs Hancock is the debut novel from Imogen Hermes Gowar, charting the tale of a high-class Soho courtesan and a widowed merchant brought together in 1780s London by the arrival of a mermaid – inspired by a "real" one on display at the British Museum.
Originally a student of archaeology, anthropology and art history, Hermes Gowar went on to work in museums and began to write fiction inspired by the artefacts she was surrounded by. In particular, a Japanese display of a monkey's body and fish's tail stitched together sparked an idea for her MA dissertation, which won the Curtis Brown Prize, and grew into The Mermaid & Mrs Hancock. An early draft was a finalist in the MsLexia First Novel Competition 2015 and was shortlisted for the inaugural Deborah Rogers Foundation Writers' Award. After a 10-publisher battle, Vintage won the rights to the novel for six figures.
Exploring issues of class, family and women's role in society via Georgian London, Hermes Gowar explained to the London Evening Standard last year how the image of a "seedy" and "social-climbing" capital has parallels to the one we see today. Liz Foley, publishing director of Harvill Secker, said they "fell head over heels in love with Imogen's writing" and called the book "marvellous, moving, bawdy and clever".
'The Mermaid & Mrs Hancock' will be published by Harvill Secker on 25 January
David Chariandy – Brother
Brother is the story of two sons of Trinidadian immigrants coming of age amidst the hip-hop scene on the deprived outskirts of Toronto, Canada in the Eighties and Nineties. Weaving past and present, the story explores the relationship between the boys and their mother struggling to make ends meet in their adopted home, the prejudices and low expectations they face each day, and a tragic event that changes their lives irrevocably.
Brother is the second novel and first to be published in the UK by Canadian writer David Chariandy who grew up in Toronto and now teaches English, with a focus on Anglo-Caribbean literature, in Vancouver. His critically acclaimed debut Soucouyant received nominations from 11 literary awards juries, while his new short novel was the winner of Canada's coveted Rogers Writers Trust Fiction Prize 2017. Exploring universal themes of love between brothers as well as race, masculinity and the challenges faced by immigrant families, it promises to be an enthralling and timely read.
'Brother' will be published by Bloomsbury on 8 March
Rachel Heng – Suicide Club
Suicide Club follows two women, Lea and Anya, in a not-too-distant future New York where average life expectancy has reached 300 and the endless pursuit of immortality favours the genetically superior, while an outlawed activist group fights for a person's right to live and die as they choose.
Tapping into our social-media-fuelled fascination with youth and wellness, the novel is a debut for Rachel Heng, who was born in Singapore, studied comparative literature and society in the US, worked as an investment manager in London and is now pursuing an MFA in fiction and screenwriting after being awarded the James A Michener Fellowship.
Heng's short stories have appeared in literary journals and received the Prairie Schooner's Jane Geske Award. Of her inspiration, Heng said: "I wanted to write about our societal obsession with youth and eternal life, our relationships with our oozing, shedding, deteriorating bodies, our age-old fear of mortality."
The book was acquired by Sceptre after a heated auction, with editorial director Melissa Cox reflecting: "It asks big questions but is also an electrifying, hell-for-leather kind of book."
'Suicide Club' will be published by Sceptre on 10 July
Gaël Faye – Small Country
Small Country follows the life of a boy and his family living in Burundi during the Rwandan genocide. The author is Gaël Faye: a French-Rwandan ex-investment banker-turned-rapper who cite influences from Creole literature to hip-hop culture.
Born in Burundi to a French father and Rwandan mother, he moved with his family to France in 1995 after the outbreak of the Rwandan civil war. Gaël went on to study finance and work for an investment fund in London before leaving to embark on a career of writing and music, releasing an album in 2010 with the group Milk Coffee & Sugar, and in 2013, his first solo album, Pili Pili sur un Croissant au Beurre, recorded between Paris and Bujumbura.
His first novel has already seen astounding success in France and internationally, having been sold in 30 territories to date, and been awarded numerous prizes including the Prix Goncourt des Lycéens 2016. Exploring trauma through the eyes of a child, Faye's writing was described in French magazine Le Point as: "a mix of such precision, gentleness and gravitas that finishing this first novel feels like coming out of a heartrending embrace".
'Small Country' will be published by Hogarth on 7 June
Emma Glass – Peach
Peach opens with a college student staggering home after a sexual assault. Addressing an all-too-relevant issue, the novel charts the physical and psychological effects on Peach through stylised, poetic prose, self-confessedly informed by James Joyce's experiments with language.
Referenced variously as "the new Jane Eyre", "intimately weird" and "exhilaratingly bold", Peach is a first novel from Emma Glass who grew in Swansea and, though initially studied literature and creative writing, went on to study nursing to become a research nurse specialist in London. George Saunders, winner of the Man Booker Prize 2017 for his debut novel Lincoln in the Bardo, described Peach as " a dark poetic myth": "A strange and original work of art that manages to be both genuinely terrifying and undeniably joyful," calling the author "an immensely talented young writer...Her fearlessness renews one's faith in the power of literature."
'Peach' will be published by Bloomsbury on 11 January
Paul Howarth – Only Killers and Thieves
Only Killers and Thieves is a Western-style tale set in the Australian outback in the 1880s. It follows Tommy McBride and his brother Billy who are on the hunt for those behind the brutal murder of their parents. They head into the outback with the Queensland Native Police – an arm of colonial power – with dire consequences.
Author Paul Howarth grew up in and lives in the UK but spent six year in Australia in his late twenties where he became a dual citizen. He was awarded the Malcolm Bradbury Scholarship for a creative writing MA and his first novel has been selected by HarperCollins as their "Lead Read" across all their fiction titles for spring in the US. Exposing the unique reality of frontier life and little-known aspects of colonial history that have shaped the country, Australian author Tim Winton said of the debut "the savagery it depicts is still a matter to be reckoned with in contemporary Australia where the traumas of genocide continue to resonate from generation to generation."
'Only Killers and Thieves' will be published by Pushkin Press on 7 June
Mary Lynn Bracht – White Chrysanthemum
White Chrysanthemum tells of two sisters violently separated by the Second World War in South Korea when Hana, a proud haenyeo (a female diver of the sea), in saving her younger sister is captured and forced to become a "comfort woman" in a Japanese military brothel.
The work is the debut of Mary Lynn Bracht, an American author of Korean descent now living in London who grew up among a community of women in Texas who came of age in post-war South Korea. While she was originally in training to become a fighter pilot, she switched to study anthropology, and a 2002 visit to her mother's childhood village provided the first seeds of a story that became her MA thesis and, later, her novel.
Speaking in an interview with The Bookseller, Bracht explains her shock in learning about the "comfort women", the few that survived (of 200,000, by the 1990s, only 250 were alive) and the pervading silence surrounding the atrocities those in sexual servitude suffered: "I read a lot of the stories and they were very difficult reading." With her book, she hopes to reveal the unspoken truth of the plight of women in war: "I hope everyone reads it ... I think it's a hole in our history."
The book has garnered comparisons with Memoirs of Geisha and the rights were snapped up within twenty-four hours of its completion. Expectations are for it to be making waves in the literary world early next year.
'White Chrysanthemum' will be published by Chatto & Windus on 21 January
Luke Tredget – Kismet
Kismet follows Anna, a 29-year-old journalist struggling to navigate a world where a matchmaking app has replaced traditional dating. With the app and book's title Kismet meaning destiny or division, depending on interpretation, it explores how technology shapes our romantic lives, the obsession with a perfect match, and what it means to settle.
The author is London-based Luke Tredget who primarily works in international development for the Red Cross but took up writing in between humanitarian missions after being published in the Guardian International Journalism competition. His first novel, Elation, was shortlisted for the 2013 Luke Bitmead Bursary, after which he completed a Birkbeck creative writing MA where he explored the idea for his second novel.
Louisa Joyner of Faber described the book as "utterly fresh", while Jean Garnett of Little, Brown said: "Kismet is not just an addictive read; it's also a sly critique of our over-networked age that perfectly captures the late-twenties/early-thirties scramble to figure out who you are and what you want."
'Kismet' will be published by Faber on 5 May
Jessie Greengrass – Sight
Sight follows one woman's path to motherhood, woven with memories of of her mother's death, childhood summers spent with her psychoanalyst grandmother as well as events from medical history from Wilhelm Roentgen's discovery of the X-ray to the artist Jan van Rymsdyk's work on the anatomy of pregnant bodies. It sets out to explore the complex emotions felt by a woman about to have a child and the contrasting way people feel within themselves and are viewed subjectively.
It is the first novel from Jessie Greengrass, a philosophy graduate who spent a formative few years writing weekly essays before winning acclaim for her short stories dealing with loss and isolation, An Account Of The Decline Of The Great Auk, According To One Who Saw It, including being awarded the Edge Hill Short Story Prize, the Somerset Maugham Award, named book of the year in the Telegraph and The Economist, and shortlisted for The Sunday Times Young Writer of the Year. Publisher Mark Richards called Sight "deeply intelligent, fiercely truthful and very, very moving".
'Sight' will be published by John Murray on 22 February
Other authors to watch are Zoe Gilbert, winner of the 2014 Costa Short Story award, releasing debut novel Folk; journalist Helen Russell with her first fiction title Gone Viking, the Scandi Eat, Pray Love; and Nick Clark Windo, alumni of Faber Academy's Writing a Novel course, whose high-concept debut thriller The Feed will question our addiction to online media.
There's also the debut novel Mothers from critic Chris Powers, The Water Cure from Sophie Mackintosh, 2016 White Review and Virago/Stylist Short Story winner, and The Chameleon by Samuel Fisher telling the story of an 800-year-old man. Bring on a new year of new fiction.
Join our commenting forum
Join thought-provoking conversations, follow other Independent readers and see their replies