Anne Donovan: 'The wonders of Scots Thesaurus brought me closer to my characters'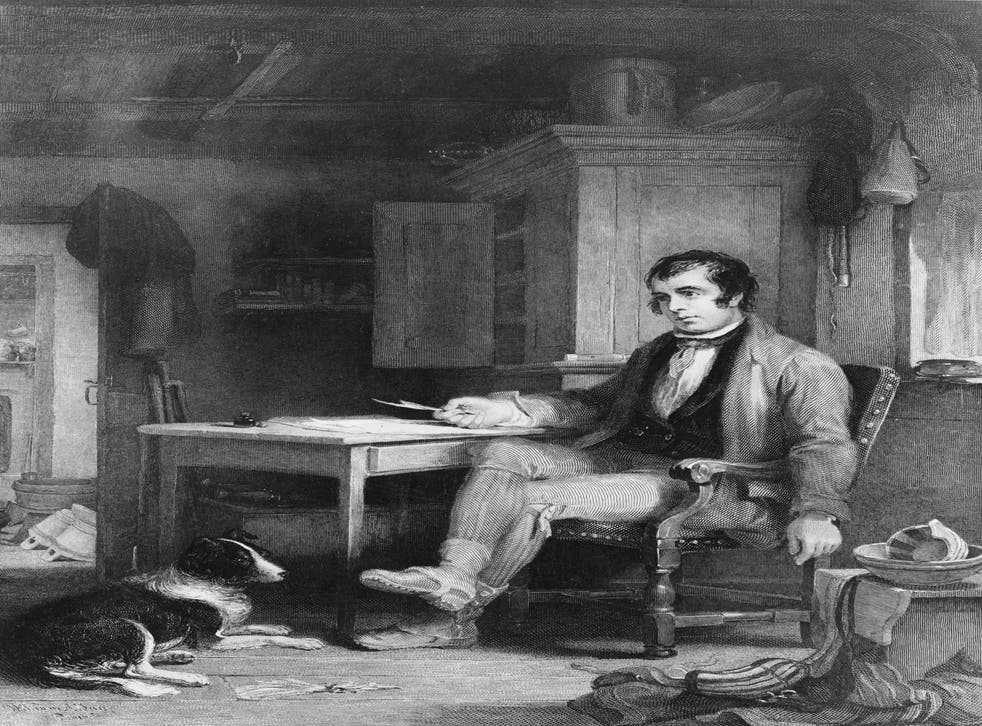 Feilamort: the colour of a dead leaf. Browsing through the Scots Thesaurus, I came across this beautiful word. I use the Scots Thesaurus occasionally as a reference, but mainly for the pure pleasure of the sounds of the words, just as many listen to the Shipping Forecast for its poetry. But what does the colour of a dead leaf mean? Are dead leaves really all the same colour? I started to write, without thinking.
"Feilamort: the colour of a dead leaf.
"But dead leaves are of different hues. Cooried round the trunk of the mithertree, they shade frae rich gowd tae near-black with everything inatween; edges owerlapping like the fabric scraps I steek intae coverlets.
"Mibbe they are at different stages of death."
Then came a vision of a young boy, dressed in a hooded cloak, descending from a carriage on a dreich Scottish day, observed by a girl. My new novel, Gone Are The Leaves, was born. This is the part of writing I find hardest to articulate: the way in which the unconscious takes over and leads you into another world. It's a magical process, like the one we experience as readers when we lose ourselves in a book. But at some point the conscious mind must return; decisions as to how a book should be narrated are partly instinctive and partly logical. And while some sections of this novel required standard English, the main narration is in a Scots voice.
But why write in Scots? I could answer simply, why not? Numerous wonderful writers have done so, including Lewis Grassic Gibbon, Nancy Brysson Morrison and Tom Leonard; James Kelman's work is internationally recognised. Furth of Scotland, the dialect has been used by writers from Emily Brontë to David Almond, while Samuel Selvon's The Lonely Londoners is a classic. (And, after all, Dante's Divine Comedy is written in Tuscan dialect rather than Latin.)
Of course, I did not set out deliberately to emulate great writers or even to write in any particular way. All writers strive to use the language which best expresses their subject and often, for me, that is the characters' language. Writing, like reading is deeply personal and, rather than my choosing the language, it chooses me. But I try to ensure that Scots words enhance, rather than form a barrier to, the reader's enjoyment of the story. Most Scots vocabulary I use can be easily understood in context, partly because the sound quality suggests the meaning. You don't need a dictionary to understand that birds "cheetle and chirm and chirple" or to know what a "hushle of wind" is. There is always an initial period of adjustment when we step into the world of any book, but after that the language should feel natural, as if the story could not have been told in any other way.
In my previous books, set in contemporary Glasgow, the aim was to enable the reader to hear a Glasgow voice; Gone Are The Leaves is set in the past but I was not trying to recreate some kind of medieval speech. I am drawn to first-person narration as it brings me closer to characters; finding their voice is inextricably linked to finding them. The archaic words I discovered in the thesaurus enabled me to understand the characters and their environment; far from being attractive ornamentation, they were central to its essence. The variety and specificity of words relating to weather reflect the minds of people far closer to nature than many of us today. Barber means "a freezing coastal mist in calm frosty weather", moonbroch "a halo round the moon which presages an approaching storm"; life and livelihood depended on knowledge of sea, sky and earth, resulting in such precision of expression. Sometimes there is simply no English equivalent. As Long Rob says in Grassic Gibbon's Sunset Song, "if you said that gloaming was sunset, you'd fair be a liar".
I loved the words I found, old words which were new to me. Unsurprisingly, there are far more for cold, rain and wet than for heat; my favourites include nirlie, which means "shrivelled with cold"; and the wonderful mortfundyit – "as cold as death". The abundance of insults – dowfie, gomeril and blumf, for example – reflects a culture which is unconcerned about causing low self-esteem. And, the humour evident in much of Scots language also suggests people who gave as good as they got. These words may be obsolete in that they are not currently in use, but they are alive in their vibrancy and colour. Maybe it's time to reclaim them.
Anne Donovan's 'Gone Are the Leaves' is published by Canongate
Join our new commenting forum
Join thought-provoking conversations, follow other Independent readers and see their replies