A bucket list? I'd rather quote poetry by heart before I die; Week in Books column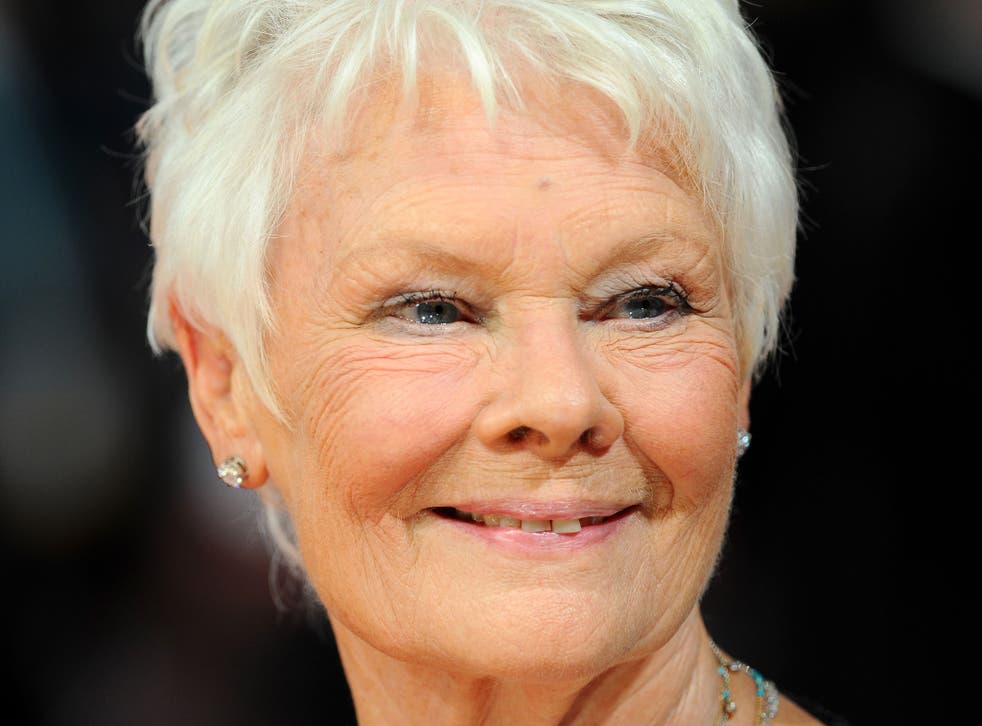 Reading yet another article about bucket lists, I was delighted to find that Judi Dench didn't have one. What she did have, though, was a daily habit of learning a poem or new word by heart to keep her mind active.
There are many reasons to admire Dame Judi for this. How she can't be fussed with the fashionable whimsy of bucket lists. How she relies on the old habit of memorising things as a form of mental gym. Best of all, how she bypasses the over-indulged pleasure of a before-I-die wishlist for poetry, not just read, enjoyed and then forgotten, but stored with effort and intent in the memory banks.
My delight was quickly followed by worry, mainly for myself and my ilk who can't declaim a thing off-page – not even poems of haiku size – and whose brains are simply too squeezed to cram in anything as wordy as Shelley or Keats or, God forbid, Milton.
When did the habit of committing poems to memory,and rehearsing them for lovers, or at dinner parties for friends, or merely to ourselves, just for the joy of it, go out of fashion? Then again, should we bother memorising at all when almost everything is just a Google search away, when we can take texts into exams, and when learning by rote seems to be educationally obsolete?
Dench's words, quoted in The Scotsman this week, came a few days after I'd chatted to Richard Flanagan about his Man Booker prize triumph. Andrew Motion, who I spoke to on Booker night, had noticed how much poetry there was in Flanagan's book, The Narrow Road to the Deep North, alongside its gritty, graphic themes of war and lost love.
Flanagan sourced it back to his late father (to whom the book is dedicated) and his habit of peppering conversation with verse. And suddenly, Flanagan was doing it: "If you can meet with Triumph and Disaster/And treat those two impostors just the same;..."
"Kipling," he explained, to my trance-like silence. It's an impressive facility, to make your point with someone else's beautifully crafted lines, even if it felt a little disconcerting at the time, as if Flanagan had stood up and burst into song and dance. It reminded me of a book, Poems to Learn by Heart, published last year, which argued that memorising poetry was still relevant for our times. It gave a step-by-step how-to guide, along with a selection of popular poems to learn which seemed rather like someone had put together a Now That's What I Call Poetry: One compilation – "The Tyger", "Stop All the Clocks", "Jabberwocky" (that would take some memorising!), "I Wandered Lonely as a Cloud"...
In its introduction, Ana Sampson asserts that knowing poems by heart is entirely different to reading them: "It means they will become a part of your consciousness in a way that can never be replicated by calling them up on a smartphone screen... The verses are your personal armoury against the slings and arrows of life... Survivors of traumatic events, such as the hostage Terry Waite, recall reciting poetry learned by heart during their darkest hours..."
It's also true that memorising verse has its own particular satisfaction. The last time I committed anything significant to memory was as a 17-year-old, memorising the prince's five soliloquys in Hamlet for my A-level exam, and surprisingly enjoying the repetitive, rhythmic process. Sampson's guide says it's best to start small, write it down and repeat. Walk around in rhythm, if that helps. I'll start off with a personal favourite, John Donne's poem to his mistress ("Come, Madam, come, all rest my powers defy/... Off with that girdle...") and hope to burst into verse in my next encounter with Flanagan.
William S Burroughs, selling on vinyl
A 1996 recording of an interview between William S Burroughs and The Independent's Roger Clarke has been put to vinyl. Clarke explains, "It's more of an art-work, using some of the ambient background noise of his house and garden [in Kansas]." Limited-edition copies (200) of the author's second-last interview will be sold on Amazon and London's IMT Gallery, from next month.
Wood a worthy winner of Montegrappa prize
Children's stories are thriving, but while Sam Mendes works on transferring the magic of Enid Blyton's Magic Faraway Tree series to the screen, I am particularly thrilled by the fact that Laura Wood, a PhD student and former bookseller, won the Montegrappa Scholastic Prize for New Children's Writing for Poppy Pym and the Pharaoh's Curse.
We've read tolstoy – now his wife's response
A new translation of Tolstoy's work will not only include his controversial novella, The Kreutzer Sonata, but also previously untranslated "counter-stories" by Tolstoy's wife and son, written in direct response to Tolstoy's provocative tale. The Kreutzer Sonata Variations, published by Yale in November, will reveal a fascinating counterpoint to Tolstoy's original tale.
Join our new commenting forum
Join thought-provoking conversations, follow other Independent readers and see their replies