How to make a living as an author without a publisher: 'Dig out old manuscripts that publishers or agents didn't want'
After a three book deal worth £350,000 with Simon & Schuster, best-selling author Dean Crawford self-published his action adventure and science fiction books on Amazon and other digital platforms, with incredible success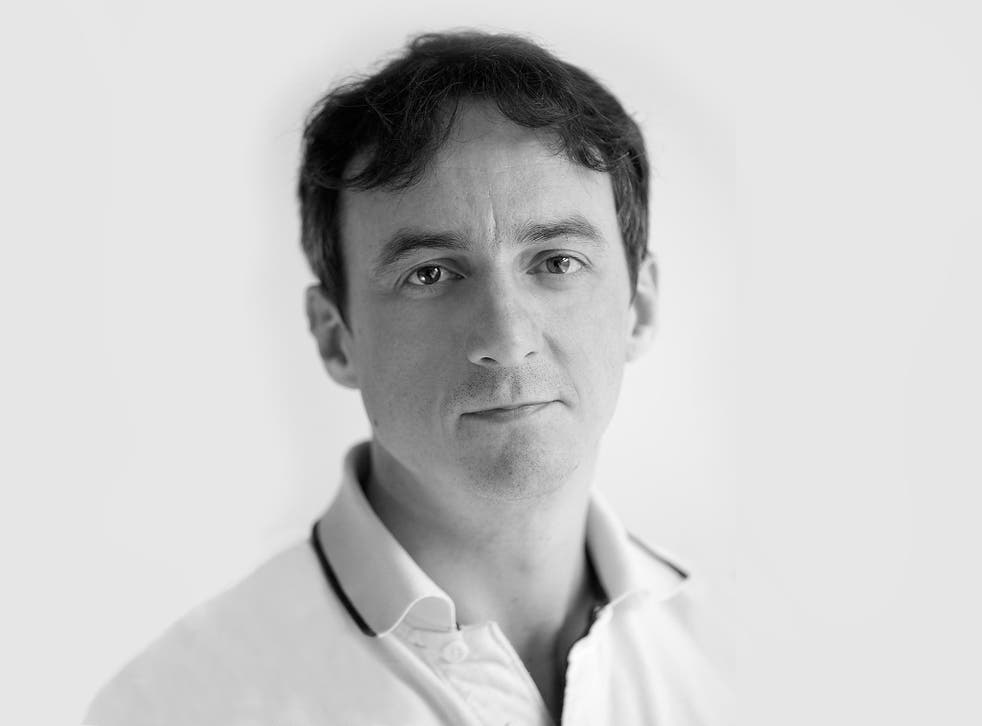 Dean Crawford did not always want to be a writer. As a teenager, he wished for nothing more than to be a fighter-pilot in the RAF, but this dream was abruptly ended by the discovery that he was colour blind.
"It was a bit of a blow", he explains. "All my friends were pilots so I did the one thing any teenager would – I sulked for about a year."
Biding his time seems to come naturally to Crawford and it's a technique that has ultimately proved remarkably successful. He started to think about what else he might do and took inspiration from his uncle, a painter named Christopher Jarvis.
"He was doing a job that he loved to do rather than one he had to do. This was 1995 and we'd just come out of a recession and I decided I was going to become a bestselling author – it only took me 15 years."
Crawford, inspired by the work of Wilbur Smith, started writing epic adventures in his teens and spent years honing his craft. Early on, like many new writers, he tended to overwrite and became concerned that his aspirations might simply be delusions of grandeur. He tried his hand at screenplays while maintaining a full time job as a graphic designer.
"I did that for a decade and a half. I was spending all my spare time writing and even had to learn to type at the start. I pretty much only went out on Friday and Saturday nights," he recalls.
Such puritanism eventually paid off but not before Crawford had an epiphany: "Around 2005 I stopped writing for six months and decided to think about the industry a bit. Like music there are trends and certain things go in and out of fashion. For the first time I tailored my work to fit the market and wrote a novel in the vein of Dan Brown's stuff."
It was a move that paid off. The writer got signed up by a London agent and, in 2010, the book went to auction. The timing could not have been better since Crawford had just been made redundant and his wife was pregnant. The outcome was a three book deal worth £350,000 with Simon & Schuster and this amiable man has been a full-time writer ever since.
"It was probably a mistake as most people don't get away with it but somehow my perseverance paid off. All three books were Sunday Times bestsellers and it changed the course of my life."
After the initial three books, Covenant, Immortal and Apocalypse, the publishing giants bought another two of Crawford's books for a six figure sum but they didn't sell as well due to a shift in the industry away from action and towards dark psychological thrillers such as Gone Girl. Worried about the future, he considered his options. In 2013, recognising the growing potential of digital publishing, Crawford founded his own publishing label, Fictum, and to date has written 19 independent novels. His "indie" titles have repeatedly reached the Top #100 Paid at Amazon.com and peaked at #17, the front page of all Amazon's books. These titles have been a mixture of science fiction (Old Ironsides, Titan, Predator) and action adventure (The Nemesis Origin, The Fusion Cage, The Genesis Cypher). While undoubtedly a risky move, he is evangelical about the merits of self-publishing:
"For authors struggling under contracts with publishing houses, independent publishing is a real opportunity for them, not a second best alternative. They shouldn't be afraid to dig out old manuscripts that their publishers or agents didn't want, dust them off, edit them and self-publish on Amazon and other digital platforms. It's their material, and the 70 per cent royalty rate offered by digital vendors dwarfs the 12.5 per cent of a typical publishing contract."
Crawford realised that going from advance to advance with a publisher is a precarious position to be in and decided to take control of his destiny by joining the independent publishing party early. His first book published this way, Eden, sold 20,000 in three months and it was abundantly clear he was on to a good thing.
"All markets can flourish at once with independent publishing and you can stick to what you're good at whereas big publishers will always just chase what's selling now."
But is this the future of the industry?
"Since I made the move, I've seen more and more traditionally published authors forced back into day jobs because they can't make ends meet. At the same time, I've seen more and more independent authors leaving their day jobs to go full time as writers and achieve their dream. They're not household names, but they number in their hundreds and thousands across the world."
Perhaps the most intriguing aspect of all this is that the sanguine novelist hasn't changed his process in the slightest. He still does four rewrites and a couple of proofreads before publishing although now the work is exclusive to Amazon and he is able to put out a staggering four books a year. He takes pride in writing commercial fiction and says he was happiest the moment he started earning £35k a year and knew his family's future was secure independent of a publisher. He designs his own covers and has gradually come to think of himself as a reluctant entrepreneur; a kind of novelist auteur. The key question is, however, does he ever think the well might run dry?
"I have never suffered with writer's block and I have more ideas than time to write them."
And with those final words, he's off. After all, he's in the middle of writing a novel and he is living proof that perseverance pays off.
Dean Crawford's 'Blockbuster: How to earn $1 million from writing, by an author who has actually done it!', £2.99 from Amazon.co.uk
Join our new commenting forum
Join thought-provoking conversations, follow other Independent readers and see their replies