Debut fiction round-up: Journeys from sex to death via mother love
Lucy Scholes reviews new fiction from Jill Alexander Essbaum, Kate Hamer, and James Hannah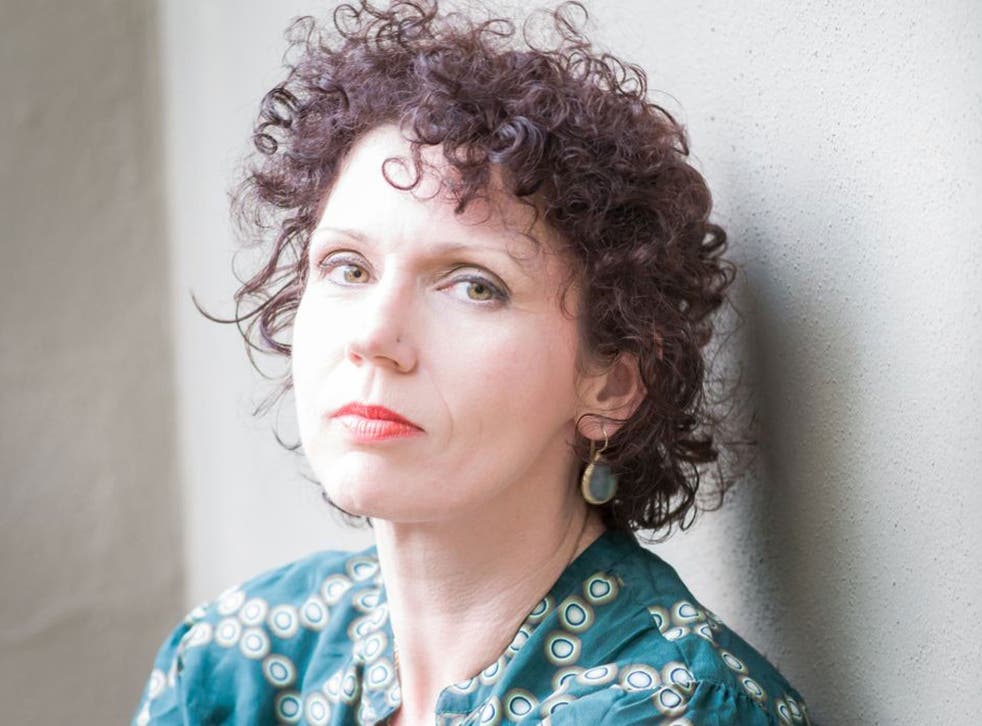 "Anna was a good wife, mostly," begins Jill Alexander Essbaum's Hausfrau (Mantle, £16.99), a tragic story of contemporary ennui in a Zurich suburb. Anna, an American married to a Swiss banker, with whom she has three children, pings between extramarital affairs, German classes and the psychoanalyst's couch. "A modern woman needn't live a life so circumscribed. A modern woman needn't be so unhappy," Anna's analyst tells her; she's no Emma Bovary or Anna Karenina. What does Anna have to rebel against but the life she's chosen for herself? This, of course, lies at the heart of her conflict, and Essbaum is claustrophobically astute when it comes to her protagonist's complex psychology, but additionally, it's something of a stroke of genius to set the novel in the conservative heartland that is Switzerland, some cantons of which didn't give women the vote until 1971.
My only complaint lies with the sometimes overly crude depictions of Anna's sexual encounters. Yes, this is in keeping with the actions of a woman having sex not for passion but to desperately feel something, and a description such as this one – "how he would impel her to his bed and vandalize her for at least the next two hours" – might capture her passivity, for example, but surely it's also a contender for this year's Bad Sex Award.
If motherhood is a site of ambivalence in Essbaum's novel, the exact opposite is the case in Kate Hamer's The Girl in the Red Coat (Faber, £12.99). Beth's life may not be perfect, but her love for her eight-year-old daughter is absolute. Thus, when Carmel disappears, melting into the crowds at a local storytelling festival, her mother's world falls apart. Told alternatively from Beth and Carmel's points of view, Hamer is incisive when it comes to the former's distress, "my panic a brick in the building that was made, hour by hour, of events – standing there for all time instead of crumbling away into memory"; but masterfully captures the voice of the latter – "People think when you're a child that you're just a mouse on the floor with a tiny brain."
Carmel's disappearance comes at a point where she is beginning to push at the boundaries of her relationship with her mother, thus it also takes on something of a metaphorical dimension, reinforced by the fairy-tale imagery – Little Red Riding Hood is an obvious reference point – that peppers the text. But as the story takes darker twists and turns, I was also reminded of the figure of the murderous pixie-hooded dwarf who roams the streets of Venice in Don't Look Now.
Death is central to James Hannah's The A-Z of You and Me (Doubleday, £12.99), but the novel is very much a story about what life throws at you; how it's never too late to set old ghosts to rest, and to forgive – yourself and those around you. In a hospice, facing the end of his life, 40- year-old Ivo is "full of regret" for the wrong decisions he's made: "I want to ease the mental churn. The foam. I want it all to stop." His kindly nurse Sheila suggests passing his time by playing the A-Z game – a chronological journey through his body parts, telling a story about each. With this structure in place, we see Ivo's life – the woman he loved and lost, the friends and family who slipped by the wayside, and how he lost his own way – slowly take shape around him. On many levels it's a simple premise, but there's an elegance to Hannah's prose, and a compassion in the way he handles his subject matter that's rare to find in a debut.
Join our new commenting forum
Join thought-provoking conversations, follow other Independent readers and see their replies