How George Orwell is still helping us talk about homelessness
'Down and Out: Live' sees Orwell's memoir read aloud by figures including Simon Callow, Jon Snow and Jack Monroe, alongside real-life accounts of homelessness. Its director, Hannah Price, explains why this book is as illuminating as ever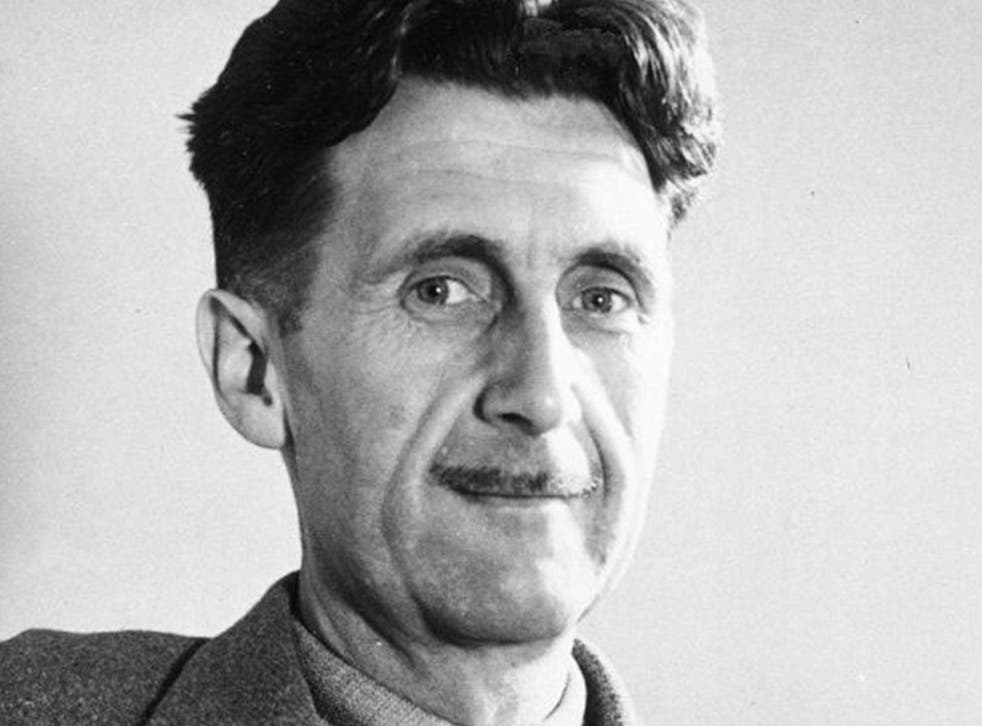 Down and Out in Paris and London is an extraordinary and curious book: beautifully phrased, meticulous, honest and funny. George Orwell's 1933 memoir, and a study of poverty, is a book both rooted in its era and able to transcend it.
Orwell is a renowned progressive thinker, yet his good intentions occasionally mask questionable practises. When he sells his "gentlemen's clothes" to adopt the costume of the "poor", a modern audience can't help but query this methodology, for instance.
Yet this is a book that has inspired countless people to try to understand the personal and political issues at the heart of homelessness – and continues to do so today.
After reading the book as a young man, my own father was moved to sleep in a shop doorway on the streets of Exeter and was horrified by what he experienced. He carried this sense of injustice through his working life, even creating a scheme connecting companies with charities to establish temporary shelters in disused office buildings.
When The Orwell Foundation approached me about this project – following the success of a similar event I ran based on 1984 last year – I remembered this family story. I was delighted to discover that the book still burns brightly with the sense of unfairness and the desire to create change that so inspired my father.
A sense of injustice is central to all of Orwell's work and continues to inspire. What still shines forth from Down and Out is what Orwell himself calls a "desire to push the world in a certain direction", a need to "expose a lie" or "alter other people's ideas of the society they should strive after."
BAFTA awards 2018 – in pictures

Show all 26
The book both illuminates the huge change between 1933 and now and exposes horrifying similarities. As Orwell reveals the cruelty of a lack of workers' rights, where livelihoods are lost overnight or jobs not secure from one day to the next day, a modern audience cannot help but hear the words 'zero hours contracts'. Job insecurity is still a major driver of homelessness nearly 90 years later.
As Orwell describes the police arresting rough sleepers or 'moving them on', he foreshadows recent events such as the cleansing of the streets of Windsor before the royal wedding, and fines presented to 'beggars' in Coventry. As he describes "the stories in the Sunday papers about beggars…with two thousand pounds sewn into their trousers" we can hear the headlines from this very year in a national newspaper proclaiming "fake homeless are earning £150 a day".
Orwell's books, however, are more than treatises aiming to right political wrongs. Aside from his political intentions, much of Orwell's appeal has always rested in his brilliance as a writer: his ability to distil vast ideas or injustices into perfect phrases, his descriptive passages artfully conjuring the backstreets of 1930s Paris, and his sense of the preciousness of humanity, bringing people clearly and colourfully to life.
His writing is also very funny. He has an extraordinary sense of timing, landing both punchlines and small moments of beauty. Some of these aren't immediately apparent – but when you hear the book read aloud, they leap out at you.
In this staging of Down and Out, Jack Monroe, Peter Hitchens, Simon Callow, David Schneider, Bonnie Greer, Sali Hughes and Jon Snow will read passages as actors perform, play music or respond to the themes Orwell raises. In rehearsals it has been extraordinary to hear his words out loud, allowing us to experience the book in a completely different way.
Orwell wrote in his diary that what he "most wanted to do" was to "make political writing into an art". He understood, as we all do, that a list of statistics can't impact on the soul in the same way as a great novel, a beautiful piece of music or a brilliant play. Orwell's understanding that the political also needs to embrace the artistic is the driver behind this event.
By including new poems – we have contemporary responses by poets Joelle Taylor, Sabrina Mahfouz and Adam Kammerling – music, sound design, projections and lighting, we hope to further this urge by fusing the creative and the political in a direct way.
Orwell's desire "to see things as they are" consistently led him towards the people most affected by vast social injustices. In his essays, his diaries and novels he immerses himself in the lives of those who are suffering, to see from their perspective: to listen and learn.
We aim to do likewise. We have been lucky enough to have been working with homelessness charities The Connection, YMCA and Centrepoint, meaning we will hear the voices of those directly affected by this issue.
Ten brave and brilliant people have been kind enough to share their stories of homelessness with us. Their contribution will make this production deeply personal and entirely political.
And this was also at the heart of Orwell's own project. When he writes that the people he meets in Down and Out are "just ordinary human beings", he is stating an obvious fact – but one that, even today, is still too often forgotten.
'Down and Out: Live' takes place 2pm-6pm on 6 June, followed by a panel discussion titled Homelessness and Rough Sleeping in London: What are the Policy Solutions? until 8pm, at Stone Nest, Charing Cross Road (ucl.ac.uk/festival-of-culture). Visitors can drop in and out and are encouraged to bring a sleeping bag to sit on and then leave it as a donation to homelessness charities. A live stream will be available to watch here.
Join our new commenting forum
Join thought-provoking conversations, follow other Independent readers and see their replies