Eleanor Catton interview: Kiwi author describes the journey that led to her Booker Prize win
'It helps to surround yourself with people unlike you'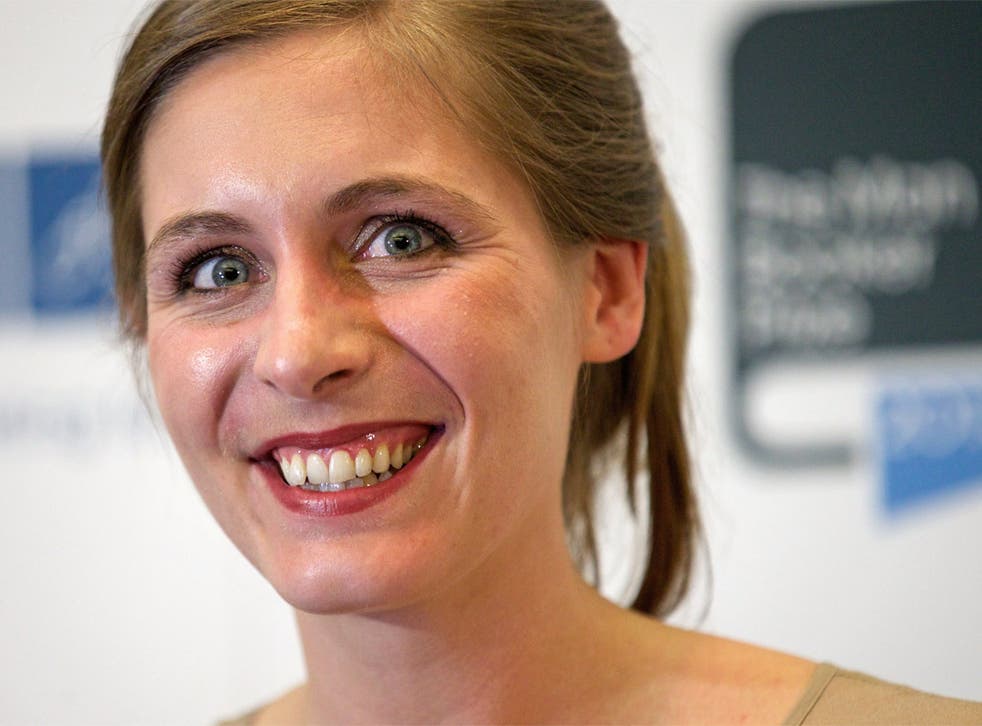 A clip from the audiobook of Eleanor Catton's 'The Luminaries'
The morning after the night that will change her life, Booker Prize-winning novelist Eleanor Catton looks remarkably self-possessed. When her name was read out, she described the sensation as like being hit by a "white wall", and after just two hours' sleep and two cups of coffee, she is still struggling to get her head round it. "I still don't think it's quite real, I don't know when it will feel real. It is an unreal situation."
It's clear is that she would rather talk about ideas than her emotions. "It is less fun to talk about what I am feeling rather than what I am thinking. Saying 'I feel awesome' isn't really interesting or enquiring."
Catton broke two records at the Guildhall on Tuesday night. At 28 she is the youngest ever winner of the be45-year-old award. Her book, The Luminaries, is the longest ever winner, at 828 pages. The book is set in the "lesser-known gold rush" of New Zealand in the 1860s, and takes in the world of shipping, banking, and boom and bust. It is, among other things, a mystery, a courtroom drama, a revenge thriller and a love story.
Chair of the Booker judges Robert MacFarlane compared its structure to an "astrolabe" – a historical instrument used to locate the position of the stars – because the book draws heavily on astrology in achieving its effects.
"The zodiac is a system a person can play with and see meaning in," Catton explains, adding that it helped the writing. "I wasn't starting from a blank page, because I was starting from forms." Each character is tied to a sign of the zodiac, and it informs their personality and story. "The nice thing about the zodiac as a system is it is quite comprehensive as a range of impulses and psychological states it can speak about."
Despite her calm outward demeanour, Catton's animation is obvious when she starts talking bout the themes and structures underlying the book. She describes herself as being swept along by ideas, absorbed by patterns such as those shared by both music and astrology, and the construction of the jail house in the gold-rush town – Hokitika – that is at the centre of her novel. "I often feel intellectually frustrated when I'm in a position where I'm not moving forward; when I'm not enquiring about something."
The Luminaries came out in August, a quick turnaround for publishers Granta after she submitted the manuscript in January. Research for the epic work started shortly after Catton's debut novel – The Rehearsal – was published when she was only 22. The seeds were planted by a bar-room discussion – which soon became a bar-room argument – with friends at her creative writing course. It centred on which should be valued the more highly – justice or mercy?
Catton took to the internet to research the setting for her book, while filling notebooks with "ideological research". The themes then almost provided themselves. "I feel like I'm very undisciplined, except when I have a fascination," Catton explains. "With The Luminaires I had a question I wanted to ask, and that led me in my writing from scene to scene. And I still don't feel like I've answered the question. Maybe the book is the answer to that question."
Writing in Microsoft Word, she did not realise how long it was until the manuscript arrived. She said: "The nearer the end I got I realised that when I pressed save, it took an awfully long time. It wasn't until I received the proof of the book that I was like, 'Jeepers, this is actually quite big'.''
As for the barrage of questions about her age, she would not be drawn other than to say she was glad it had not affected the Booker judges' considerations, adding that the number 28 was "astrologically significant". She took the record from Ben Okri, who was 32 when The Famished Road won the Booker in 1991.
The Luminaries was heavily influenced by Victorian-era novels. It's been compared to Wilkie Collins. And towards the end of its writing, Catton says she realised it was structurally similar to FDostoyevsky's The Brothers Karamazov. "That was the great mystery of the 19th century. It's the original 'butler did it' story and begins with a great number of characters who are trying to figure out a narrative to a sequence of events."
Catton sites another epic work has an influence: Herman Melville's American classic Moby-Dick. Her partner Steve believes that one of the leading characters is modelled on Melville's protagonist Ishmael. "I didn't want to write like Moby-Dick stylistically but it taught me to be brave. It is such a brave book. It also taught me something could be multifarious and also one thing. I don't think it is a baggy novel. It is chiselled and is a beautiful object."
Despite being so big that the author needed to buy a new handbag to carry it, The Luminaries could not be described as baggy either. And as the narrative advances and the mystery unravels it becomes ever more compelling. MacFarlane described it as "a dazzling work, a luminous work. It is vast without being sprawling."
Writing the book, Catton says, became about the quest for self-knowledge. "It explored the degree to which the knowledge of your destiny corrupts a person. A lot of the characters in the book are engaged with their own pasts. What I've realised – partly from The Luminaries and partly just a life lesson – is the most revealing thing you can do is to surround yourself with people unlike you. And if you're an artist the best thing is to read things that are most unlike what you are doing."
Her partner Steve, who is a poet, has proved a helping hand during the creation of the novel. They met on the creative writing course and talk about literature "every night".
"We have a similar sensibility in what we want from art," she said, "from what we want from ourselves in relation to art. We're both romantics at heart and we want the feeling of being part of something larger than ourselves. We want books to be like cathedrals; although a cathedral made of poetry is quite different from one made of narrative."
Catton does not own a television, but the pair do watch on the computer. One such series that proved influential on The Luminaries was Deadwood, the classic HBO series written by David Milch about the gold rush in America.
Catton, the youngest of three siblings, was born in 1985 in Ontario where her father was studying and moved with her family to Christchurch, New Zealand when she was six. With a mother who was a children's librarian and father who taught philosophy, books and ideas were a large part of her life. "I was always in the library," she said. Her favourite early reading material included Asterix and Tintin.
As for writing, she says she has never wanted to do anything else. "I have always written, as far back as I can remember. I find writing incredibly sustaining as an activity. It's that idea of being in conversation."
Britain can lay a small claim to having helped shape her. At the age of 13, she spent what she calls an "interesting" year in Leeds, where her father was on sabbatical. "The kids were so scary and tough. The kind of roughness that existed in the classroom was way beyond my comprehension. New Zealand seemed so buttoned-up and polite in comparison." But she adds that she had the best teachers who ever taught her.
She does not know what she will use the £50,000 Booker winner's cheque for and is not thinking beyond this week's round of media interviews other than to say she will celebrate privately later this year when she heads to a friend's wedding in Chicago.
There are no plans currently for another novel – although she said that her next project is likely to be "quite far from The Luminaries". She has also – rather improbably – had to lay aside reading. "Every now and again I start reading a book and think: 'Oh dear, I can't read it now because it contains the seed for my next book. It's like planting in the right soil; the conditions need to be right." This happened most recently when she started The Golden Bough – James George Frazer's celebrated 19th-century study of mythology and religion. "I thought, oh goodness and I have put it to one side. The seed was getting planted."
Join our new commenting forum
Join thought-provoking conversations, follow other Independent readers and see their replies