Independent on Sunday's promise to never review gender-specific books goes viral
Between the covers: What's really going on in the world of books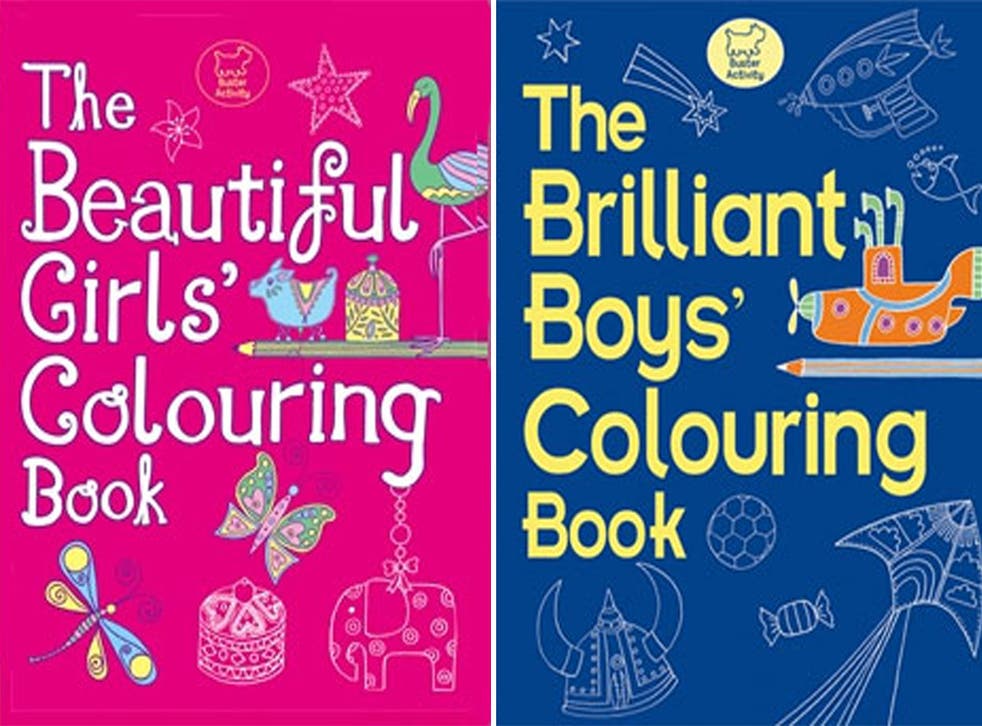 It is not often that book reviewing makes the headlines, so The Independent on Sunday was a mite surprised when its pledge not to review children's books that are explicitly targeted at only boys or only girls inadvertently caused a global sensation.
Last Sunday's article was viewed on our website by 254,915 people, and a follow-up piece by a further 11,690, while the policy was featured on BBC Breakfast, the World Service, and media outlets around the world (we're big in Canada).
The next children's books specials in these pages will be in the Easter holidays, with books for younger children recommended by Nicholas Tucker on 6 April, and books for teenagers by Susan Elkin (author of Unlocking the Reader in Every Child) on 13 April. We will also offer readers the chance to win copies of all the recommended books. And we promise, unrepentantly, that there will not be The Girls' Book of Lipstick and Household Management, or The Boys' Book of Fighting and Accountancy, among them.
Some interesting scheduling juxtapositions at Wednesday's Paddy Power Political Book Awards. The Political Humour and Satire Book of the Year Award was won by Damian Barr for his memoir Maggie & Me – which was neat, after the two actors who play Thatcher in the Tricycle Theatre's play Handbagged turned up to present the award. Then, in accepting his award for the Political History Book of the Year for An English Affair, Richard Davenport-Hines launched into an impromptu speech in praise of the MP Andrew Mitchell. Who had been one of the judges of that category. What a nice thank you.
Thanks to Mslexia magazine for an insight from Kate Adie on a reading experience that changed her life: "When I was 17, the English teacher at my posh private school in Sunderland sent me to London to a National Theatre summer school … I slept on someone's floor in Pimlico ... I used to sit on the stairs reading a book I'd picked off someone's bookshelves. It was A Moveable Feast by Ernest Hemingway, about Paris in the 1920s ... That book seemed to sum up that entire summer for me: joyfully bohemian and completely different to my life at that time." Of such things are BBC chief news correspondents made. Viewers should be grateful that she didn't pick up The Girls' Book of Staying in and Looking Pretty instead.
Register for free to continue reading
Registration is a free and easy way to support our truly independent journalism
By registering, you will also enjoy limited access to Premium articles, exclusive newsletters, commenting, and virtual events with our leading journalists
Already have an account? sign in
Register for free to continue reading
Registration is a free and easy way to support our truly independent journalism
By registering, you will also enjoy limited access to Premium articles, exclusive newsletters, commenting, and virtual events with our leading journalists
Already have an account? sign in
Join our new commenting forum
Join thought-provoking conversations, follow other Independent readers and see their replies