Irvine Welsh: We're all Trainspotters now
The Scottish author – and the young writers he influenced – assess the legacy of his debut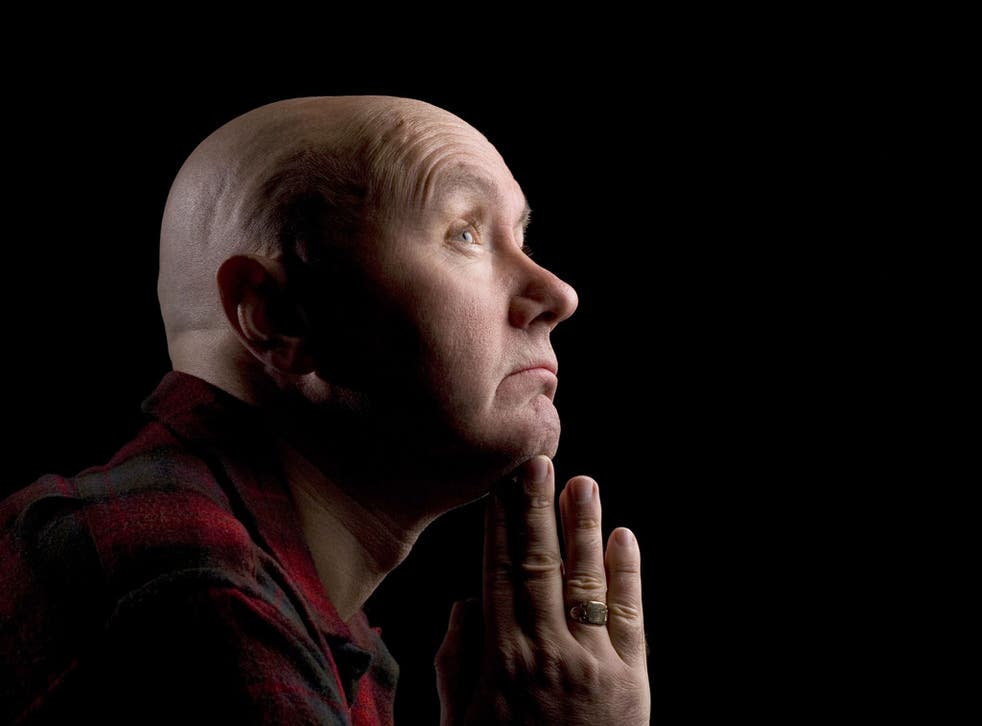 At my first ever book reading, I got hassle from the chair of the event for not writing in Scottish dialect. It was 2006, at the now defunct Debut Authors' Festival in Edinburgh. I was sharing a stage with two other first-time writers, Gautam Malkani and Nicola Monaghan, whose novels were written in Pakistani London slang and Nottingham vernacular respectively, and here was me, with my (admittedly sweary) Standard English and non-phonetic vocabulary. The chairwoman was like a dog with a bone, going on about us being in the home of Irvine Welsh, and insinuating that I was disgracing my literary heritage. It's an indication of how astonishingly pervasive the influence of Welsh's debut novel Trainspotting had become that, 13 years after its publication in 1993, it was seen as the benchmark for young novelists to aspire to.
Now, Welsh has revisited its cast of characters for a second time (after the 2002 sequel Porno), in the prequel Skagboys, an early-Eighties period piece about how the lads got into heroin in the first place. It's a brilliant, funny, scary, sweeping novel with all the energy of Welsh's debut, but imbued with a wider sense of political and social engagement.
Welsh had 100,000 words of it written at the time of Trainspotting, and he's spent the past few years revisiting those, his copious notes from the time, and – although he hated having to do so – the original novel.
"Aw man, it was fucking shite re-reading Trainspotting," he laughs. "You know what it's like, you don't want to read your old books again. All you can see are the flaws, what you would do differently. It wasn't a great experience."
Welsh might not have enjoyed re-reading it, but the impact of Trainspotting remains colossal. For the authors who came after him, myself included, it blew the doors of literature off their hinges and seemed to make anything possible. Of course, it was also a mixed blessing. Every author under pensionable age writing about young people taking drugs in a vernacular language is lazily compared to Welsh, even now. But a quick straw poll of young British novelists shows that, cutting across location, gender, class and narrative styles, Trainspotting remains a pivotal book.
"I must have been 13 or 14 when I first came across it," says Helen Walsh, whose debut Brass created a stushie in 2005. "It was the first working-class British novel that was validated by both the literary establishment and the working classes it sought to portray. Welsh created a modern proletarian English literature, while becoming the voice and hero of a disenfranchised generation. Later, as a young writer, it gave me the confidence to depict the extremes and excesses of a marginalised end of society, in the rhythm and patois of the streets."
The young Middlesbrough writer Richard Milward agrees about the effect of the novel on impressionable teenage minds. "It made me realise you can write about anything," he says. "Irvine's book was the first, and possibly still the best, example of high and low art colliding in literature. And it seemed unflinchingly honest. Irvine is about as punk as literature can get. He validated breaking any taboo worth breaking, and he's still doing it, with a cracking sense of humour, to boot."
As for myself, that mix of high and low art and the often-overlooked comedy were crucial. James Kelman had been writing about working-class culture in Scottish vernacular for years, but his books didn't speak to me like Welsh's; they seemed rather humourless and never contained contemporary cultural references. In contrast, Trainspotting was full of comedic set pieces, recognisable scathing banter and mentions of Iggy Pop and Sean Connery. I was sold.
Fellow Scottish novelist Ewan Morrison, who writes in Standard English about middle-class Gen X-ers, agrees: "What I really like about Welsh is that, after Trainspotting, you didn't have to try to pretend that you were writing high literature, flagging up big themes: mortality and timelessness, love and loss, all that baby boomer pish. He just said, no, we're trapped in this culture, a lot of it is really shite and we should write about that with a sense of humour and empathy for those trapped within it."
For the Welsh writer Niall Griffiths, that empathy was key. "The total lack of authorial censure in Trainspotting gave those characters humanity and dignity," he says. "I thought the compassion in that book was astonishing. Trainspotting was about an entire class that was being dehumanised and made invisible. Welsh showed that world, and that literature doesn't have to be about posh Oxbridge people. I remember thinking it was a world away from Amis and McEwan. Books should be psychic fuel for the living, and Trainspotting gave people the idea that there is an alternative which is just as literary, just as thoughtful and intelligent, but that also has urgency."
But what about the man himself? Why does Welsh think it's had such a far-reaching impact? He's understandably reluctant to blow his own trumpet, but a bit of gentle nudging gets this out of him: "I think it was two things. First, there were the characters – they're very vividly drawn, so you're pulled into their world and their thought processes. And related to that, you're seeing a world that you know exists, that everyone knows – even a middle-class student who smokes a bit of dope still has to score it from somebody – but that hadn't been depicted before.
"I think these were the things that resonated. I'm appreciative of the fact it still speaks to readers, but it doesn't have any deep resonance for me. To me, it's just another piece of work."
Doug Johnstone's latest novel, Hit & Run, is published by Faber (£12.99)
Skagboys By Irvine Welsh
Cape £12.99
"Just as the thought forms: is that aw there is tae it? ah get a sudden rush and a glow, then ma insides, body and brain, are like a fruit pastille, melting in a huge mooth. Suddenly everything that was burning in ma heid, every fear and doubt, just dissolves, ah can just feel them receding intae the distance......"
Join our new commenting forum
Join thought-provoking conversations, follow other Independent readers and see their replies