James Bannon: From undercover cop to bestselling author
James Bannon tells Nick Duerden about his unconventional career, grappling with football hooligans and performing stand-up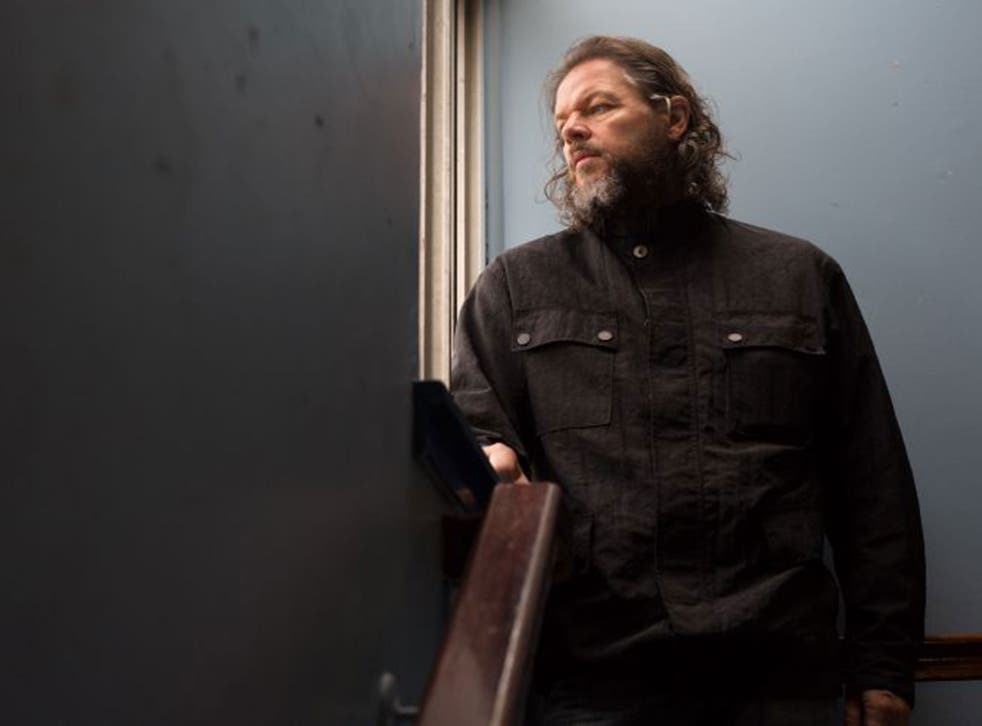 There is a code of conduct that the undercover police officer observes when on the job. One rule is to never to get too confident in the role. But during the two years he infiltrated the Bushwhackers, Millwall FC's notorious gang of football hooligans, PC James Bannon sometimes couldn't help himself. As he will admit: "I was very convincing; I had to be."
This was more than 25 years ago, between 1987 and 1989, when hooliganism was at its height, the national shame. Bannon and police partner Chris had penetrated the Bushwhackers' inner sanctum, and, to fully earn their trust, they had to take part (albeit never quite fully) in the ritualistic beatings of West Ham and Crystal Palace fans, and to prove themselves easily suggestible to mob mentality.
The worst things got was the night in the pub with the nervy drug dealer, when Bannon was encouraged to pretend to be a copper, and nick him for a laugh. "I was an undercover cop pretending to be a hooligan pretending to be an undercover cop," he recalls, laughing wildly. Fellow officer Chris told him not to, but Bannon, high on adrenaline, read the dealer his rights with such steely conviction, the entire pub came to a standstill.
The Bushwhackers were suddenly suspicious. How had he managed to sound quite so convincing? "I just told them I'd watched a lot of The Bill. How else would I know what to say, right?" Later that night, and not for the first time, Chris accused him of enjoying his role perhaps a little too much.
This story, among many others, fills the pages of Bannon's memoir, Running with the Firm, which has been an unexpected bestseller since coming out in hardback last year, spending 15 weeks at number one in WHSmith's chart. It has made this first-time author into something of a literary star, and stand-up performer, too, having toured his one-man show, based on the book, across the country. We meet at the Soho Theatre, where he is booked for another week's run. Now 48, Bannon is a bear of a man, with long, tumbledown locks and a bushy beard. His entire demeanour, from the blazing blue eyes to the gnashing grin, is suggestive of a man who has hit the jackpot. "Tell you what," he says, "these last six months? Fucking whirlwind, mate. Still can't get my head around it."
Bannon was born and raised in south-east London, the son of a policeman. He was expelled from school for fighting, but took the fork in the road that led to law enforcement instead of its inevitable opposite, and later so excelled in undercover ops that he believed his career was indelibly mapped out. But at the abrupt cessation of the Millwall infiltration – when no charges were pressed over fears of irregularities – he was demoted to desk duty. His response was to quit. He was 23 years old.
He got a job as a milkman, but harboured serious aspirations to act. "I'd been improvising a role for two years and convinced everyone, hadn't I?" he reasons. "I thought I could be a great actor." Instead, life became a series of humbling auditions, never quite nabbing the role. "Almost got the lead in [the West End play] Mojo," he says. "Andy Serkis got it instead."
In the early 1990s, he wrote a brief treatment of his experiences as an undercover officer, and this became the foundation of the 1995 cult football film I.D. He had hoped to act in it himself, but was once again overlooked.
By the early Noughties, he was married with children and needed money. He started renovating houses, before moving into property management, buying a company in Brighton for £35,000, and selling it 18 months later for seven figures.
"Know how I managed that?" he says. "Hard graft. Always give 100 per cent, always aim high What's the point, otherwise? I've never been one for the nine-to-five. Long as I have a hole in my arse, I could never live that kind of life."
Instead, he dreamt big, too big. Flush from his property success, he next invested in an airline. "Big mistake," he says with a sigh. He lost everything, an incipient midlife crisis set in, and so he decided to squeeze more juice from the only story that had defined his adult life.
It was at the point at which Running with the Firm began to outsell Dan Brown and James Patterson that he realised he now had a platform from which he might spring. Having seen Howard Marks perform his own memoir on stage, Bannon believed that he could, too. An actor, at last. "The role of a lifetime, right?"
But surely, I say, this involved risk. Were not certain audience members faces from his past, some hellbent on retribution? He laughs, says he never thought anybody would "get bent out of shape by my book", and that, besides, former football hooligans are just that: former.
"A couple have come to see it, yeah, then come backstage afterwards," he admits.
And? "It was fine. One bloke from the book, just said to me: 'You know what? You managed to convince us for two years, and you managed not to get killed. Got to respect you for that'."
The film rights have now been sold, this time with Bannon co-writing the screenplay. He sent it to "five very big-name directors". Last week, two announced that they wanted to be attached to the project. Who? I ask. The grin splits his beard in two. "Can't say, not yet. But soon. You'll be amazed. I was."
He tells me of his next book project, not one, but three – a trilogy – a true crime drama about a man who ruled London's underworld for decades, and which he describes as "proper Boardwalk Empire stuff, mind-blowing".
Gary Oldman once gave James Bannon some advice when he auditioned for the actor, unsuccessfully. Never compromise, Oldman said, bide your time. Something will happen eventually. Booming with laughter, Bannon says: "He was right, wasn't he?"
'Running with the Firm', by James Bannon (Ebury Press, £7.99) is published in paperback on Thursday. James Bannon plays London's Soho Theatre tonight until Saturday night
Join our new commenting forum
Join thought-provoking conversations, follow other Independent readers and see their replies