Farewell John le Carré, one of modern literature's most substantial talents
The respected author of classic espionage novels such as Tinker Tailor Soldier Spy has died at the age of 89. Martin Chilton pays tribute to his exquisite, pioneering talent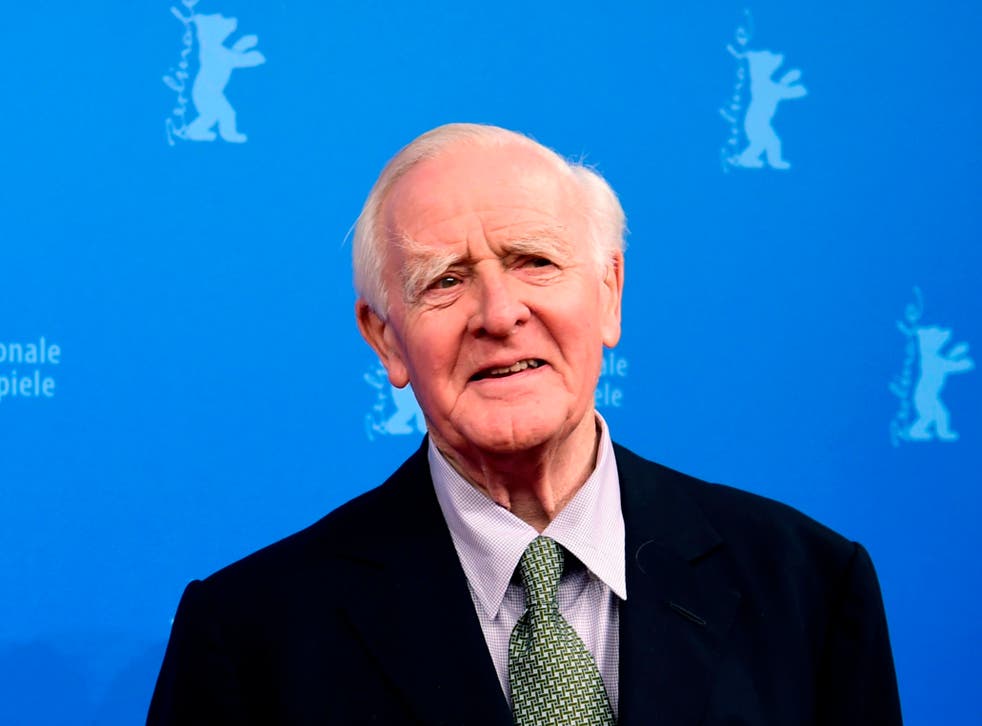 John le Carré, who has died at the age of 89, dominated spy fiction for more than half a century. But the author of classics such as The Spy Who Came in from the Cold and A Perfect Spy was, at heart, a writer who explored human frailty, the dynamics of betrayal and the moral ambiguities of serving political authority. "I think he has easily burst out of being a genre writer," said fellow novelist Ian McEwan, "and will be remembered as perhaps the most significant novelist of the second half of the 20th century in Britain."
Born David John Moore Cornwell in Poole on 19 October 1931, le Carré was intrigued by deception and the power to manipulate people, themes that appeared throughout his fiction, and traits he learned intimately from his own "dysfunctional" childhood. His father Ronald was a "con man", who did hard labour in prison in the late 1930s after being convicted for insurance fraud. Out of prison, his father maintained his criminal life "under the guise of respectability", a lesson for the youngster in just how far in life subterfuge can take a "chancer".
Le Carré, who graduated from Lincoln College, Oxford, had a procession of odd jobs. "I have in my time sold bath towels, washed elephants, run away from school, decimated a flock of Welsh sheep with a 25-pound shell because I was too stupid to understand the gunnery officer's instructions, and taught children in a special school." The school he was referring to was Eton, a place where he said "the worst pupils provide a unique insight into the criminal mind". His second novel, A Murder of Quality, was "set in a school that was quite like Eton".
The formative influence on his content, though, was his experience working with British army intelligence and the spy agency MI5, during which time he conducted interrogations and tapped phones to try to identify Soviet agents. While le Carré was stationed at the British embassy in Bonn, his writing career began, but his bosses banned him from publishing under his real name. For his 1961 debut novel, Call for the Dead, he came up with the pen name John le Carré, ignoring publisher Victor Gollancz's suggestion of a "good Anglo-Saxon pseudonym such as Chunk-Smith".
The author gave numerous sardonic, exaggerated accounts about how he came up with his pen name. One false tale centred on a tailor's shop in Battersea. "That satisfied everybody for years. But lies don't last with age… and the truth is, I don't know," le Carré told The Paris Review in 1997.
Like his mercurial father, le Carré had a way with words, something evident in his contribution to the lexicon of spy language. He used real terminology from his career and invented his own lasting language. He came up with "honey pot" to describe an attractive woman who seduces a target; "lamplighter" for someone who assembles information from surveillance; and "scalphunter" for an assassin. Although le Carré credited the Russian KGB with coining the word "mole" to describe a double agent, his use of the term in Tinker Tailor Soldier Spy brought it into popular culture.
Le Carré's nuanced, densely plotted Cold War thrillers elevated the spy novel to the ranks of great literature, in part because they presented both western and Soviet spies as morally compromised pawns in a rotten game of treachery that compromised both societies.
It was Tinker Tailor Soldier Spy, turned into a Bafta-winning television miniseries starring Alec Guinness in 1979, that sealed the popularity of his most famous character George Smiley. Margaret Atwood hailed Smiley as an "antidote" to James Bond and said le Carré's spy novels were the "key to understanding the mid-20th century". Unlike Ian Fleming's debonair action hero Bond, Smiley was a conventional, poorly dressed, short-sighted bureaucrat, who relied on his razor-sharp mind rather than his physique.
Le Carré wrote in an exquisite, cinematic style. Ten of his novels were adapted for film, including The Constant Gardener, for which Rachel Weisz won a Best Supporting Actress Oscar in 2006, and the Oscar-nominated Tinker Tailor Soldier Spy in 2011. If there was a flaw in his early novels, it was that female characters were often caricatures – the innocent victim, the hard-boiled adulteress – something he later conceded, admitting that "I grew up without women and they have always been strangers to me".
In all, le Carré wrote 25 novels – and four collections of short stories – that ranged from Cold War espionage in Europe to the post-9/11 struggle against terrorism. He became an outspoken critic of American and British conduct in the war on terror. He set tales in Panama, Nigeria, Rwanda, Chechnya, Turkey, the Caribbean, Gibraltar and Southeast Asia. One of his best novels, The Little Drummer Girl, was the nuanced story of a British actress lured into an Israeli plot to assassinate a Palestinian terrorist.
One of the most remarkable aspects of le Carré's career was the quality of writing he maintained until the end, working in his Cornish cliff home. His imaginative novel, Agent Running in the Field, was published last year, when the author was approaching his ninth decade.
His death from pneumonia ends the career of one of modern literature's most substantial talents, a writer who excelled at exploring the grey areas of morality. Le Carré was a giant, who leaves lasting insights into the ways that truth is manipulated.
Register for free to continue reading
Registration is a free and easy way to support our truly independent journalism
By registering, you will also enjoy limited access to Premium articles, exclusive newsletters, commenting, and virtual events with our leading journalists
Already have an account? sign in
Register for free to continue reading
Registration is a free and easy way to support our truly independent journalism
By registering, you will also enjoy limited access to Premium articles, exclusive newsletters, commenting, and virtual events with our leading journalists
Already have an account? sign in
Join our new commenting forum
Join thought-provoking conversations, follow other Independent readers and see their replies