Leïla Slimani's Dans le Jardin de l'Ogre: Eroticism in a repressed world
The author's debut novel won the sixth prize for Moroccan fiction in the French language awarded by the famous La Mamounia hotel in Marrakesh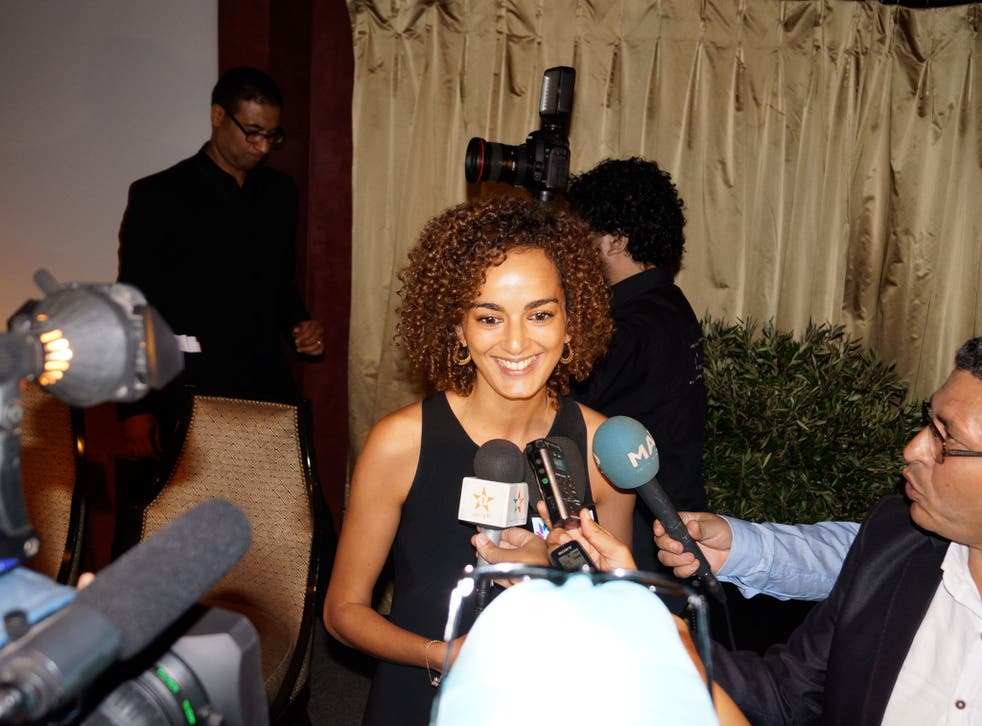 Winston Churchill's favourite hideaway, with the gardens where he loved to paint basking beneath an early-autumn sun, may seem an unlikely venue for a cultural upheaval. But when, late last month, the 33-year-old writer Leïla Slimani won the sixth prize for Moroccan fiction in the French language awarded by La Mamounia in Marrakesh, the famous old hotel witnessed a breakthrough event. Has an erotic novel by a woman ever won a major honour in the Muslim Arab world before? No one I consulted could point to a precedent. In its understated fashion, La Mamounia had hosted a quiet revolution.
It won't do to sensationalise Leïla Slimani's work. Erotic it may be, but her debut Dans le Jardin de l'Ogre ("In the Ogre's Garden") is also, as she said, "a novel about addiction". Its protagonist Adèle leads "a double life". She strays from a becalmed marriage to her surgeon husband into multiple sexual encounters. Eventually, "she completely loses control of her existence". Slimani was raised in Rabat but lives in Paris. Written in prose of elegant but never bloodless neutrality, her novel explores not so much promiscuity as the pressures that drive Adèle into this perilous "loss of self".
With its Francophone focus and discreetly plush surroundings, the La Mamounia award– worth around £14,000 – can feel like a pocket of luxury liberalism. It certainly has a strong record of free-spirited winners. In 2013, Analphabètes by the pseudonymous "Rachid O." bravely explored the hidden lives of gay men in Morocco; last year, Reda Dalil's Le Job pulled its drifting graduate hero through the urban frenzy of Casablanca. Slimani is an expatriate who, for a publisher, has all the gravitas of Gallimard in Paris behind her.
Culture news in pictures

Show all 33
Yet her novel did make waves back home. She toured Morocco talking about it, and reports "a very positive reaction". No one died of shock. She also ensured it be sold more cheaply than in France. As she explains, "people wanted to know why I chose this theme" – rather than, say, religion or cultural identity. Slimani fervently believes in literature as "a space of liberty", where she can write not as a Muslim or a secularist, as Moroccan or as French, but as an unchained human voice alone. Scornful of identity politics and its self-imposed shackles, she has insisted that "I'm an ambassador for nothing."
Slimani's compassionate portrait of sex addiction joins a growing shelf of works by Arab women writers that challenge taboos in a region where patriarchal norms and habits tend to survive every regime-change. Too little of their trailblazing work reaches English from Arabic, or French for that matter, although the novels of the Lebanese Hanan Al-Shaykh offer a splendid gateway into this realm of freedom. Recently, several works of non-fiction have also broken the erotic silences of North Africa and the Middle East for English-language audiences: Shereen El Feki's Sex and the Citadel; Joumana Haddad's Superman is an Arab; Mona Elta-hawy's Headscarves and Hymens.
Slimani, though, does more than shatter prohibitions. In the Ogre's Garden leads readers through the labyrinth of desire into an understanding of solitude, isolation and the search for authenticity as our common fate. As she said at La Mamounia, she wanted to "lance the boil" – not just of repression, but of the loneliness it hides. The novelist Alain Mabanckou, a judge for the award, shrewdly cited James Baldwin. Through, not in spite of, Baldwin's experience as a gay, black exile from America, "he spoke of the human condition".
Join our new commenting forum
Join thought-provoking conversations, follow other Independent readers and see their replies